From what we've grasped, the retail sector is a fiercely competitive industry that operates on a tight margin. It requires a series of operations to ensure end-to-end retail distribution like demand planning, OTB management, inventory management, sourcing, procurement, vendor collaboration, shipment tracking, and all the way up to the point of sales. Each of these operations is complex and requires tremendous research, manpower, and due diligence in order to achieve goals set by retailers.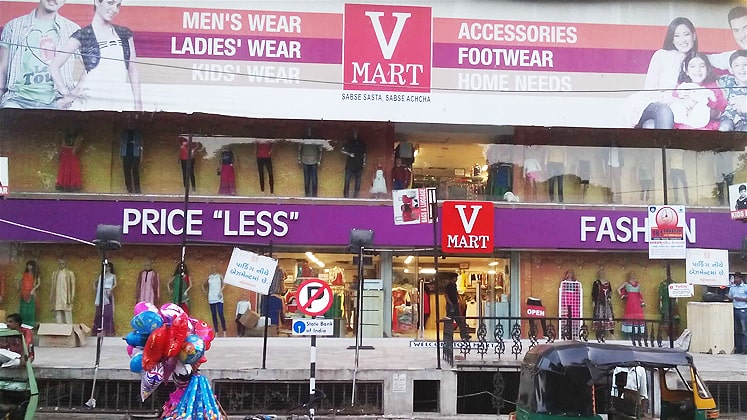 While it was tough to manage these operations manually, the introduction of digital technologies made it simpler. This led to a rise in the need for digital retail solutions. And gradually, retail giants like V-Mart began to look out for some kind of digital transformation throughout their supply chain.
V-Mart's Procurement Challenges
So, V-Mart caught on with the trend of omnichannel integration. This was an amazing decision for the retail giant. But, as they were doing well in business, their supply chain faced some major procurement challenges which they brought to attention. These challenges included data handling, depth and size complexities, ERP integrations, and most importantly, time constraints.
Must Read: How to Overcome Procurement Challenges in 2021
Introducing Supplymint
Supplymint is a cloud-based digital supply chain management platform that allows retailers to procure goods through vendors' catalogs, raise and track POs, and manage multiple vendors, along with the power of ML-based demand forecasting and inventory management, and AI-powered analytics.
Introducing DigiProc
A module of Supplymint, DigiProc is a software that is focused on Digital Procurement solutions, with which retailers can digitally create and maintain purchase indents and purchase orders. It's a solution that ensures the existence of items before they are ordered and also simultaneously controls any chances of wastage in the procurement process.
Relevant Read: Introduction to Supplymint Modules
How did V-Mart's Procurement Transform with Supplymint?
Catering to V-Mart's procurement challenges, here's how Supplymint worked as a perfect fit to resolve all their concerns:
Overcoming Procurement Time Constraints
Operating on tight margins, the procurement team at V-Mart had the pressure of staying on top of their game by creating a seamless value-added experience for their customers. This entailed pressure on them to finish their procurement processes in a timely manner and with all the right details.
In the middle of identifying needs, following through with purchase requisitions, reviewing their requests, getting approval on budgets, making quotation requests, negotiating before putting the deal to a legal contract, following up with the delivery of goods and services, matching the order three ways around, processing invoice approval payments, and keeping records of all that we just mentioned above, it actually became costly and prone to errors for V-Mart's procurement team to finish off their processes in the expected time frames.
This is when they started using DigiProc. "Earlier, the average amount of time an executive at V-Mart took to digitally create a single piece of document (purchase order) was somewhere between 6 to 10 minutes. And with Supplymint's DigiProc, they managed to get the same thing done in just a minute! All of this, with the surety of getting all the details right and error-proof."
Also Read: Supplymint's Proactive Network
Tracking Real-Time Updates and Managing Data
Having to manually update the status of all procurement decisions seemed pretty redundant to the teams at V-Mart. So, when they began using DigiProc, this issue was resolved in an instance. That's because,
1. DigiProc is a cloud-based solution.
2. It has the ability to seamlessly integrate with all ERPs.
3. It automates every bit of the procurement process.
Acknowledging Depth and Size Complexities
As a retailer, V-Mart has a wide range of products for all men, women, and kids. This means having huge categories of products, with different patterns, designs, etc. And for the procurement of each product to take place digitally, DigiProc provided V-Mart with the ability to add multiple attributes to different articles with customized configurations for each attribute of the product.
That being said, DigiProc also gave V-Mart the chance to create set and non-set orders, acknowledging their concern about size and quantity complexities.
Maximizing ROI
The fact is that in the retail industry, sourcing and purchasing account for almost 80% of the total cost. This is why retailers are reliant on procurement practices to get rid of unwanted costs and to squeeze more profits to add to their overall revenue. So, with the use of DigiProc, V-Mart has managed to maximize return on investments by optimizing their procurement upto 3%.
Read: Supply Chain Management – From Recovery to Resilience
The Benefits of Using DigiProc for Procurement
V-Mart has certainly found solutions to a series of their procurement challenges with DigiProc and here's a look at all of its features.
– Automated OTB Reports
– Convenient PI and PO Creation and Approvals
– Multi-Hierarchy Level Mapping
– Real-time Push to ERP for Auto PO Creation
– Additional Attributes for Diverse Articles
– Structured and Approval-based Processes
– Ad-hoc PO Creations
– User-Defined Interfaces
– Data Records of all POs
– Maximizing ROI
– Minimizing Costs
Supplymint recognized how making multiple procurements wasn't easy or accurate for enterprises unless they had a way to replace the slow-paced processes of creating manual purchase orders with a cloud-based software solution that inculcated easy ERP integrations to speed up the procurement processes. So, to sum it all up, it invented its DigiProc module which is helping in transforming procurement processes of not just V-Mart but other retail giants like CMR, JC Brothers, RS Brothers, Nysaa, Gurram Bros, Surya Sarees, and more.
The Supplymint Spirit
Our Team at Supplymint always has one question, "How can we make your supply chain management better?" We listen. We advise. We design. And everything that we do, we do it to make it better for you. We're glad that V-Mart feels delighted to partner with us because we strive to make our clients happy.
Recommended Read: The Ultimate Guide to Leveraging the Use of Analytics in the Retail Industry
To hear more about what we're onto, join us on Facebook, Twitter, and LinkedIn.