Retail is a tough business with ever-growing competition. It is an endless process of selling consumer goods or services to customers via multiple channels of distribution to earn profits. The reason why we say this business is tough is that retailers have the burden to consistently satisfy the demand identified through their supply chains.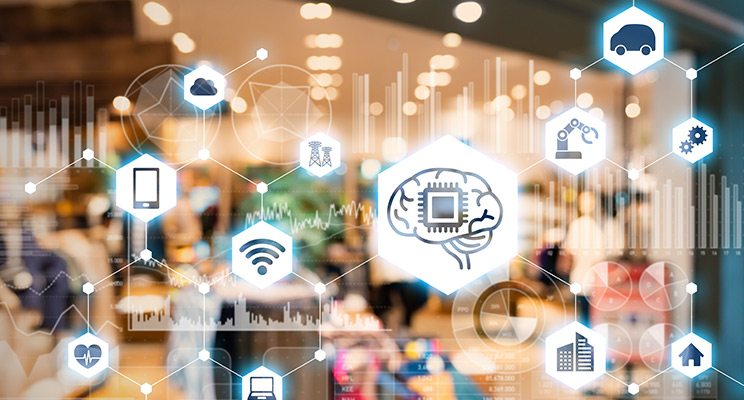 The more important question now is, how does a retailer track demand through their supply chain? The answer is simple, Retail Analytics. There's no doubt that analytics has become one of the most powerful tools available to retailers. It's not only being used to enable fact-based, insight-driven decision-making to manage strategic, operating, and financial performance, but also creates shareholder value. Today, retailers search for ways to derive more customer intelligence and operational insights from their overflowing databases and that is something Supplymint's ARS can help you with.
What is Retail Analytics?
Retail Analytics is the process of providing analytical data on all information throughout a retailer's supply chain which includes inventory levels, supply chain movement, consumer demand, sales, logistics, and so on. This is significant as it ensures smart marketing and procurement decisions. Retail Analytics is a clever way of giving retailers all the detailed customer insights along with insights into their business and processes of the organization with the list of scope and need for improvements.
Must Read: The Deadly Repercussions of the Suez Canal Blockage
Talking about retail analytics, we can't help but show you that there are 4 major benefits of using retail analytics:
Gaining Insights on Customer Journey and Behavior
With Supplymint's ARS, you have the power to collect complex data at your fingertips without any complexities. Users can simply find analysis and operate their business with Supplymint's efficient discovery of redundancies and winning strategies on comparative products and brands, in accordance with the ever-evolving consumer behavior and preferences.
Enhancing Customer Experience
With predictive analytics from Supplymint, it becomes easier for retailers to leverage a wide variety of disparate data sources that aim at teaching them exciting new things about how their customers react to different seasons, events, festivals, and external conditions. This enhances a customer's experience. Supplymint's ARS efficiently prepares, analyzes, and visualizes big data to find patterns in consumer's purchasing behavior, to attract more customers, and to maximize retailer's margins, all with attention to grow their business.
Interesting Read: India to Become an Integral Part of Global Supply Chain
Anticipating Demand and Other Important Trends
Retail Analytics by Supplymint's ARS provides retailers with insights that make them understand customer buying behavior which further accounts for forecasting and planning for future demands. This data then also affects a retailer's decision of how to price and promote products or services to generate more revenue, and how to optimize their supply chains. With Supplymint's evolving cloud solutions, a retailer gets real-time notifications of trends and updates so as to act on them in real-time. This crosses out the concern for the reduction of costs and maximizing profits. It also gives retailers a competitive advantage.
Improving and Optimizing In-store Operations
Today, many retailers including AGS Retail and Sketchers are using Supplymint's ARS to serve their analytics needs. It helps them take a closer look at their entire supply chain and picks up all data to bring around the best solutions to earn profits by using data to rightly predict demand and also to plan and assort inventory as and when needed. ARS delivers insights to help retailers improve all areas of in-store operations. Retailers also have the power to identify inefficiencies and opportunities so as to improve and standardize processes that enhance the buyer experience, as well as anticipate demand, and optimize stock, inventory, and staffing levels appropriately.
Conclusion: ARS has a way of working around some of the toughest challenges faced by the retail industry today like continuously changing customer needs, tough market competition, adjusting cost margins, managing inventory, retail assortment strategies, and evaluating revenue generation.
Recommended Read: Introduction to Supplymint Modules
For more articles like "The Ultimate Guide to Leveraging the Use of Analytics in the Retail Industry", follow us on Facebook, Twitter, and LinkedIn. You can also request a demo with us to learn more about Supplymint's ARS.