Following the pitfall of the pandemic, a series of factors like unknown demand, insufficient inventory planning and others took the center stage in determining the functioning of businesses. This certainly took a toll at their supply chains.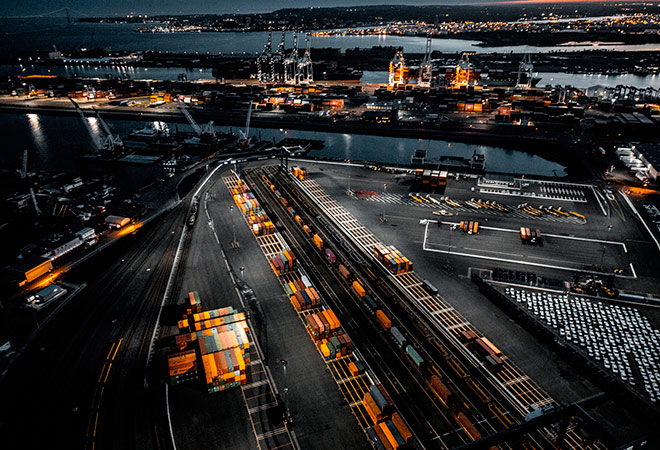 Gradually, almost every day we started hearing some news regarding the impacts of a global shortage in supplies. Government trade restrictions, issues in production, and Covid-19 pandemic altogether formed the perfect storm in 2020 and got us to where we are now.
Must Read: How is Real-Time Data the Key for Stronger Supply Chains in 2021?
That being said, here's something a lot of people didn't notice. Many items that we use on a daily basis have some sort of chip, be it in cars, PCs, phones, gaming consoles, or any other smart appliances. These devices are part of the 'global chip shortage' whose perilous domino has just been tipped. The repercussions of this catastrophe are clearly visible in industries all over the world.
The effects of the Global Chip Shortage in the Auto Industry
In the past week, The Ford Motor Company announced an expected loss of around 1.1 million units of production this year owing to the semiconductor shortage. And similar announcements came from Volkswagen and Mercedes-Benz who themselves are dealing with supply problems. It is now being assumed that employees could be laid off, other upgrades to manufacturing equipment could be delayed, and profits will be eliminated from local economies, just to name a few outcomes. The effects of this supply problem are likely to be felt for years.
The effects of the Global Chip Shortage in other Concurrent Industries
Some other companies affected by the global chip shortage include Qualcomm, Samsung, and Apple. This was because, in the early days of the global pandemic, we witnessed an unprecedented demand for PCs, cameras, keyboards, and displays. People who already owned PCs realised that they needed better versions, and multi-person households could no longer share devices. This rise in demand led to nearly 10% growth for PCs in 2020.
But with the shortage of chips, these companies announced that there could be serious ramifications for laptops, cell phones, and other devices over the next year or so.
Interesting Read: The Supply Chain Journey of Skechers
What is the Role of Supply Chain in Recovery of the Global Chip Shortage?
When the name of the game is "Customer Experience", companies will need to be prepared to get out of this crisis unscathed.
But now the question is: How do we shore up supply chain vulnerabilities?
1. Create transparency by establishing critical components, determining the origin of supply, and identifying alternative sources.
2. Estimate available inventory including spare parts and after-sales stock—for use as a bridge to keep production running and enable delivery to customers.
3. Assess realistic final-customer demand and respond to shortage-buying behavior of customers.
4. Optimize production and distribution capacity to ensure employee safety.
5. Identify and secure logistics capacity by estimating capacity and accelerating, where possible, and being flexible on transportation mode, when required.
6. Manage cash and net working capital by running stress tests to understand where supply chain issues start to cause financial impacts.
As reported by IBM, over 60% of businesses are expected to be disrupted by a competitor with better supply chain management within a span of 3 years. Yes, that's right. Not a new app, not a new product, and not even a new business model. Supply chain management is what will be cause for disruption and this shows us how essential the supply chain is going to be in the decade coming ahead.
Conclusion: Supply Chain Management, one of the most basic functions of running a business, is now a primary factor in yielding recovery of industries and their growth.
Recommended Read: Supply Chain Management from Recovery to Resilience
For more articles like "The Role of Supply Chain in Recovery", follow us on Facebook, Twitter, and LinkedIn.