The Indian retail industry has emerged as one of the most dynamic and fast-paced industries in the country, accounting for over 10% of the country's GDP and around 8% of employment.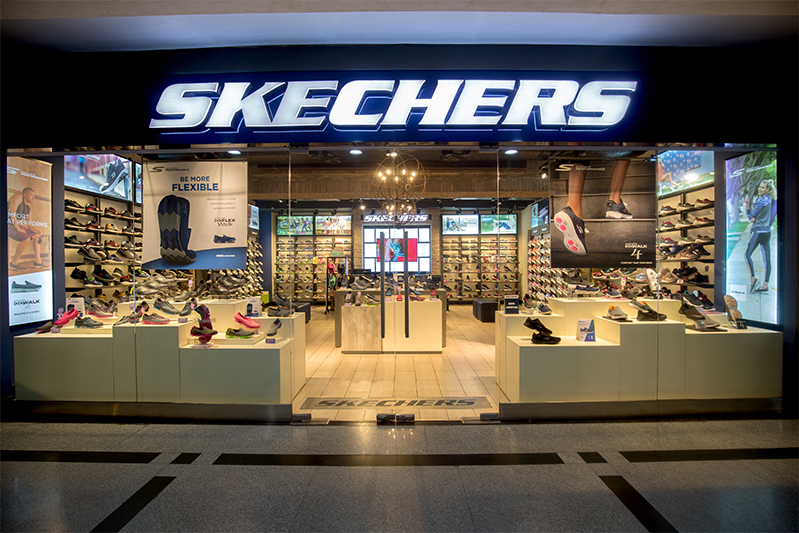 That being said, you'd be surprised to know that this industry is also one of the fastest in adopting digital technologies. So, like any other established brand, Skechers also followed the trend of omnichannel merchandising to serve their huge internet-using customer base in India. And as much as this turned out to be a business growth decision, the company was yet to discover its supply chain miracle.
Skechers' Supply Chain Challenges
Following the traditional methods of supply chain management, Skechers India used human resources to plan demand for different seasons and events, replenish stock weekly, and allocate inventory until 2018. But continuing forward, with the giant number of stores they operated, the company came to a conclusion that they wanted to replace these time and resource-intensive methods. This was because planning demand and inventories manually became a hectic task for them and it didn't even yield critical analysis to support the company's growth.
Must Read: Why do you need a Flexible Supply Chain?
Introducing Supplymint
Supplymint is a cloud-based digital supply chain management platform that allows retailers to procure goods through vendors' catalogs, raise and track POs, and manage multiple vendors, along with the power of ML-based demand forecasting and inventory management, and AI-powered analytics.
Introducing DigiARS
A powerful module of Supplymint, DigiARS is a software that focuses on digitally planning demand and managing inventory so as to help retailers in presenting their customers exactly what they want and where they want it. It's a solution that ensures the optimum rate of sales and controls all chances of wastage in the inventory and forecasting processes, with AI and ML-powered analytics.
How Skechers Emerged With Supplymint
Coming back to the challenges faced by Skechers, here's how Supplymint transformed Skechers' supply chain journey:
Overcoming Time Constraints of Manual Replenishment
Before using ARS, the teams at Skechers took nearly 2 to 3 days to manually consolidate inventory from the warehouse and the ones in transit over excel. Each time they had to map inventory, they would require a huge number of resources. Not to forget, the efforts of the teams yielded in nothing much but stress to have all the information right. And after compiling data over the entire weekend, on Monday the team members would be ready with the results which no one could back for accuracy. This was a huge concern for Skechers.
With the implementation of DigiARS, things changed remarkably for Skechers. From 2-3 days, they managed to make an engine run possible within 20 to 25 minutes. And, adding permutations and combinations to the same, the teams easily managed to come up with accurate inventory plans within a maximum time of 1 day, regardless of which day of the week it was, and with a decreased number of human resources.
Also Read: Benefits of Artificial Intelligence in Supply Chain
Making Demand Planning More Accurate
Earlier, the company handled demand planning manually. And as much as their team was doing good, they had the opportunity to make it even better. Our solution brought together all the possible planning parameters to one-stop, using which Skechers saved time and money along with the assured accuracy, which somehow always lacked with manual interpretation.
Analysis Like Never Before
Following the traditional methods of demand planning and inventory management, the teams at Skechers never made it to the analysis stage. And even when they did, the data for over 220 stores was never available to them in a single instance. This changed with their use of DigiARS. Our AI-powered analysis gave Skechers store-wise visibility which they never thought was possible. Not only that, but they also attained the power to review reason analysis, analyze their inventory planning, and overview their sales inventory, all of which made crucial contributions to their overall business.
Complex Reports For Business Growth
Here's an entire list of reports that DigiARS produces in a matter of a few seconds, all of which make it even simpler for Skechers to make their inventory decisions:
– Sales Contribution Report
– Sell Thru Performance Report
– Category Size Inventory Report
– Inventory Movement Report
– Top Moving Items Report
– Exceptions Report
– and, our most exclusive, Sales GOLY Report (Sales Growth Over Last Year Report)
Rate of Sales: Right Product, Right Place, Right Time
With irrational replenishment and allocation results, the rate of sales (ROS) for Skechers was pretty average before the use of DigiARS. Our solution powers automation to an extent that results in the highest ROS possible. Such was the case with Skechers.
With all things moving forward with automation, DigiARS always finds the right place for the right product at the right time. This not only ensures sales for the retailers but builds trust between them and their customers, further resulting in increased sales.
Insightful Read: How Freight Technologies Enable Greener Supply Chains
The Benefits of Using DigiARS for Demand Planning and Inventory Management
Finding solutions to a series of challenges, Skechers has the opportunity to leverage all of the following features of DigiARS:
– Interprets Accurate Demand Predictions
– Driver-based ML Forecasting
– Structured OTB Plans
– Depth and Size Complexities Acknowledged
– Inventory Wastage and Possible Human Errors Eliminated
– An array of Assortment Strategies
– Assistance for Store-wise Inventory Planning
– Automated Replenishment
– Smart Allocation
– Higher Rate of Sales
Partnering with Supplymint in 2018, Skechers India has moved from operating 220 stores in the country to nearly 300 and counting today. Our solution has given the brand 'PAN India store visibility' which they never had before. It replaced their entire manual replenishment and allocation with automation.
According to the ET, in 2017, Rahul Vira, the CEO of Skechers South Asia Pvt Ltd said that the brand was planning on launching apparel and accessories depending on a lot of things including their 'supply chain'. That being said, today, the brand is successfully selling apparel along with their exclusive shoe collections and it's not hard to guess that the company found a successful way through their supply chain with trustful partnerships which yielded positive results for their organization.
The Supplymint Spirit
Our Team at Supplymint always has one question, "How can we make your supply chain management better?" We listen. We advise. We design. And everything that we do, we do it to make it better for you. We're honored to be a part of Skechers' growth and strive to continuously support them in all their future supply chain endeavors.
Recommended Read: How Supplymint Transformed V-Mart's Procurement Journey
To hear more about what we're onto, join us on Facebook, Twitter, and LinkedIn.