The first thing you probably think about when you hear the word 'bakery' is your favorite bakery store where you get to buy your favorite delicious treats, be it a cake or your favorite cookies, etc. But, as much as this thought seems like the perfect dream, there is a lot that goes into making these products. And with customer experience counting as one of the major factors to draw profits, the bakery industry is also shifting its focuses to automation.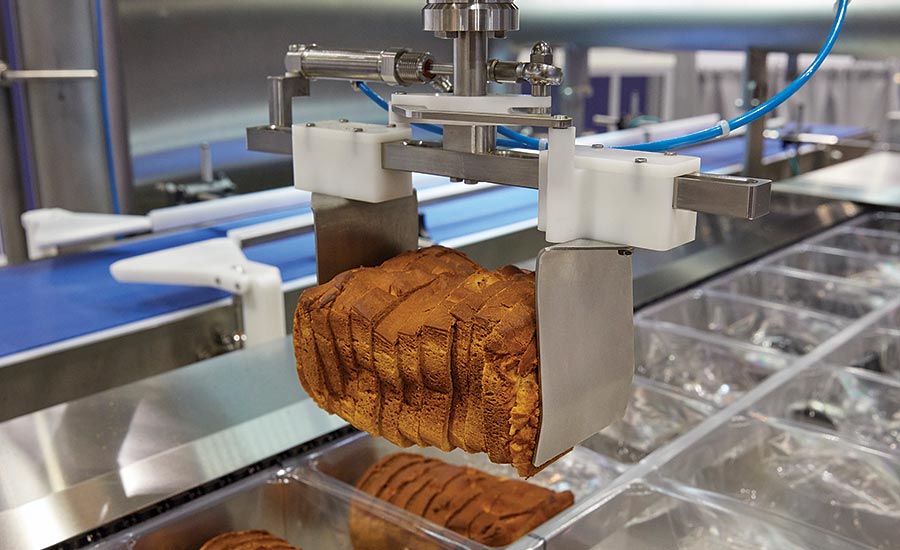 The fact is that automating bakery processes directly helps in reducing expenditure on energy and labor. And agree or don't, businesses in the food and drink manufacturing spectrum have to weigh up the competing claims of the market-driven need for flexibility, cost, and efficiency benefits that flow with the introduction of automation.
The Introduction of Automation in Bakery
It was Otto Frederick Rohwedder who first invented the loaf-at-a-time bread-slicing machine. Since then, automation has played a major role in the baking industry. That's because automation is not just a matter of volume but also about gaining consistency.
Practicing manual production of baked goods can lead to variations in individual products. These types of products require extensive handwork to preserve the handmade quality and look of the products. This is why, today, a wide range of bakery products are produced within fully automated processes. Apart from that, an increasing number of bakeries are turning to warehouse automation. This is helping them in efficiently managing the short shelf life of fresh bakery products, managing labor costs, minimizing product damage, increasing inventory accuracy, and maximizing warehouse capacity.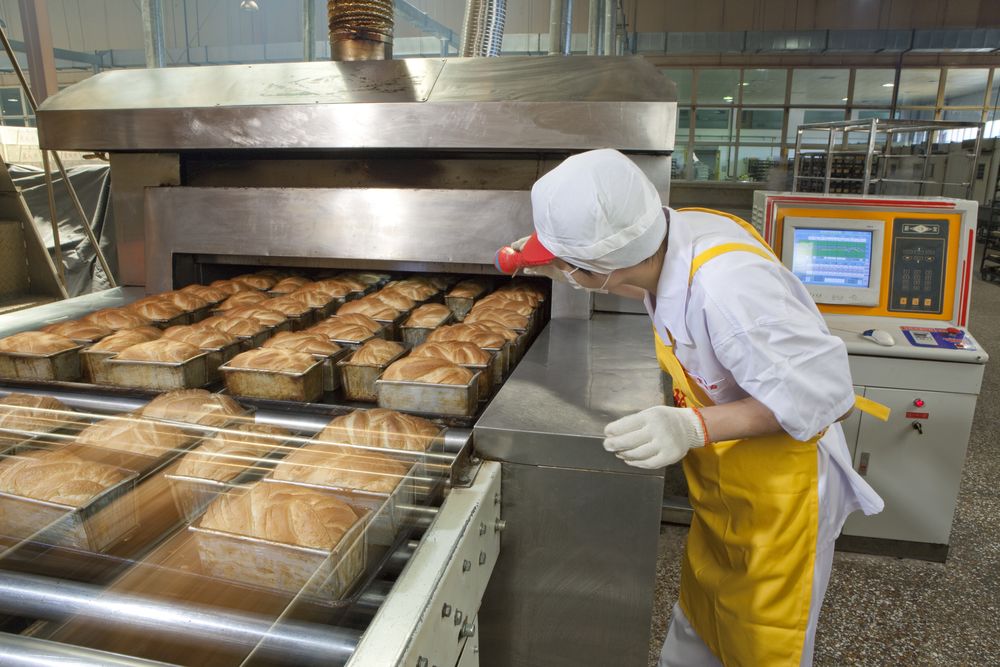 Automation aims at enabling bakeries in slicing overhead costs and simultaneously helps improve sales as each item reaches store shelves well before its expiration date and allows bakers to thoroughly plan and improve resources for an even better product flow. In short, with an automated storage and retrieval system (AS/RS) and warehouse execution system (WES), bakeries can have increased visibility and control of inventory with real-time data, which also increases operational efficiency. Similarly, manufacturers can use real-time data for future production and supply chain planning.
Here's an overview of the effect of automation on the bakery industry:
Mixing
There are several simple, sanitary, and horizontal mixing solutions that can help you achieve a more consistent dough quality. On the other hand, an integrated dough distribution system will help in increasing your efficiency and production capacity while simultaneously maintaining optimal dough temperature control for a wide variety of doughs.
Makeup
Increasing quality and uniformity for bread, buns, pizza, pastries, etc is also an important point to note. Here's where you require accurate dough dividing and molding systems with flexible sheeting, depositing, decorating, and laminating technology to help your bakery grow.
Proofing and Baking
Maintaining a precise proofing and baking environment for a wide range of baked products can be tough. So, you need a custom-configured system, compact vesta tray ovens, modular ovens, and unparalleled repair and modernization capabilities to ensure you have the most optimal baking solution for your product specifications.
Cooling and Conveying
A flexible cooling, freezing, pan & product handling, and a fully-integrated conveying system for a variety of pan and product applications help you improve line efficiencies and simplifies sanitation.
Packaging
To rule the packaging end, you need a smooth slicing, bagging, and bulk packing solution for soft bread, buns, rolls, and more. And while you pick the right product, make sure it's easy maintenance and has outstanding reliability.
Benefits of Automation for all Baking Processing Lines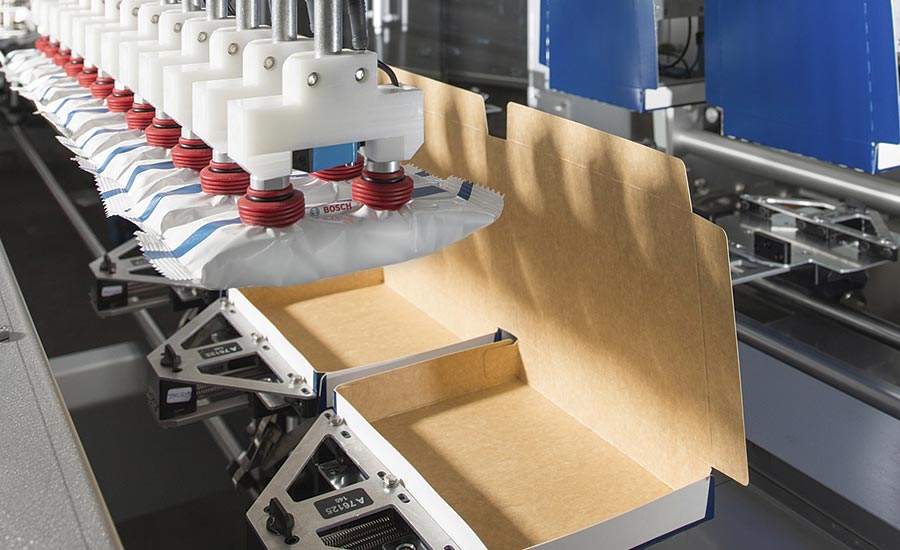 Higher Throughput
This goes without saying, humans can't work as quickly as machines. They also can't work 24X7 and require energic breaks to function well. As for machines, they're rightly efficient. This is a major reason why the adoption of automation leads you to a higher throughput.
Smaller Equipment Footprint
Many processors look to decrease their equipment footprint in order to fit more equipment into their existing premises. And that is the trick to achieve a higher throughput without having to expand facilities.
Quality Control
Automation ensures consistency in quality. It allows you to fulfill all that your customers expect which eventually helps in building trust between your brand and your consumer.
Food Safety
Did you know people are the major cause of cross-contamination in food processing plants? That's true. If workers don't follow the CGMPs (current good manufacturing practices), they can easily transfer microorganisms and allergens to food. And even if workers follow CGMPs, they are still likely to disperse bacteria into the air by kicking up dusk as they walk or push bins around. This is all the more reason to inculcate automation in the bakery industry.
Reduced Labor Costs
Like we mentioned earlier, automation reduces labor requirements which automatically cuts down the associated costs.
Health and Safety of Workers
Automation replaces any activity that has even the slightest chance of injuring workers like heavy lifting and other physically challenging tasks.
Traceability and Compliance
The ultimate benefit of automation is traceability and compliance. This is because it helps you minimize the risk of human errors and makes data collection easier.
Conclusion: Automation is playing a significant role in all industries and the bakery industry is no exception. The benefits of automation are plenty including higher throughput, smaller equipment footprint, quality control, food safety, reduced labor & overhead costs, health and safety of workers, and traceability & compliance. And the sooner you start adopting automation to your bakery business, the sooner you'll see results. Going forward, automation is going to play a major role in the bakery industry just like it's playing in the other industries now.
For more articles like 'The requirement of automation in modern bakery', follow us on Facebook, Twitter, and LinkedIn.