The much-anticipated topic right now – The Adoption of Cloud Computing, has one major drawback that people have been noticing for a while now but haven't figured out a solution to. If you haven't guessed it already, it's the rising monthly bills that initially started from savings to up-front CapEx investments in IT to subscription mode, and so on…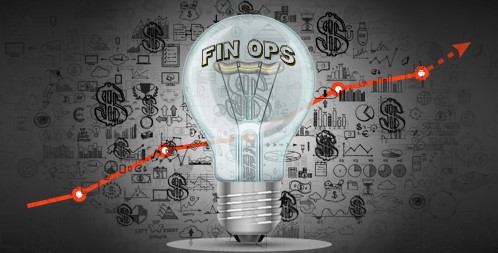 What is the sticker shock of cloud computing?
The sticker shock of cloud computing simply is the experience of shock or dismay by buyers of cloud computing on discovering its high or increased prices. The fact is that cloud spending is on the rise. This has led more professionals in devoting a part of their jobs to contain it because no one knows where and when their monthly bills are rising. Gradually, to bring quicker solutions and analysis of the company's cloud spendings, it is believed that the employment of professionals called the 'FinOps' will increase significantly.
What is FinOps?
FinOps is short for 'Cloud Financial Management'. It is the practice of bringing financial accountability to your variable spend models of the cloud. It enables distributed teams in making business trade-offs between the 3 key factors that drive most of your cloud spendings – speed, cost, and quality. FinOps practitioners will have the responsibility to monitor, measure, and mitigate costs and the value delivered from the cloud. They'll be the ones that will look at the future of the cloud for you.
Why will companies need FinOps?
As more organizations continue to adopt cloud computing services, more of them are worrying about their rising expenses. This does not mean you need to panic because most informed financial experts are themselves trying to figure the solutions for this. But, as we mentioned, FinOps practitioners will be the experts to guide your organization through the future of the cloud.
Here are some facts and figures to support our thought:
• Organizations need personnel who put effort to monitor and manage cloud costs.
• Your organization needs a real-time cost analysis between various cloud providers from a professional with expertise.
• The engineering teams in your organization need a foundational education.
• Visualization of cloud architecture is very important so as to compare the costs of various parts of the cloud infrastructure.
• Robust tag enforcement with the ability to export cost and presentation to teams.
• Personnel to report your total spend, cloud spend, service management spend & contract to spend, etc… In short, someone who can give you the entire cloud spends a picture.
• Organizations need to achieve container control, network, and hardware integration at the scale and speed of the cloud.
• Highlighting and fostering conversations around cloud cost management from a behavior change perspective.
Conclusion: FinOps is the need of the hour and it is here to stay till the time cloud computing is steady for adoption – forever. And with the sticker shock on the rise, this job requirement needs to be catered, sooner than later. To know more, you can also read more about the FinOps Foundation.
For more articles like 'The rising sticker shock of cloud computing leading to the employment of FinOps', follow us on Facebook, Twitter, and LinkedIn.