Starting with the basics, Hybrid Cloud is a combination of private cloud and public cloud services. It utilizes proprietary software which enables communication between each distinct service and provides businesses with a greater flexibility by moving workloads between cloud solutions as and when their needs and costs fluctuate.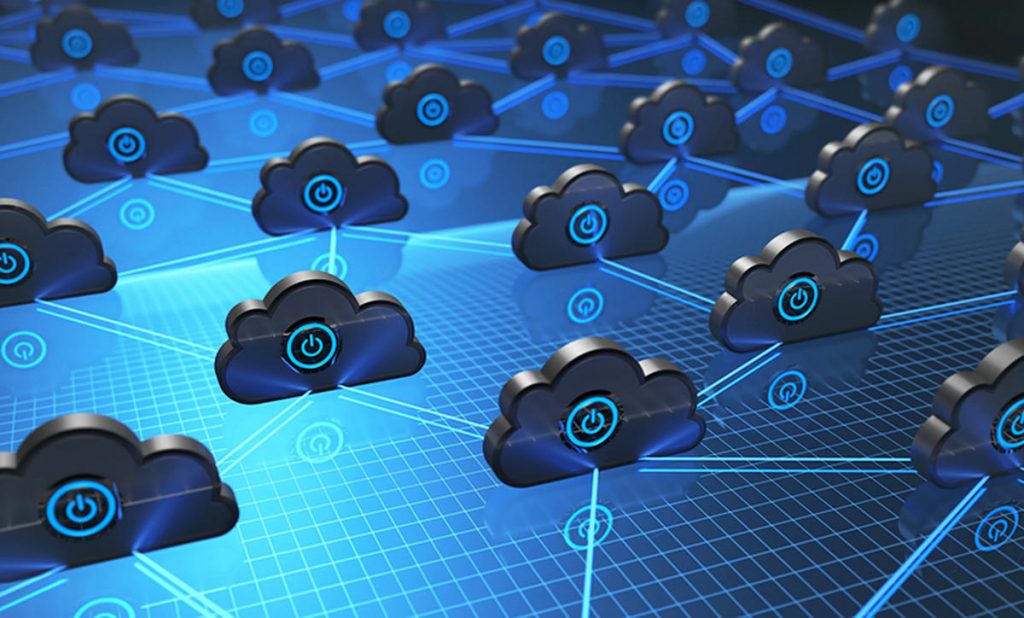 Now, we know that technology everywhere determines the swiftness to adapt to emerging circumstances and finds a way to pivot to new market opportunities. One such technology is AI – Artificial Intelligence. Artificial intelligence is the simulation of human intelligence in machines which are programmed to think like humans and mimic their actions. But for machines to do that, they need understanding which they only get by analyzing data. So, in order to achieve that, businesses need to build a trusted Information Architecture for their data. This is where hybrid cloud computing comes into the picture.
Here's More On: What is Multicloud and What are its Benefits?
Hybrid Cloud
With experience, we can say that hybrid multi-cloud is what makes an organization ready to build an AI-ready Information Architecture. And for you to see a clear picture, here are a few aspects that can help you build a successful hybrid multi-cloud:
• Mixed Architecture – A hybrid cloud deployment model is a combination of two or more cloud servers as one architecture.
• Transferable Data – With a mix of two or more cloud deployment models, organizations become capable of moving data and applications between different clouds, depending on their purpose.
• Flexible and in Control – Companies have the option to choose to allocate resources in accordance with specific cases.
• Cost Effective – Using public clouds in a hybrid cloud model, you have the benefit of scalability. This means you're only liable to pay for the extra capacity and that too, only in case you need it.
• Agility – Agility is an important factor when it comes to productivity and progress. With hybrid cloud, the opportunity to develop and test new applications is possible in the right period of time.
• Security and Risk Management – Hybrid cloud is secure because when it comes to critical activities, they're performed by the private cloud. It is also an excellent way for companies to manage the risks.
Did you know? How to prevent phishing in cloud computing?
A common fact now is that data drives today's digital economy and powers AI. This makes a unified and trusted IA essential to achieve enterprise-wide AI at scale. Businesses will need the hybrid cloud model for solutions to run seamlessly across on-premise, private, and public cloud environments. And as data creation continues to grow exponentially, companies will require models that have the capacity to store, secure, and analyze data in order to make it trusted and ready for AI. The use of hybrid multi-cloud in such a case also solves the issues of security, compliance, and latency.
That being said, you must also leverage the use of containers, microservers, orchestration tools, common application programming interfaces, and open source technologies to modernize applications. This is important in order to standardize and automate processes as also to develop new organizational structures that are compatible with DevOps and MLOps.
Conclusion: With a future full of AI, the sooner enterprises adopt the hybrid-cloud model the sooner they can achieve an innovation multiplier effect to reimagine their business models and accelerate digital transformation. This is why all enterprises must be aware of the relationship between hybrid multi-cloud and AI and the emergence of AIOps (AI in IT operations).
Sourceful Insights: How Uber made Billions through Cloud Computing
For more articles like 'Tata Communications: Now a Google Cloud India Partner', follow us on Facebook, Twitter, and LinkedIn.