Like most of us already know, the world's technology answer to the COVID-19 dilemma is centred on cloud computing. This anticipates the state of cloud computing in 2022, which has already begun and cloud nationalism has made a place for itself in it.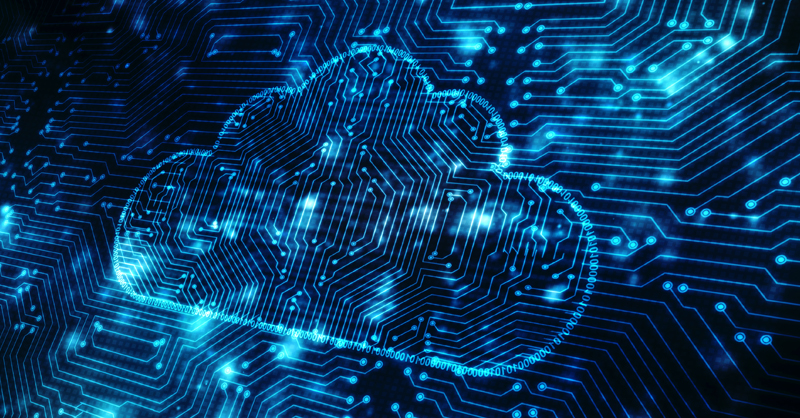 In the past few years, the biggest cloud services made some huge commercial successes as businesses around the world managed to keep utilities on by having their employees work from home. Not just one but all the major cloud providers saw significant rise in revenue and this has encouraged them in releasing innovations at breakneck rates. On that note, using technology, a new concept called 'Cloud Nationalism' has been introduced in the cloud ecosystem.
Must Read: AWS Set to Create a New AWS Canada West Region with $4.3 Billion Investment
What is Cloud Nationalism?
In typical sense, cloud nationalism is a concept that specifies that a particular nation (or group of countries, as in the European Union) should control the data (and the infrastructure upon which it rests), similarly to how those nations protect their borders, their airspace, shipping lanes, and other national infrastructure resources.
This concept began to emerge in practice during the last few years leading up to the passage of GDPR, one of the first significant data privacy and security legal frameworks that has a significant impact on the normal operations of cloud providers such as Google, Microsoft, Amazon, Facebook, and others. It was in fact one of the first laws that attempted to regulate data privacy and security with a specific impact on cloud providers operating within Europe or significantly impacting data belonging to the European citizens.
Also Read: The Outlook of the Global Cloud Computing Market by 2026
Following the lead, regulators and government officials in Washington and Beijing are now adding pressure on their big tech companies to align with a US-China competition for global, economic, and political influence. This news was confirmed in one of Forrester's posts which also said, "The coming year will bring more nation-state intervention on where and how cloud providers can operate. Meanwhile, the European Union and its constituent members will continue to seek CSPs that can meet requirements for data sovereignty, compelling US and Chinese cloud providers to come up with such solutions or risk irrelevance for much of the European market."
Did you know that this is not the first time that we're hearing about cloud nationalism. Back in 2018, MSPAlliance discussed the issue of cloud nationalism extensively as it pertained to MSPs and how different cloud platforms would impact their managed services practices.
Conclusion: The era of cloud nationalism will certainly emerge in 2022, looking at the fast pace of cloud adoption and the limited governance over it.
Recommended Read: France Announces €1.8 Billion Support for the Nation's Cloud Computing Sector
For more articles like "Is Cloud Nationalism the Future of Cloud Computing?", follow us on Facebook, Twitter, and LinkedIn.