The pandemic accelerated digital transformation of nearly all companies as they pressingly looked at ways of get to their customers in the touchless remote world. It was tough in the beginning but eventually got better and today, we're here to discuss more about how more organizations can find a way to unlock the hybrid multicloud value that got companies moving in tough times like Covid-19.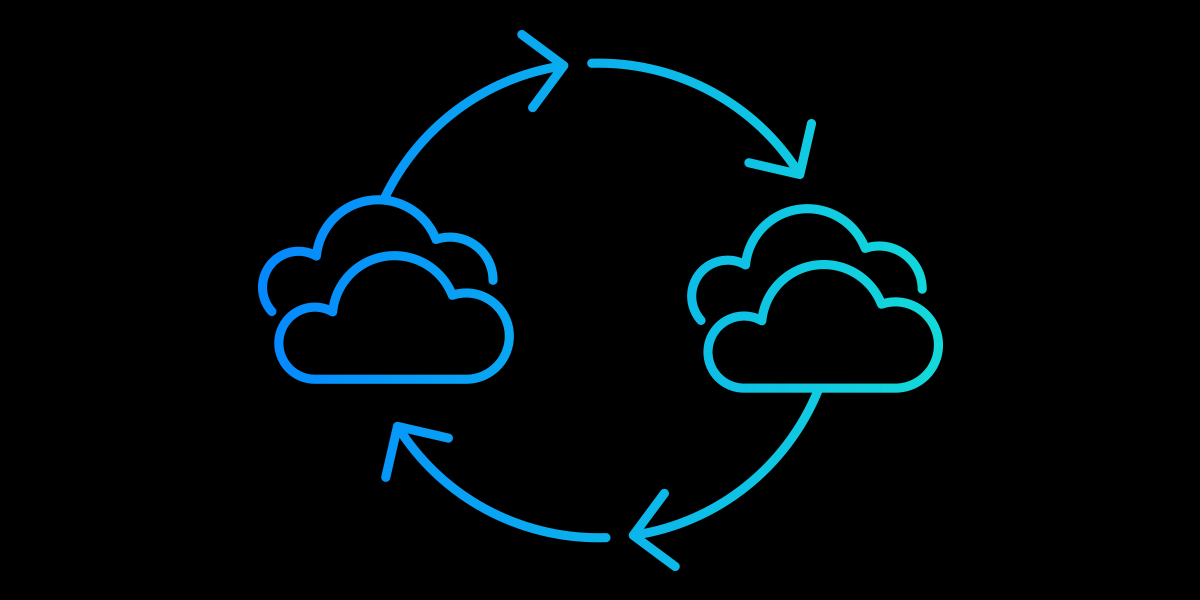 As we all know, the process for the customer outreach had to be rapid, differentiated, responsive, resilient, and at the same time quickly scalable to handle demand spikes. So, with time running out, more enterprises began to look for cloud solutions that could rapidly be implemented, and could leverage their existing systems and data running on the private or public cloud. Gradually, it led them to use Hybrid Multicloud solutions at a pace they'd never imagined.
Must Read: Alibaba Introduces a Way to Power Servers in its Data Centres
Talking more about realities, it was evident that most corporations didn't have in-house Hybrid Multicloud skills that they needed, nor did they have the time to develop them right from scratch. So that's when they focused their attention onto key hybrid multicloud skills that became the need of the hour to drive transformation, including:
Hybrid Cloud Modernization
Organizations are embracing mass-migration strategies to move existing workloads to the cloud. And as we move from outside-in to inside-out transformation, some of the in-demand skills are centered around cloud transformation roadmap, architecture-driven modernization, mainframe modernization, cloud data modernization, APIfication, and transforming monoliths to microservices. So, as the hybrid multicloud architectures become the foundation of the platform economy, the demand for cloud skills across hyperscalers is becoming essential.
Did you know Hybrid Multicloud has accelerated with the convergence of exponential
technologies and studies show that the value derived from a full hybrid, multicloud
platform technology and operating model at scale is 2.5 times compared to a
single platform?
Also Read: The State of the Global Healthcare Cloud Computing Market
Cloud-Native Development
Cloud-native development models designed with microservices, packaged in containers, with their workloads managed and deployed on scalable cloud infrastructure, and through a DevOps pipeline is likely to rebuild businesses around customer experience. With serverless computing skills, we can breathe a new life into the development of cloud-native applications.
Cloud Platform Engineering
Platform engineering delivers reliability and resiliency, thus empowering practitioners towards a culture of agile innovation. The key skills that are required to run and manage hybrid multicloud platforms include Cloud Platform Design, Landing Zone and Target Operating Model, Cloud Brokerage, AIOps and DataOps, Storage, Networking, Virtualization, and Al-enabled
continuous improvement of the cloud platform infrastructure.
Cloud Security
An integrated approach towards Cloud security from assessment to implementation will improve cybersecurity posture for complex hybrid multicloud solutions. This is why it is essential to establish a centralized platform for multicloud security, building skills around identity and access management, data encryption, threat management, penetration testing, and endpoint security.
Open-Source Cloud Computing
Most of us already know that open source is the foundation of a hybrid cloud environment and that the applications born in the cloud incorporate an amalgamation of open-source technologies and cloud tooling that enables building, deploying, and running applications with distributed architectures at scale. So, developers and architects will now require LINUX, Kubernetes, Istio, open-source databases, and open-source cloud infrastructure skills to drive more value from the hybrid multicloud infrastructures.
Industry Cloud
That's right, all the customized services and tools optimized for specific industries together form a collection which has been termed as 'Industry Clouds'. Now, cloud practitioners need to enhance their industry skills to stay relevant, whether it is regulatory and compliance requirements, core system modernization, automation or security orchestration, they must be on the lookout to reinvent.
Recommended Read: The Elements You Need to Build a Next-Generation Cloud Native App
For more articles like "How to Unlock Hybrid Multicloud Value", follow us on Facebook, Twitter, and LinkedIn.