In the current volatile business environment, long-term scenarios have more importance than before. The global healthcare cloud computing market is offering new growth opportunities for not just companies operating in the industry but also new entrants.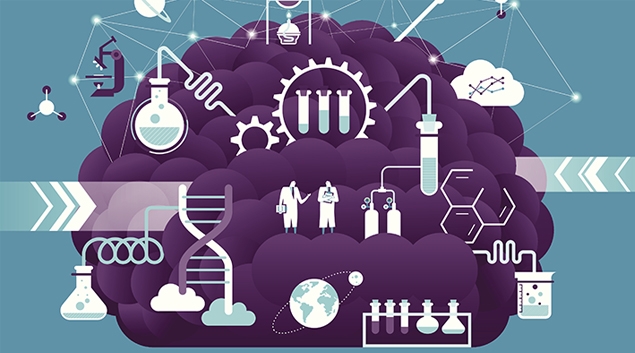 Whether it is shifting supply chains to cost savings, automation, and customer focus, the healthcare industry is set to witness disruptive trends. The companies that understand these market trends and align their operations accordingly will gain significant market shares. Going further, let's discuss the emerging market trends, key driving forces, challenges that companies are facing and more about the healthcare cloud computing markets.
Must Read: The Elements You Need to Build a Next-Generation Cloud Native App
Today, in the post-pandemic world, most healthcare cloud computing companies are working with a sense of urgency and consumer focus. With efforts to drive down costs across various segments of the value chain and to market products at competitive prices, continued innovation and customer focus strategies coupled with modernizing and expanding manufacturing remain the critical success factors. Another important factor that can formulate sound business strategies, is having access to high-quality, critical data and analysis that will help decision-makers.
According to Markets and Markets research company, the market for healthcare cloud computing is expected to grow from USD 28.1 billion in 2020 to USD 64.7 billion by 2025, at a CAGR of 18.1% during the forecast period. Similarly, according to Global Industry Analysts, the global healthcare cloud computing market is forecasted to reach $76.8 Billion by 2026.
That said, we believe that technologies like cloud computing, big data, internet of things (IoT), artificial intelligence, data analytics & science, machine learning, etc are all poised to revolutionize the healthcare industry with benefits like lower costs and better care through development of evidence based care and enhancement in medical practice efficiencies.
Also Read: The Emerging Cloud Computing Trends for 2022
The rising adoption of cloud computing in healthcare helps drive these benefits further by adding capabilities like mobility, collaboration with patients and peers, easy archiving of electronic records, streamlined collaboration, ability to access and deploy high-powered analytics, telemedicine capabilities, and simplification of data storage challenges, among others.
Technologies associated with cloud computing also offer other benefits to healthcare providers such as hospitals, physician clinics, and other health clinics that need quick access to large storage facilities, automated solutions to book appointments and computing. With cloud computing, healthcare providers can now easily share important data across regions, leading to the elimination of delays in patient treatment.
Software as a Service (SaaS), for instance, has come as a boon for small-scale healthcare facilities that are keen on incorporating IT in their service delivery. It has a mix of all the ingredients for small scale implementations like low initial investments and need for very less or no IT proficiency. Healthcare organizations are also increasingly turning to cloud computing to reduce costs of storing hardware locally. The technology is gaining wider acceptance due to facts like how cloud holds big data sets for genomic data, radiology images, and EHRs for clinical drug trials.
Recommended Read: Reasons Why Companies are Increasing Cloud Adoption
For more articles like "The State of the Global Healthcare Cloud Computing Market", follow us on Facebook, Twitter, and LinkedIn.