We're all aware of how cloud adoption has accelerated over the years – big or small – to store data, run workloads, and host applications. Today, expanding workplace capabilities indicates that an enterprise's perimeter is no longer a physical office location. This makes environmental coverage challenging in various ways, including the loss of visibility and control as users, devices, and data are created and stored virtually everywhere.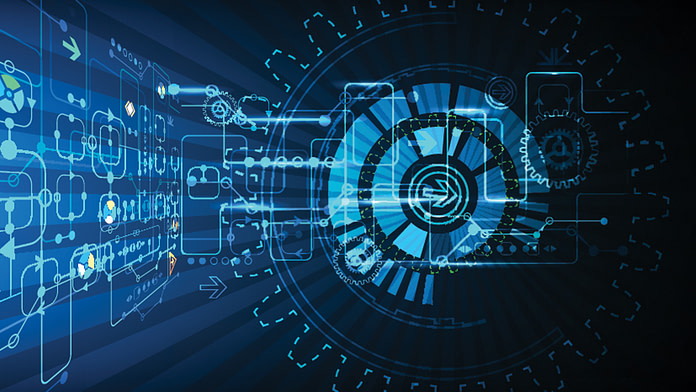 SASE, Secure Access Service Edge, is a security framework that enables secure and fast cloud adoption. It basically ensures that users and devices, both have secure cloud access to applications, data, and services anywhere, at any time. It is a cloud-based security model that bundles software-defined networking with network security functions and delivers them from a single service provider.
Why do you need SASE?
SASE is a cloud-based alternative to the traditional 'hub-and-spoke' network infrastructure. That's because the traditional hub-and-spoke model is ill-equipped to handle complexities introduced by cloud-based services like Software-as-a-Service (SaaS) and the rise of distributed workforces. With more applications, workloads, and sensitive corporate data moving to the cloud, enterprises are forced to rethink the ways in which network traffic is inspected and secure user access policies are managed.
It is no longer practical to reroute all traffic through a centralized data center if most applications and data are hosted in the cloud. That introduces unnecessary latency. It also puts an organization in a position to expose themselves to additional security risks when they access company resources over an unsecured connection.
This is where SASE comes in. It places network controls on the cloud edge instead of the corporate data center. This streamlines network and security services to create a secure and seamless network edge. It also paves way for you to expand your network perimeter to any remote user, branch office, device, or application by implementing identity-based, zero trust access policies on the edge network. This eliminates the need for legacy VPNs & firewalls and gives enterprises precise control over their network security policies.
SASE offers a unique approach to both networking and security, combining WAN capabilities and visibility with cloud-native security functions such as firewalls, secure web gateways, zero-trust network access, cloud access security brokers, and path routing. This makes for a more flexible and scalable secure network designed for the edge. The network also acts as a cloud service and supports different consumption models. Some SASE security features also include cloud sandboxing, cloud access security brokers, URL filtering, and a cloud-delivered firewall, etc. But the exact nature and operations of these features depend on the intelligence and technology.
And while SASE adoption continues to grow, roadblocks in infrastructure, traditional security mindsets, and sloppy adoption strategies are holding enterprises from taking full advantage of what SASE has to offer. Three of the major mistakes that companies make while deploying a SASE solution include attempting to build a solution from a variety of building blocks, relying on complex infrastructure, and purchasing a SASE solution that doesn't make sense for their business needs. So, make sure you're looking out for these mistakes.
For more updates, stay tuned with us on Facebook, Twitter, and LinkedIn.