Since the inception of the pandemic, supply chain disruptions have been a major challenge for the global economy. Whether it was the shutdown of factories in China, lockdowns in most countries across the world, shortage of labor, robust demand for tradable goods, disruptions in the logistics networks or capacity constraints, every issue in the supply chain has resulted in big increases in freight costs and delivery times.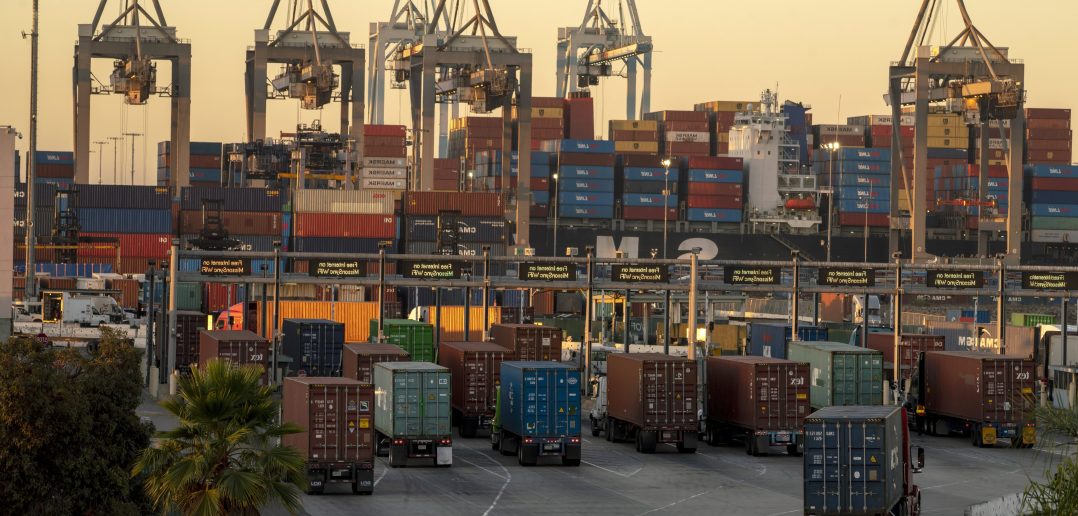 Must Read: How Does the Supply Chain Crisis have a Silver Lining?
According to the International Monetary Fund's chart of the week, suppliers' delivery times in the US and the European Union have hit record highs since late 2020. Even the IHS Markit's suppliers' delivery times index, constructed from Purchasing Managers Index business surveys reflected the extent of supply chain delays.
To measure the index, purchasing managers were asked if their suppliers' delivery times were, on average, slower, faster, or unchanged compared to the previous month. In the image below, readings above 50 indicate faster delivery times, readings at 50 signal no change, and readings below 50 indicate slower delivery times compared with those of the prior month.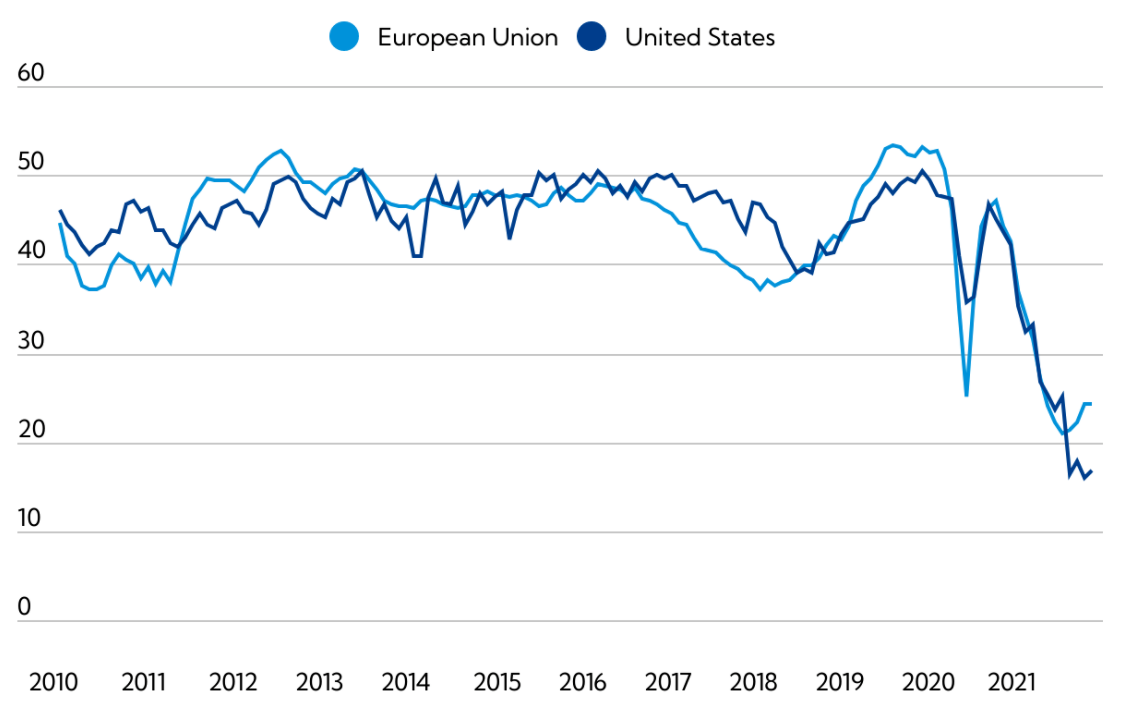 Also Read: How Governments Can Boost Spending to Fix the Supply Chain Crisis
And the sharp drop in the delivery times index (as shown in the image above) also reflected a surge in demand, widespread supply constraints including rise in prices. Moreover, the supply chain delays reduced the availability of intermediate goods which, combined with labor shortages, slowed down production and output growth.
But this can be resolved once the number of new COVID-19 cases start to decline. The capacity constraints and labor shortages would ease, taking some of the pressure off supply chains and delivery times. However, some experts also believe that there's unlikely to be swift relief from supply chain disruptions. And with the elevated demand during the holiday season in some of the world's largest economies, another wave of new COVID-19 cases, and extreme weather events could instead worsen the supply chain disruptions.
Recommended Read: Disruptions of Supply Chain Affecting Economy
For more articles like "The Cascade of Supply Chain Turmoils", follow us on Facebook, Twitter, and LinkedIn.