In a move to relieve over-burdened and unsustainable supply chains, Weforum discovered that companies need new forms of infrastructure. With an example of drone-based logistics networks from Rwanda and Virginia, the independent organization said such networks have proved their efficiency and sustainability.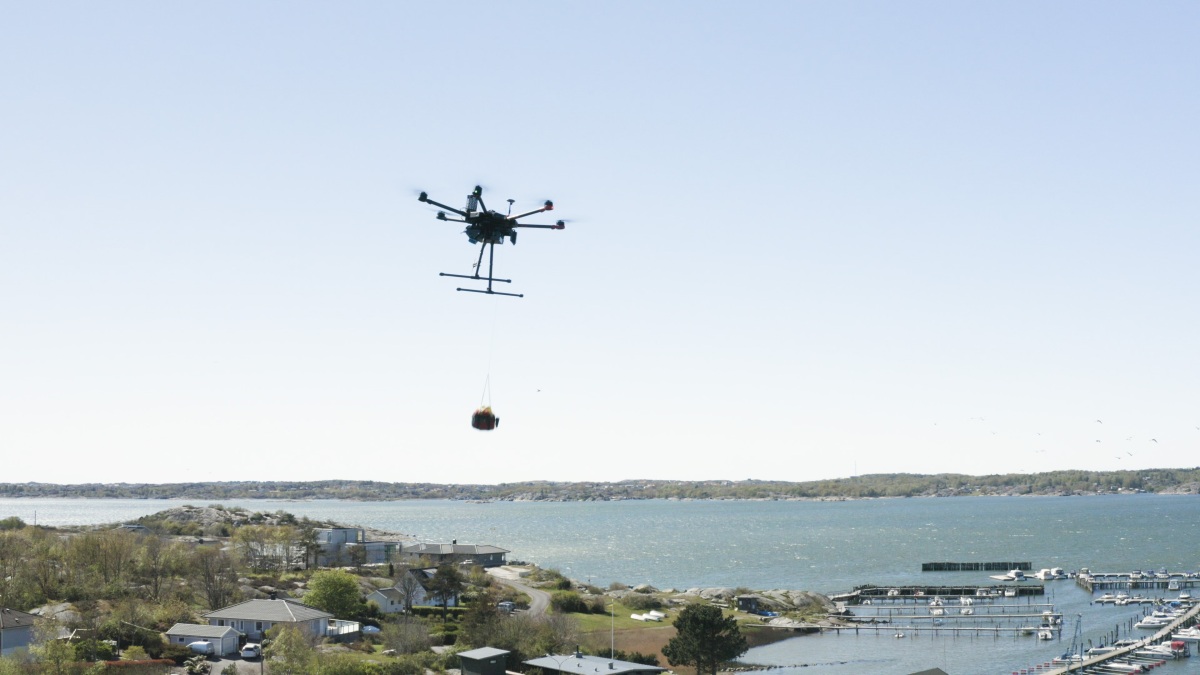 Taking the discussion further, they added that using drones alongside existing logistics system will increase supply chain resiliency. So, let's understand how. The mix of the pandemic and the bad climate change together strained supply chains past their breaking points and the challenge of resiliency and access to life-critical goods became more important than ever.
Must Read: How Important is Prioritizing Customers in a Supply Chain?
All over the world, supply chains began to fail under the weight of increasing demand and limited access to goods and services. And as customers increasingly expect on-demand quick deliveries, our existing ground vehicle-based logistics network was growing increasingly inefficient and more importantly unsustainable. This is where the idea of investing in new forms of resilient and sustainable infrastructure was initiated as it is critical to the long-term success of global logistics.
The fact is that it is even possible. We can invest in sustainable, long-term infrastructure that does not require additional roads, embracing green spaces and bringing massive reductions in carbon emissions. Drone logistics companies are already moving goods around the world, providing on-demand, just-in-time delivery, while imposing a fraction of the carbon footprint of a ground-based networks.
We've also collected the two examples shared by Weforum to help you understand better. Rwanda and Virginia have both benefited from drone logistics networks operated by Zipline and Wing. The companies have made nearly 200,000 and 100,000 commercial deliveries with the help of drones.
Also Read: Supply Chain Management From Recovery to Resilience
In Rwanda, Zipline performed a sustainability analysis of its delivery emissions, the first of its kind leveraging real-world customer and order data. These deliveries resulted in:
– 99% reduction in carbon emissions compared to using vans
– 98% reduction in carbon emissions compared to using cars
– 94% reduction in carbon emissions compared to using electric vehicles
If these deliveries had been taken out by vehicles, not only would such a supply chain be significantly slower and less resilient, but they'd have a less sustainable magnitude. The drone deliveries improved health outcomes by ensuring rapid delivery of essential medical products to rural areas and also helped save the environment at the same time.
In Christiansburg, Virginia, Wing delivered products to residences by drone for 2 years and that resulted the economic report published by the Virginia Tech Office of Economic Development in September 2020 to indicate that enabling such drone deliveries in a single US metropolitan area would avoid upto 294 million miles per year in road use and upto 580 car crashes per year! That's right. Take the equivalent of 25,000 cars off the road, reducing carbon emissions by up to 113,900 tonnes per year!
With such changes, the world can start planting new forests by reducing carbon emissions. It's no surprise that 87% residents from Christiansburg, Virginia approved of drone operations as the community received deliveries in far more convenient ways than traditional methods of delivery. These new kind of deliveries are making a significant impact on the environment by taking cars off the road, reducing congestion and also substantially cutting carbon emissions.
Conclusion: It's true that not all logistics can be handled by drones but, it is definitely clear that drones will have a critical role to play in the supply chain industry when it comes to driving sustainability and resiliency.
Recommended Read: Things to Keep in Mind for the Next Supply Chain Crisis
For more articles like "Autonomous drone network is the fastest route to sustainable supply chains", follow us on Facebook, Twitter, and LinkedIn.