Disruptions in supply chain is a common crisis for all organizations to be prepared for. Whether it's natural disasters, human errors, political unrest, or climate change, all such activities leave an impact on supply chains and especially on procurements.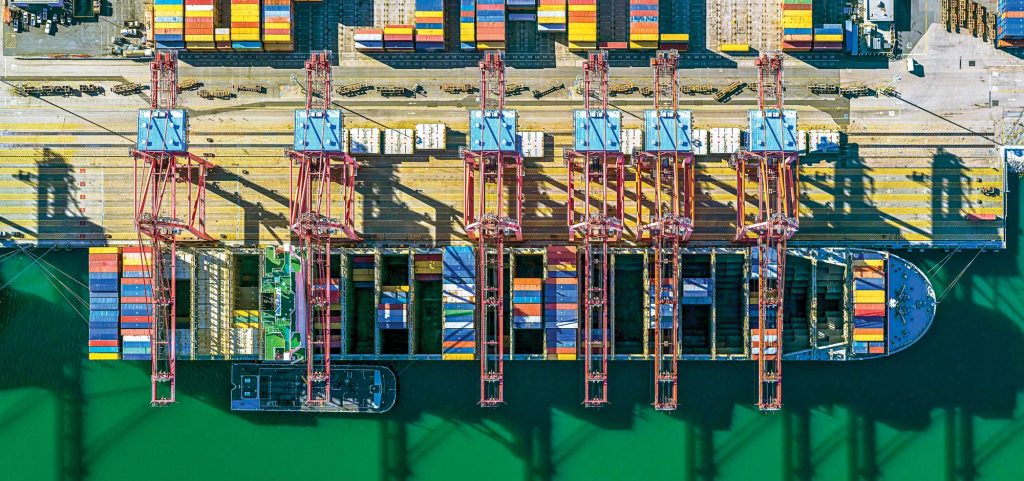 Somehow, these issues seem to have been localized. So now, when faced with earthquakes in Japan, businesses reroute their supply chains to other factories in India or Bangladesh. But since the onset of the COVID-19 pandemic, companies have been forced to face the new challenge of disruption on a global scale.
Must Read: Is it Possible to Develop a Green Hydrogen Supply Chain?
Talking about numbers, businesses across the globe lost an estimated $28 trillion in 2020! Supply chain for necessities like toilet paper and bottled water was interrupted severely and we all witnessed the shift from in-store browsing to online purchasing which left quite a lot companies in the lurch. This experience has empowered procurement leaders across the globe to ask themselves what they can do to avoid similar situations in the future.
However, lack of data still remains a major concern for a majority of companies, over 70% of procurement leaders said that their supplier intelligence hasn't improved enough to handle future disruptions. But that's not the vantage point you were looking for. To be prepared for any disruption in the supply chain, catch the rules for resilience as mentioned below:
1. Automate Data
Data that is relevant to your business and helps you in taking your decisions when your supply chain breaks down is what you need to be after. In times of crisis, you can't rely on manual data management because it is neither fast nor flexible. That's why processes for consistent data refreshes and cross-checking should be automated.
If you're wondering why, that's because when trouble arises, having an automated system helps in springing your organization back into action and start looking for alternative routes to succeed. With the help of AI, you can track the impact of the disasters in actual times rather than waiting for news to drop out. This helps you increase accuracy and saves your business some valuable time.
2. Your Specialty Matters Most
During times of crisis, lines of communication can always break down. That's when leaders start to feel pressured to make quick decisions in order to keep their company moving forward. Though decisive action is usually a good thing, but you should always let your experts weigh in before you consider making a move, rather than folding to the pressure.
Also Read: How to Overcome Visibility Gaps in Supply Chain Management
Diversity
The pandemic has clearly taught us some good lessons and one of its most important one is to never focus on the ability of a single manufacturer, even if they have the lowest cost. It's common knowledge that China was the first country to experience Covid and many plants located in the region were forced to shut down. The effects of this shuttering news impacted businesses all around the globe and also led many of them to decide to become less dependent on China.
Did you know that in 2019, 96% of US based companies cited China as one of their top three manufacturing countries, but as of 2021 that number dropped to 77%?
This clarifies the need to source from diverse suppliers. Whether your company works with a few dozen or a few thousand suppliers, there should always be room for diversify. But don't forget that your customers expect uniformity of products, so it's also essential for you to ensure that manufacturers create identical products at similar speeds.
4. Improve Your Visibility
The best way to deal with a crisis is to prepare ahead of time and what better way is there to stay ahead other than having complete visibility! So here's what you need, map out your supply chain with all the tiny details like locations of your supplier's factories, what each plant makes, their operational status, and their inventory, etc.
And when a supplier is critical or facing financial difficulties, to keep your operations steady, you could consider agreeing to an advance or lower rates. This also ensure that they stay in business and increases consumer trust in your brand.
Recommended Read: How Supply Chain Data Builds Competitive Advantage
For more articles like "How to prepare for the next supply chain crisis", follow us on Facebook, Twitter, and LinkedIn.