Supply Chain is a broad terminology that accumulates a network of individuals, organizations, resources, activities, and technology to create and sell products. It encompasses everything from the delivery of source materials from suppliers to manufacturers, up till its eventual delivery to the end-user.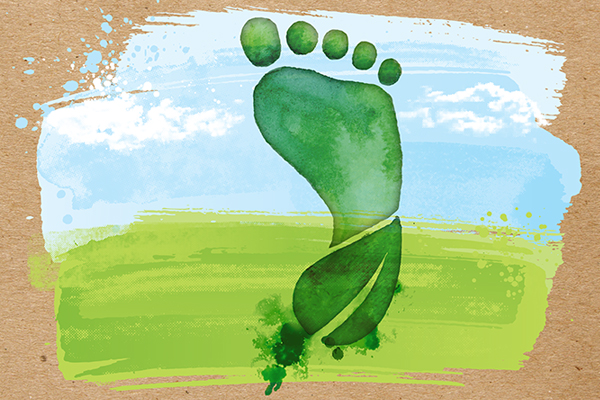 For several years, all these processes of the supply chain have been producing some kind of waste which has highlighted the importance of bringing forward environment-friendly solutions. So, today we're going to help you figure out how freight technologies can enable greener supply chains. But first, let's understand a little more.
Must Read: How to Attain Greener Supply Chains in 2021
The fact is that an extended supply chain is often the largest contributor to emissions and yet has the toughest scope to tackle, as it requires third-party involvement and supplier engagement. The growing level of shipper interest, along with pressure from the public and regulators, is driving logistic companies to invest in more sustainable delivery options.
Now, let's discuss the 4 ways in which freight technology can enable greener supply chains:
1. Waterways –> LNG-powered Container Ships
Last year, the International Maritime Organization's sulfur regulations, also referred to as IMO 2020, limited sulfur emissions from ships from 3.5% down to 0.50% mass by mass. It is since then that carriers have found ways to comply. This included the addition of scrubbers and the adoption of new fuel types out of which LNG (liquified natural gas) is the one to gain the most traction.
While the shipping industry's ultimate goal is to deploy non-fossil fuel options, the requisite renewable energy technology is not yet available and may not be for some time. Bur, rather than waiting for the perfect solution, we must take steps to improve our emissions rates by offering alternative solutions today, including LNG.
Read: India to Become an Integral Part of Global Supply Chain
2. Airways –> Sustainable Aviation Fuel
Of late, logistics companies and airlines have been making announcements around sustainable aviation fuel. That being said, sustainable aviation fuel can be made using a variety of different sources including plants, used cooking oil, and solid waste. According to the International Air Transport Association, it is very similar to traditional fuel and the two can be mixed without any changes to the engines.
That being said, it is true that airlines are starting to feel pressure from customers to provide a lower-emission option. Companies using the airlines themselves also want to reduce their scope 3 emissions from business travel and airfreight. The solution to this concern is decarbonizing aviation and fuels are considered to be a critical lever for the same, according to draft guidance for the airline industry released by the Science Based Targets Initiative at the end of last year.
3. Railways –> Battery-powered Trains
As surprising as it might sound, even if 25% of the truck traffic moving 750 miles went by rail instead, the annual greenhouse gas emissions would fall by approx. 13.1 million tons! Trains that are powered by batteries could improve the supply chain industry's carbon footprint even more. Not only this, but you're also saving fuel and money at the same time.
Interesting Read: Supply Chain Revolution – An Impact of the Fourth Industrial Revolution
4. Roadways –> Route Optimization and Alternative Fuels
For companies that have invested in the technology, cost savings is the biggest motivation and less carbon is an added bonus. Wondering how? Well, Road Routing technologies have the ability to optimize long and short-haul operations that can help over-the-road drivers reduce deadheading. It can also help in reducing last-mile inefficiencies, especially when paired with software that enables communication with a consumer. An efficient routing can also help navigate delivery windows and cut down on idling, thus resulting in productivity.
Talking about the truck industry in a time where people are looking at a more sustainable future, the use of diesel trucks will eventually move out of style and might even become a violation of the state regulation. Vehicles that operate on electricity, battery, and renewable fuels are the most talked-about alternatives.
Conclusion: To make progress on environmental issues, organizations must understand that they're part of a larger system. This is what will bring around positive changes in the supply chain management which is in a radical need to be transformed.
Recommended Read: How Autonomous Supply Chain is Changing Vendor Collaboration and Management
For more updates like "How Freight Technologies Enable Greener Supply Chains", follow us on Facebook, Twitter, and LinkedIn.