In simple terms, cloud migration means greater security, accessibility, and functionality. It's a process that involves moving one's files and digital assets from traditional, physical storage to the cloud.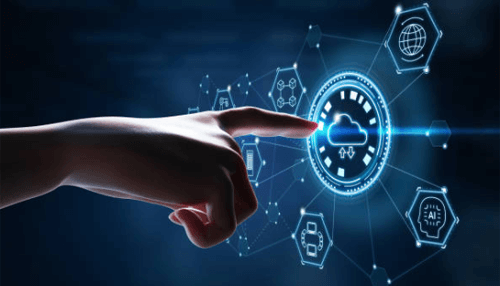 What is Cloud Migration?
Let's dig deeper into concepts and understand more about cloud migration. It is basically a process of moving digital business operations to the cloud. You can also understand it as a movement of data, applications, and IT processes from one data center to another. Transferring data from the hard drive or USB flash drives into the cloud also counts under cloud migration along with migration from one cloud to another. The process is more like moving from a smaller office to a larger one, it requires a lot of preparation and advance work, resulting in cost savings and greater flexibility.
Must Read: Cloud Computing for Remote Working
Why Migrate to the Cloud?
The cloud is a file storage service that is provided on the internet. Individuals and businesses that use the cloud have the ability to store files on servers from where they can access them at any time in the future on any device, regardless of their location. Apart from that, many of the cloud storage platforms also include useful features for organizing, editing, sharing, and collaborating. They have the resources, technology, and knowledge that offers better, faster, more secure storage than external hard drives.
For a fact, cloud migration used to be a tedious task and also prone to errors. But not anymore. Today, it is relatively simple, owing to the convenient and comprehensive migration tools provided by cloud storage providers. So, without any further ado, let's take a look at how cloud storage can improve workflows and the simplest ways to go about it.
The Benefits of Migrating to Cloud
Redundancy
'Redundancy' refers to the storage of multiple copies of the same file. It can be on different media or in different locations. In earlier times, this process worked manually. It ensured that even if a file or an entire hard drive was corrupt, another version of the same file existed elsewhere. This saved your data. Now, the fact is that this wasn't something we could easily do on our own, but it is built into almost all cloud storage services.
Robust Security
The three service models of cloud computing, Infrastructure as a Service (IaaS), Platform as a Service (PaaS), and Software as a Service (SaaS) provide relatively high security to user data on the cloud.
Interesting Read: Digital Business Growth with Cloud Computing
Rapid File Transfers
Cloud-storage makes it easier to share files or portfolios with a simple URL instead of having it sent via email where the attachment file size is limited. This way, it is easier for both you and your client to access data.
Seamless Synchronization
Synchronized data between your phone, computer, tablet, etc makes it an even better experience for you.
Scalability
Cloud computing can conveniently scale up to support larger workloads and greater numbers of users as compared to on-premises infrastructure which requires companies to purchase and set up additional physical servers, networking equipment, and software licenses, etc.
Cost
Companies that move to the cloud reduce their expenses on IT operations as the cloud providers handle all maintenance and upgrades. Also, instead of keeping things up and running, companies get the opportunity to focus more resources on their biggest business needs like developing new products and improvising existing ones.
Performance
For most businesses, moving to the cloud enables their organization to improve performance and their overall user experience for customers.
Flexibility
Users can access cloud services and data from anywhere they need. This makes it easier for a business to expand into new territories, offer their services to international audiences, and even lets their employees work flexibly.
Collaboration
Talking about flexibility, another important factor that drives growth for businesses is collaboration. With the cloud, this becomes much easier as files and assets can easily and quickly be shared between coworkers rather than sending files back and forth. Similarly, co-creators can access the same file from the cloud drive and can work on it simultaneously with the availability of duplicate versions keeping in mind not to avoid overwriting another's progress.
Recommended Read: Digital Transformations led to a rise in Global Cloud Spending to $42 billion
For more articles like "What is Cloud Migration and its Benefits", follow us on Facebook, Twitter, and LinkedIn.