As reported by AlixPartners, a consulting firm, it was discovered that global automakers could lose $210 billion in revenue this year due to supply chain disruptions. A shortage of semiconductors is just part of the problem, it's the high prices and tight supplies of commodities like steel and plastic resin that's driving up the cost and forcing automakers to curtail their production.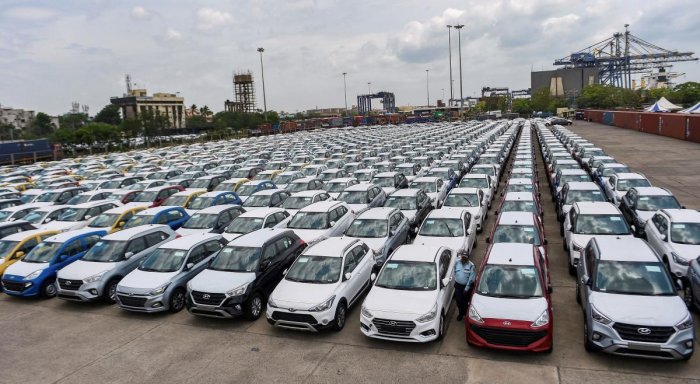 According to this forecast, automakers are running on track to lose production of approximately 7.7 million vehicles in 2021 alone. That said, the auto companies have been warned to take care of their supply chain and other issues. In the predictions during May 2021, firms predicted that automakers would lose $110 billion in revenue and fall 3.9 million vehicles short of production plans for the year. But as we can see the scenario has quickly changed and the prediction number has gone up in double the speed than what was expected.
Must Read: Things to Keep in Mind for the Next Supply Chain Crisis
Clearly, the shortfall of semiconductors and spikes in commodity price is not easing as we head onto the final months of 2021. It's time for automakers and commercial truck manufacturers to remain conscious and hope for the best while keeping their operations as steady as possible.
Talking about the situation in the US market, vehicle sales have begun to slow because inventories on dealer lots are around 20 days' supply, which is almost less than half the normal levels. As also said by Dan Hearsch, MD AlixPartners, "We had originally assumed we would get back to normal and claw back volume in the fourth quarter, but that is not going to happen."
Adding further, he said, "Instead, automakers are most likely to have tight inventories until late 2022 or even early 2023.
Interesting Read: Do We Need Traceability in Food Supply Chains?
The fact is that in the past few months, the supplies of semiconductors have been hit by a surge in the Covid-19 cases in Malaysia and that is what has hobbled the production for important suppliers. Aside from that, the backlogs at major US ports are also hampering efforts by auto manufacturers to import more plastic resins and steel in response to which automakers are committing to longer contracts to lock in supplies.
Conclusion: The auto industry is on the spin and are signing up for things they would never have done a year ago. All of this due to a few supply chain shortages and that's what we need to be prepared for.
Recommended Read: How Supply Chain Data Builds Competitive Advantage
For more articles like " ", follow us on Facebook, Twitter, and LinkedIn.