The common assumption that most of us make when it comes to talking about food supply chains is that end consumers are indifferent to the origin of the product as long as they get value for money. But that's not exactly true. Customers expect traceability even if they are not always interested to know it.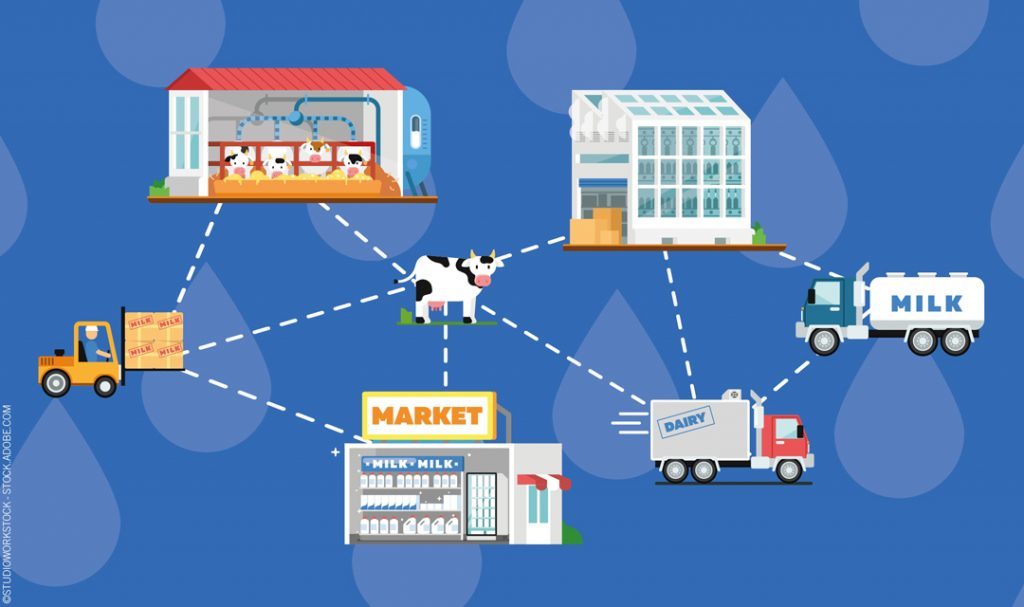 Did you know the Indian food supply chain has one of the highest degrees of opacity (lack of transparency) between the farmer and the consumer? Yes, they are separated by 6 to 8 intermediaries and this is one of the reasons for the disparity between value creation and price escalation as a product moves from the farm to the end consumer.
Must Read: Things to Keep in Mind for the Next Supply Chain Crisis
So the question now is, do consumers care about the farmer who is growing their food or want to know more about the food before buying or eating it? The answer is not a straight yes or no but probably. That's because a percentage of the consumers now wish to know more about the product that they purchase.
Here are 3 reasons why propensity of consumer to buy and pay for traceable food is increasing:
– It ensures the safety of food by establishing its origin and the condition in which it was stored, transported, and processed.
– It establishes trust between all members of the supply chain including farmers, consumers, aggregators, processors, and distributors.
– It ensures 'fair-trade' practices and gets the equation right between consumer price and farmer's share.
Now, you're probably wondering how is traceability in a food supply chain even possible. Here's how:
Geographical Indication Tagged Products
There are nearly 360 GI-tagged products across India, most of which fall in the food category. Whether it's the Kashmiri saffron, Alphonso mangoes, or the Darjeeling tea, GI-tagged products have a competitive advantage that we haven't leveraged enough and the reason for that is a lack of trust in the origin and authenticity of the product which can be resolved via traceability.
Interesting Read: How Supply Chain Data Builds Competitive Advantage
Organic Products
From a total consumption of foods of around $500 billion, the consumption of organic foods in India remains below $1 billion and we continue to be insignificant players in the world organic trade, exporting about $1 billion worth in a market of world organic food consumption of about $220 billion. If you understand these numbers, we'd like to tell you that one of the fundamental reasons of such low penetration despite high demand is the lack of trust between the consumer and the producer about the authenticity of the organic claim for which the consumers pay a premium. The only solution for bridging the gap is via traceability solutions that can collect document certification and drive a higher organic consumption in India, as well as exports.
Export-Linked Supply Chain
In FY21, India exported about $41 billion worth of food products, a jump of 17% from FY2020 on the back of increase in demand during the tough Covid-19 times. Now, India can consolidate its position in the world market by increasing its share in world food trade from 3% to about 7 percent by increasing our share in strategic categories like rice, tea, spices, and adding new products.
However, Indian exports are also facing more scrutiny than before with EU banning the imports of products with traces of insecticide like Tricyclazole and Buprofezin which are commonly used in the cultivation of the famous brand, Basmati rice. Now, the government has banned the use of these molecules and made the inspection of export consignments mandatory to check for residual levels but if there is one solution that can solve this mess is a traceability solution.
Prone to Adulteration
From a survey by the Food Safety and Standards Authority of India (FSSAI), it was discovered that 70% of milk samples collected across the country by the authority did not conform to standards. The common adulterants used in milk were found to be water, urea, detergents, liquid hydrogen, etc. Likewise, many ground spices like chilli, coriander and cumin have adulterants like sawdust, artificial colours and flavours, husk etc.
With the consumer awareness around food safety going up in the post-pandemic world and regulations becoming more stringent due to immunity concerns, there is a potential to integrate technologies that can help detect and report adulterants, accurately and in real time.
The key to adoption and scale is to smartly manage data accuracy, authenticity, audits, sharing, interoperability with use of relevant technologies for traceability such as barcode, geotagging, IoTs, stickering, spectrometry, RFID, blockchains, etc.
Conclusion: The success of food supply chains depends on how efficiently goods move, how their data is captured and how that data is shared with multiple stakeholders for better transparency and a better standing in the export market.
Recommended Read: Is it Possible to Develop a Green Hydrogen Supply Chain?
For more articles like "Do We Need Tracability in Food Supply Chains?", follow us on Facebook, Twitter, and LinkedIn.