Procurement is that significant process of the supply chain without which the supply chain will always fail to run smoothly. That's because procurement leaders wear multiple hats and manage an array of responsibilities including identification of needs, vendor management, and payment processing.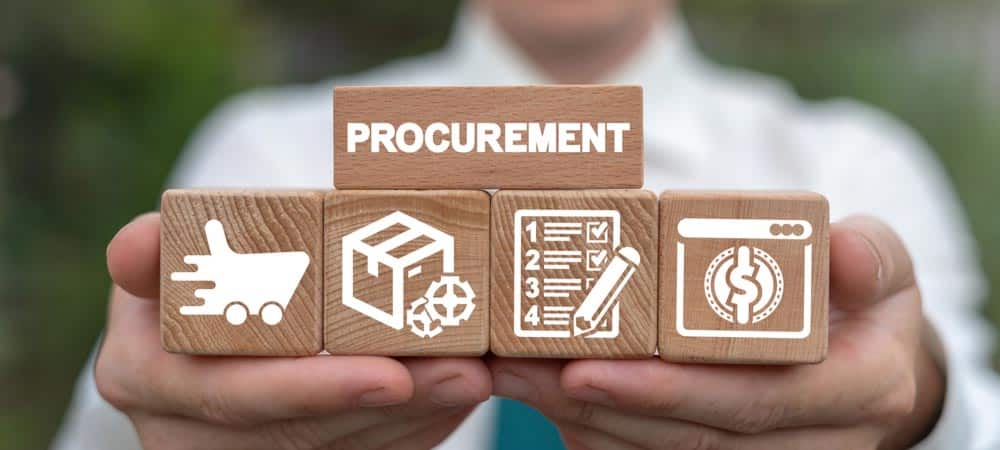 Often, the procurement process comprises of finding and agreeing to terms and acquiring goods, services, or work from external sources via tendering or competitive bidding processes. This makes a day in the procurement department exhausting. So, today, we're here to discuss the major challenges of procurement and how you can overcome it. Let's get to it.
Must Check Out: The Ultimate Guide to Leveraging the Use of Analytics in the Retail Industry
1. Lack of Visibility
First and foremost, it's important to point out that it's the lack of visibility that lands you in making suboptimal buying decisions. Companies today are trying to do thorough assessments of their sourcing & procurement risks and are managing them more thoughtfully. This highlights the importance of Supplymint's DigiProc which creates a path for absolute transparency by working with suppliers in real-time.
There's no hiding that the graph for global and interconnected sourcing & procurement is rising. That being said, organizations continue to face a series of challenges. So, let's keep up with the solutions.
2. Inaccurate, Delayed, or Bias Procurements
The lack of visibility leads to inaccurate data processing for procurements. Most often than not, it also delays procurement because buyers wait for information without which it becomes impossible to make any procurement decisions. Now, the process to collect information alone is so lengthy that delays become common. This negatively impacts the functioning of the company.
And assuming that the buyer gets the information to make their procurement decision, what about the parameter of biasness? A buyer who has had an excellent relationship with a few vendors will less likely place the order to new or other statistically better vendors. This again is a huge bluff to take on and most frequently impacts the organization negatively.
To overcome these issues, you can use DigiProc which keeps you updated with all information in real-time. This means you save costs on increased oversight and monitoring. The process of creating indents and approving them becomes a lot more structured and less likely effective to the biased nature of humans. It makes it easy for you to place orders once the indents are approved and you also have the ability to make ad-hoc procurements, which was never possible in traditional procurement.
Catch Trending Insights: How Autonomous Supply Chain is Changing Vendor Collaboration and Management
3. Poor Adherence to Policy
There are plenty of people in the supply chain ecosystem. And with unstructured methods to continue the procurement processes, each person involved in the process follows discretion while exercising authority. This is a big disadvantage for retailers because they start to lose control over their company's direction. The issue has been neglected for plenty of years but not with Supplymint's DigiProc. It is a cloud-based procurement solution that gives retailers a crisp overview of all procurement decisions of the organization.
4. Dependency on Person's Skill
The traditional methods of procurement are highly dependent on manual inputs. From creating indents to raising purchase orders, the entire process of procurement relied on how efficiently a buyer made procurement decisions. But today, efficiency has been replaced with DigiProc and all a buyer needs is to review indents and create the purchase orders within a few clicks.
Introducing DigiProc
DigiProc is a software solution for retailers to digitally create and maintain purchase indents and purchase orders. It has replaced the slow-paced processes of creating manual purchase indents and raising purchase orders so as to make multiple procurements easy and accurate for all retailers. It also ensures the existence of items before the order is placed and simultaneously controls any chances of wastage during procurement. What makes DigiProc special is that it focuses on keeping your business on track and growing at a fast pace by making use of every minute of your time.
Conclusion: Lost sales and unsatisfied customers are the only two outcomes of not looking after your wearying procurement processes. To grow and sustain retail businesses, it's important to have procurement processes automated and DigiProc is a solution that helps you get just that.
Recommended Read: What Customer Experience Looks Like in 2021
For more articles like "How to Overcome Procurement Challenges in 2021", follow us on Facebook, Twitter, and LinkedIn.