What is an ideal customer experience? Thinking practically, an ideal experience for a customer would be that when they want to order a product, whether a week or two days before an event where they plan to wear it, they receive the order with the right customizations, at the required time.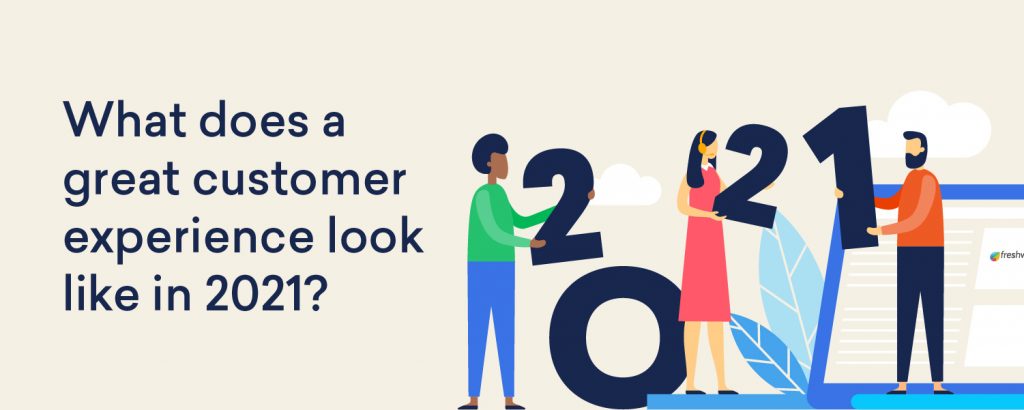 It is basically the feeling of the customer that matters here, whether they're excited, happy, contented, dissatisfied, or angry to receive a product. Because, in the end, that is what sets the standard for your brand in their mind to order products again or not. And it does not stop just there. A customer with a good or bad experience takes it out to the world about what they felt about a product they bought from you. And that is what makes the difference.
Must Read: Supply Chains are Moving from Globalization to Regionalization
Why a Great Customer Experience Requires a Great Supply Chain?
With the endless parameters that set the bar for ideal customer experiences, one of the most important ones to keep in consideration is the supply chain. That's because a customer only looks to order a product when they feel the need for it. And a delay in the process of getting a customer what they want only makes it worse. Instead, delivering the product sooner than a customer expects is what makes their experience ideal.
Talking about how supply chains make the customer experience better, here are some factors that supply chain experts at Supplymint see as critical in maintaining and building a healthy customer experience.
End-to-End Supplier Relationship
When it comes to developing and enhancing CX through the supply chain, it's important to analyze supplier relationships from an end-to-end lifecycle perspective and make sure all suppliers have the same experience across the organization. This is because in the process of ensuring suppliers qualify, provide references, meet specific criteria and comply with applicable terms and conditions it is important to acknowledge communication issues which are usually the reason why businesses are late in paying their suppliers.
And agree or don't, it does hurt the company's financial health and ability to execute. This is why it is important for finance, procurement, and other departments to have the same view on how suppliers need to be treated. It is also important for you to keep close tabs on your top suppliers to understand the qualitative and quantitative aspects of transactional performance and satisfaction on both sides of the equation.
Visibility
Communications between supply chain participants need to become digital and real-time in nature so as to move and develop products quickly. An e-mail is no longer considered quick and this is why real-time digital channels are more in need today. And it is true that an effective digital supply chain strategy is one that enables you to collect and analyze customer feedback across every step of the production and distribution process.
Talking about enhancing customer experience in your supply chain, it is easy to understand that technology gives you total supply chain visibility and integrates data from your customers at multiple touchpoints from both structured and unstructured sources.
Interesting Read: Real-Time Data is the Key for Stronger Supply Chains in 2021
Collaboration
The more the number of collaborations you have, the better the pace of your supply chain will be. You must indulge in collaborating with multiple vendors and participants throughout your supply chain to get the best CX. And it goes without saying that once you collaborate with multiple participants in your supply chain, your options to working in a limited-time boundation becomes convenient. It goes without saying, that when you have the needs of customers accounted for, the pace at which you provide them with the desired products matters.
Event Streams
The fact is that the issue of visibility came more to light as a result of the COVID-19 pandemic. That's rightly said because, during the pre-covid era, companies that manufactured consumer products wanted more real-time visibility and decision-making capabilities to optimize supply chains. But, this went unnoticed up until COVID-19 happened and customers began to ask about real-time updates on their deliverables.
And, as a result, working with the logistics portal by logging in once a day was not enough. Decisions were starting to be based on product visibility and this pushed CPG companies to unlock the value of their supply chain data by putting it in motion as "event streams." Each occurrence, from an order to a shipment notice to location updates, are "events" put in motion over a network and it needs to be available on a single platform entirely. This not only helps in creating better CX for customers but also paves way for internal supply chain managers to gain insights with the help of real-time dashboards which allows them to reduce detention and demurrage costs with better supply chain management.
Conclusion: 2021 is set to bring a new level of experience for customers with even better supply chain solutions that bring attention to end-to-end supplier relationships, provide visibility, support collaboration, use event streams, provide traceability, and accountability. To help you find out the one-stop solution to all these requirements, we have the right product that can assist you – Supplymint
Remember that the key to having these exceptional customer experiences isn't just your promotional strategies or product developments, it's about having a strong supply chain because supply chains are the backbone of your brand that controls your retention and sales growth.
For more articles like "What Customer Experience Looks Like in 2021", follow us on Facebook, Twitter, and LinkedIn.