The pandemic posed challenges for supply chains globally. Lockdowns were induced which continued to slow down and even temporarily stopped the flow of raw materials and finished goods, leading to disrupting manufacturing.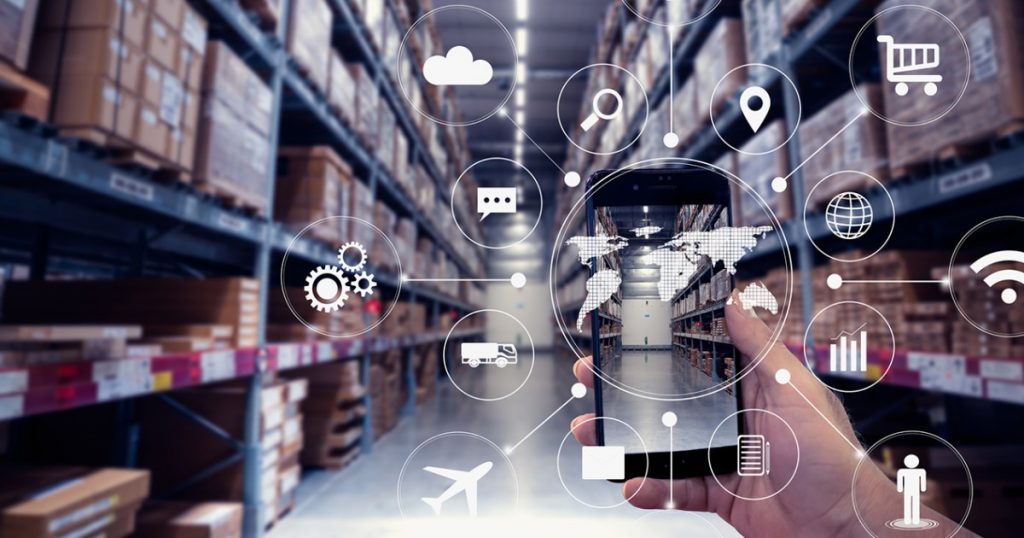 However, the pandemic did not create any new challenges. All it did was bring light to some unseen vulnerabilities of supply chains all around the world. But in the process, a lot of organizations suffered from issues like staff shortages and losses due to COVID-19. But if you ask us, overall, we believe it accelerated and magnified the existing concerns of the supply chain.
How do we know COVID-19 Accelerated Supply Chain Planning Transformation?
As discovered in a study conducted by the Council of Supply Chain Management Professionals and ToolsGroup, it was discovered that only 3% of companies experienced no impacts of COVID-19 whereas 42% said the pandemic accelerated their digitization plans. That being said the conclusions of this study pointed to the fact that the majority (90%) said they were somewhere along their digital journeys, however, talent deficits threatened to slow progress.
Must Read: How Freight Technologies Enable Greener Supply Chains
This study by CSCMP and ToolsGroup surveyed over 200 supply chain professionals from all around the world. Out of these, 54% said they were 'reaping the benefits of digital transformation' and also added that they were managing COVID-related demand and supplier uncertainties 'very well'.
Similarly, in a survey of 200 senior-level supply chain executives conducted by Ernst & Young LLP, it was found that enterprises plan to shake up their supply chain strategies to become more resilient, collaborative, and networked with customers, suppliers, and other stakeholders. And to do that, they'd need to increase their investments in supply chain technologies while retraining workers.
Fortunately, new supply chain technologies are emerging and have the capacity to dramatically improve visibility across the end-to-end supply chain, and support companies' ability to resist such shocks. One such technology is Supplymint.
What is Supplymint?
Supplymint is a cloud-based digital supply chain management solution that connects retailers, vendors, and customers onto a single platform. The solution streamlines supply chain processes efficiently while keeping a focus on supply chain optimization to minimize costs, reduce inventory wastage, remove buffers, and add flexibility & transparency throughout the supply chain.
Also Read: How Supplymint Replaced V-Mart's Multi-Platform Order Tracking with its One-Stop Solution
The fact is that the traditional linear supply chain model is transforming into digital supply networks (DSNs). That's right. Functional silos are being broken down and organizations are finding ways to connect to their complete supply network to enable end-to-end visibility, collaboration, agility, and optimization in order to absorb disruptions and vulnerabilities of the supply chain.
Leveraging advanced technologies such as the Internet of Things, artificial intelligence, machine learning, etc, DSNs (like Supplymint) are designed to anticipate and meet future challenges. The organizations that deploy such a solution for their supply chain management will be ready to deal with the unexpected (COVID-19, trade wars, regulatory changes, labor disputes, or sudden spikes in demand).
Business Drivers for Digitizing Planning
According to the study conducted by CSCMP and ToolsGroup, the top 6 business drivers for digitizing planning included:
1. The ability to keep up with evolving customer behaviors and expectations (44%)
2. The need to increase automation to focus staff on higher-level activities (43%)
3. An overall desire to improve business performance (42%)
4. Improving customer service levels (39%)
5. Improving reaction to unplanned disruptions (35%)
6. Increasing supply chain resilience (34%)
Obstacles of Transformation
Let's also take a look at the biggest obstacles of transformation, as discovered from the survey of over 200 supply chain professionals from all around the world:
1. Skills deficit among their staff (41%)
2. Data quality/lack of data (34%)
3. COVID-related uncertainty (28%)
4. An existing rigid technology structure (28%)
5. Fear of change (28%)
Conclusion: Successful companies are actively pursuing change for greater future resilience while the alternatives are becoming victims of tomorrow's unplanned disruptions. The findings of most studies lead us to suggest that driving digitization from higher up will help you lead to better outcomes.
For more articles like "The Influence of COVID-19 on Supply Chain Planning Transformation", follow us on Facebook, Twitter, and LinkedIn.