A resilient supply chain is defined by its capacity for resistance and recovery. That means, having the capability to resist or avoid all kinds of disruptions and their impact on the supply chain. It gives you the strength to quickly recover from fall downs like operational risk and interruption that threaten not just one but multiple areas of the supply chain.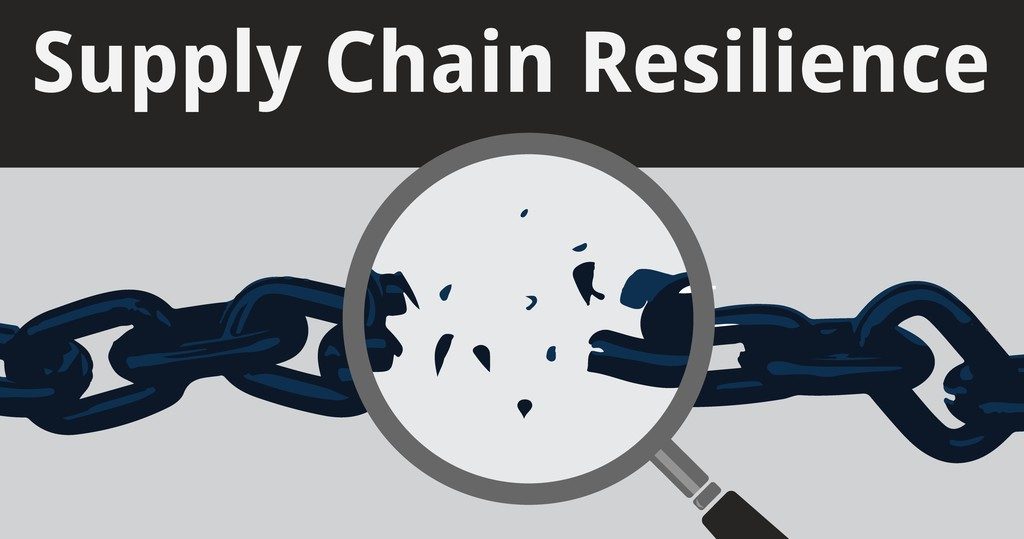 Supply chain resilience is not just about managing and adapting to the unknown endeavours, it's about thinking across the entire spectrum of risks. However, we also believe that supply chain resilience is not just about a company's ability to manage supply chain risk.
So, we think it's time that we all paid more attention to the fundamental capacities of supply chain resilience that actually form the core of supply chain in times like today. The fact is that we're all in the middle of an era where digitization is becoming a rising solution, not just in supply chain but all industries across the globe. But, the question that remains is how does it impact traditional supply chains?
Must Read: A Guide to Help You Build Digital Resilience
For as long as we can remember, businesses that run with the help of supply chains have worked in ways that make a little less sense than digitized supply chains. They put in hefty resources and the outputs were more or less the same, with increased complexities like delayed shipment, miscommunicated details, no clarity on the status of orders or inventory, etc… All of this goes away with a simple solution which we call 'Supply Chain Digitization'. With this one solution, we believe that there's no chance of your company being blind sided about any detail, whether it is the status of orders, shipments, and inventories or the approval of documents, etc.
What Does Supply Chain Digitization Look Like?
• Procurement: Everything from jotting down product details to creating legal documents like purchase orders is now shifting with the help of digital solutions like Supplymint. It makes it easier for the merchandising teams to source products and services from a list of talented vendors, keeps transparency through with all records of communications, sample orders, approvals, etc in just a jiffy! It's now possible for companies to create orders in a lot less time and a lot less resources. In fact, the chances of errors in digitized solutions are almost negligent. It's all thanks to technologies that make it possible.
• Shipment Tracking: Today resilience of supply chains are measured precisely in regards with transparency. In fact, it is also believed that a company with the exact knowledge of the status of their orders tends to grow more than companies that don't much focus on updates of their orders. That's because a company that timely delivers products to their customers tends to build loyalty with great customer experiences.
• Communication: Communication is an integral part of all functions of a supply chain. Whether it's about internal coordination or communicating with external players that play a part in the value chain, it's all about the right details and just one miscommunication tends to disrupt the flow of the entire supply chain. With digital solutions, this problem seizes to exist and the reason behind that is real-time connectivity. All that a member of the supply chain needs to do is chat or comment. It's that easy.
Interesting Read: The Journey of Supply Chain Management from Recovery to Resilience
• Finance: Finance is the central nerve that functions all processes of a supply chain and if your organization fails to keep a track of it, you're in for some great loss. With digital solutions, this problem can be controlled to an extent where all your manual teams need to do is review and confirm. There's no pressure for manual data entries, log keeping, etc when a system can easily sync with your ERP to bridge the gap in financial statements.
• Inventory Management: What if you had all the products you needed for the highest sale you've dreamed of but you couldn't get the product to the place where it can sell? That's what you can avoid with a simple digital solution like Supplymint. It has the capacity to distribute products throughout all stores in a way that your business can make hefty profits, without having to worry about dead inventory or 'out of stocks'.
• Reports and Analytics: When we say reports and analytics, we don't just talk about supply chains. It's a function that all businesses need in all the spheres of their operations. It plays a very important role when it comes to making decisions and this is why it must be presented to the officials that make all the big decisions of the company. It gives them the overview on how a product performs and this is necessary because the only way forward is through realization and acceptance of the past and present.
Conclusion: The only true way of attaining supply chain resilience today, is through 'Digitization'. If your business is looking for a digital change or needs assistance in digitizing supply chain, you must contact Supplymint.
Recommended Read: 5 Top Priorities for Retail Supply Chains
For more articles like "The Fundamental Capacities of Supply Chain Resilience", follow us on Facebook, Twitter, and LinkedIn.