Edge Computing has been quite a hot topic for discussion among cloud computing companies and telecom providers for several years. And as workforce is increasingly becoming more distributed, employees continue to produce and consume data far from on-premise, physical networks. This has made edge computing all the more necessary.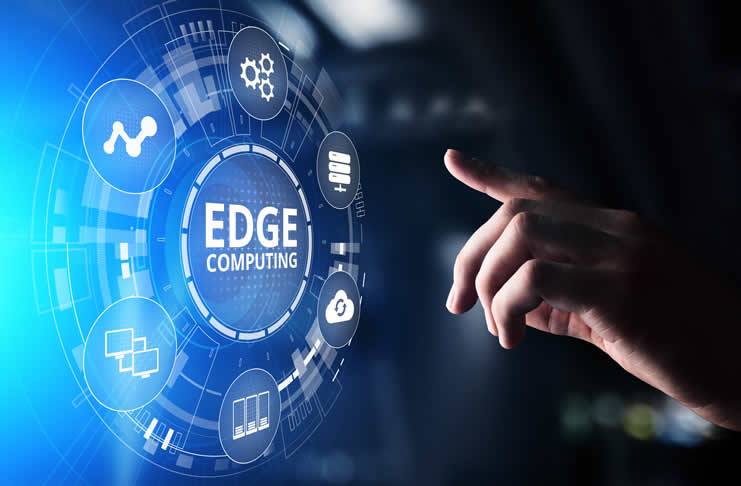 According to IDC, with a compound annual growth rate (CAGR) of 12.5% over the 2019–2024 forecast period, the worldwide market for edge computing is predicted to touch $250.6 billion by 2024. No wonder the industry is talking about Edge Computing so much! It is actually a "new revolutionary technology" that has the capacity to change organizations that are wanting to break free from the limitations of traditional cloud-based networks.
Must Read: Best Practices for Data Security in Cloud Computing
That said, we believe edge computing is a super technology that promises to remove all kinds of delays from digital services by physically locating computing infrastructure closer to users and eliminates all lags in communicating with a networked computer.
Wondering what is edge computing? It's a distributed computing framework that brings applications closer to data sources like IoT devices or local edge servers with a focus on bringing solutions for faster, cheaper, and more reliable data processing. This improved infrastructure uses sensors to gather data, while edge servers safely process data on-site in real-time.
This tech is essential now because it is an upgrade for global businesses to improve their operational efficiency, boost performance, and ensure safety of data. It also facilitates automation of all core business processes and the always-on feature.
Also Read: Cloud Computing is Here to Stay
Edge Computing holds the key to achieving total digital transformation. Let's understand how.
Extension of Artificial Intelligence and IoT
A substantial amount of computing at manufacturing units, hospitals, and retail sectors, where majority of operations operate on the most sensitive data, is already carried out on Edge. It powers even the most critical systems to function safely and reliably. It nearly goes without saying that when there's an opportunity for artificial intelligence and IoT to tap into systems, there is a niche for edge computing too.
Value Creation by Multi-Partner Solutions
Understanding and assuming control of the Edge gives you control of the closest point of data action and utilizing this unique opportunity to relay differentiated services can help a business in great ventures with valuable partnerships that branch out.
Revolutionises New Tech
As time passes, so does the need for a better technological support system for data processing that is faster, smarter, and more efficient. That's exactly what we can achieve with Edge computing and this is also why it is the need of the hour today. It has the potential to maximize returns of the next-generation technologies, meet the need for near real-time response, facilitate service and data mesh, etc, all of which make it an essential part of cloud computing.
Recommended Read: Will Cloud Computing Lead Us Into an Energy Crisis?
For more articles like "The Future of Cloud: How Edge Computing Makes Way for Digital Transformation", follow us on Facebook, Twitter, and LinkedIn.