Cloud computing, unlike most hot technologies that rapidly cool off and disappear, is becoming a dominant platform for all applications. Despite all the chatter about the decrease in the usage of the cloud and its unbelievably high cost, its customer spending momentum continues to accelerate even in the post-COVID economy.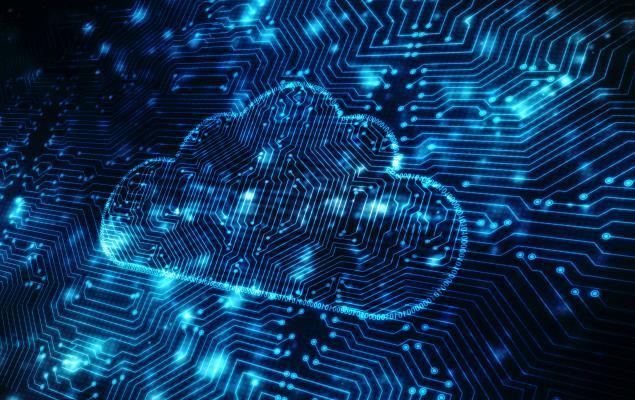 Cloud computing has seen the fastest adoption into the mainstream than any other technology in the domain and its adoption continues to fuel up with the ever-increasing number of smartphones users and mobile devices with the ability to access the internet. The cloud is not only useful for organizations and businesses to develop and test programs without necessarily having servers but is a crucial technology that's being used by a number of individuals for purposes like storing and accessing multimedia content via the internet.
Must Read: AWS Shut Down All Infrastructure Linked to NSO Group
That said, we believe cloud computing is the marvel of our generation that resolves all major problems of individuals and businesses today. It is the base for companies across all industries and holds importance in almost every field you can think of. It offers numerous benefits that surpass our expectations and delivers more than we could have ever thought of. And with the pandemic, the adoption of cloud computing has only increased. Now, it seems that the benefits of cloud migration will remain consistent even in the late stages of COVID-19.
Considering the numerous benefits that cloud computing offers to organizations, it is certain that cloud computing is becoming the 'new normal'. Let's take a look at some supporting evidence that can prove that cloud computing is here to stay.
1. Managing Future Problems
Cloud computing helps the society in coping up with future problems such as managing big data, cyber-security, and quality control. In addition to this, emerging technologies such as artificial intelligence, distributed ledger technology, cloud automation, and other capabilities are also becoming available as services through cloud computing. These innovations are making operations even more streamlined and will continue to do so in the years coming ahead.
2. Driving Efficiency
With the use of cloud computing, efficiency has become a common achievement for most businesses. Whether we talk in terms of accessibility, cost savings, security, or disaster recovery, cloud computing plays a significant role in facilitating efficiency throughout all business operations.
Accessibility: Access applications and data from any location and any device with an internet connection.
Cost Savings: Save the cost of acquiring and maintaining scalable computing resources with the pay-as-you-go policy.
Security: Implement the best security standards and procedures in order to protect client's data saved in the cloud.
Disaster Recovery: Small, medium and large enterprises can now backup and restore data and applications in a fast and reliable way.
Also Read: Google Cloud's Newest Cloud Region
3. Flexibility in Operations
With a business whose workflows fluctuate every now and then, cloud computing's ability to scale cloud infrastructure plays a key role in flexibility. Similarly, cloud computing allows businesses to deploy new applications quickly by simply learning to use the functionality of the applications before they go live. Other than this, the cloud is also flexible when it allows businesses to select specific prebuilt tools and features, when it offers the option of choose between private cloud, public cloud and hybrid cloud solutions, and when it helps businesses in determining their level of control with SaaS, PaaS, and IaaS.
Supporting Stats
– Since the inception of the pandemic, the way of working has changed significantly. Approximately 88% of businesses have asked their employees to work from home, making remote working the new normal.
– As predicted by silicon angle, the Big 4 hyperscalers, AWS, Azure, Alibaba Cloud and Google Cloud Platform are likely to surpass $115 billion in IaaS revenue this year.
Conclusion: Cloud computing is a transformational technology that has helped organizations in not just one but many different jurisdictions to deliver information, products and services in a better way than before. The technology allows businesses to gain strategic edge in their niche by increasing productivity, automating software updates, bringing competitiveness, and increasing collaboration.
Recommended Read: What is Cloud Collaboration and What are its Benefits?
For more articles like "Cloud Computing is Here to Stay", follow us on Facebook, Twitter, and LinkedIn.