The shift towards the adoption of cloud computing has brought around some powering solutions that aim towards making business operations easier, especially when it comes to saving cost, adding flexibility, protecting against cyber-attacks, offloading mainstream workflows to the cloud and maintaining a competitive edge over competitors.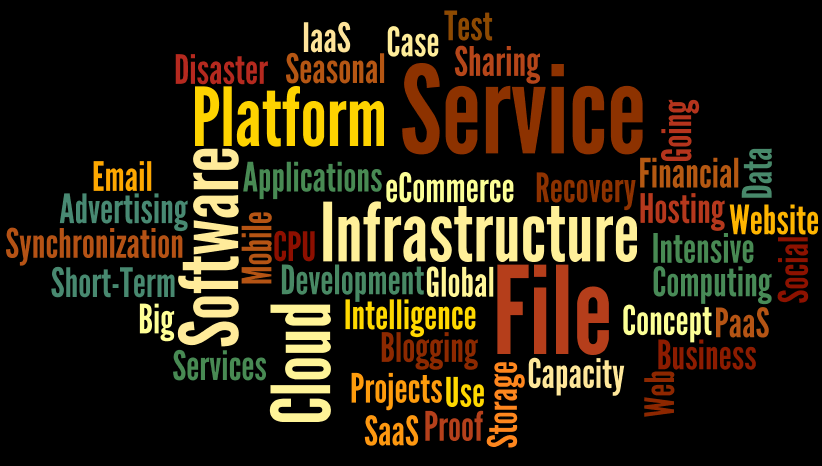 Companies these days use the cloud for several computing purposes so without any further ado, let's quickly take a look at some of the most popular use cases of cloud computing across all businesses from diverse industries.
1. SaaS
With growth comes the responsibility of gathering more data and that's where SaaS comes into the picture. It is a technology that provides businesses a way to store, organize and maintain their data with all control to user-specified personnel. It also makes it possible for your organization to efficiently carry out your business with assistance from marketing automation tools, customer relationship management, etc.
Must Read: The Link Between Cloud Computing and Efficiency
2. Testing/Development
Unlike traditional servers, the cloud allows you to switch environments from on to off, and vice versa. It also gives you the room to create, deploy, and terminate environments anytime you want. Its flexibility makes sure that you need not wait for several months for the provisioning of a new environment as it can be spun up in just a few minutes. This way, you can build up, test, and tear down environments quickly leading to a significant reduction in the time you require to market your products. Thus, increasing your business revenue growth and efficiency.
3. IaaS and PaaS
There's a lot that goes into building and maintaining infrastructure and platforms like hardware costs, the cost of the space, the electricity to power it, and the overhead cost to actually build and maintain all of it. In such a scenario, building out a data center can easily cost a company millions of dollars and for this reason, companies are starting to opt to cut out capital expenditures in favor of operational expenditures and are leaning towards hosting data in service provider run data centers. The cloud takes all your burdens from you and helps you focus on your business goals.
Also Read: What is Cloud Collaboration and What are its Benefits?
4. Big Data Analytics
Today, data is most popularly used by companies to predict future purchases and growth of businesses. The Big Data powerhouses collect information on consumer buying trends, likes, dislikes and analyze it to their benefit by making decisions on sales, marketing, R&D, and more. When it comes to storing, managing and analyzing data, the cloud is a very powerful tool.
5. Back Up and Disaster Recovery
One of the easiest ways to begin migrating to the cloud is by investing in a backup solution. As a matter of fact, IT professionals know that having just one copy of your data onsite opens you up to vulnerabilities in an event of a disaster. This can be fixed by simply following the 3-2-1 rule. 3 copies of your data on 2 different media and 1 offsite. This is the best way to ensure the safety and security of your data. Restoring backups from the cloud is a fast procedure and helps companies avoid catastrophic data losses.
Recommended Read: Cloud Computing vs On Premise
For more articles like "Most Popular Use Cases of Cloud Computing", follow us on Facebook, Twitter, and LinkedIn.