Cloud collaboration is probably one of the most common words of the digital era. But are you still trying to get a hang of it? That's what we're going to help you with. Cloud computing is a rapidly growing solution for issues that are either related to data storage or collaboration.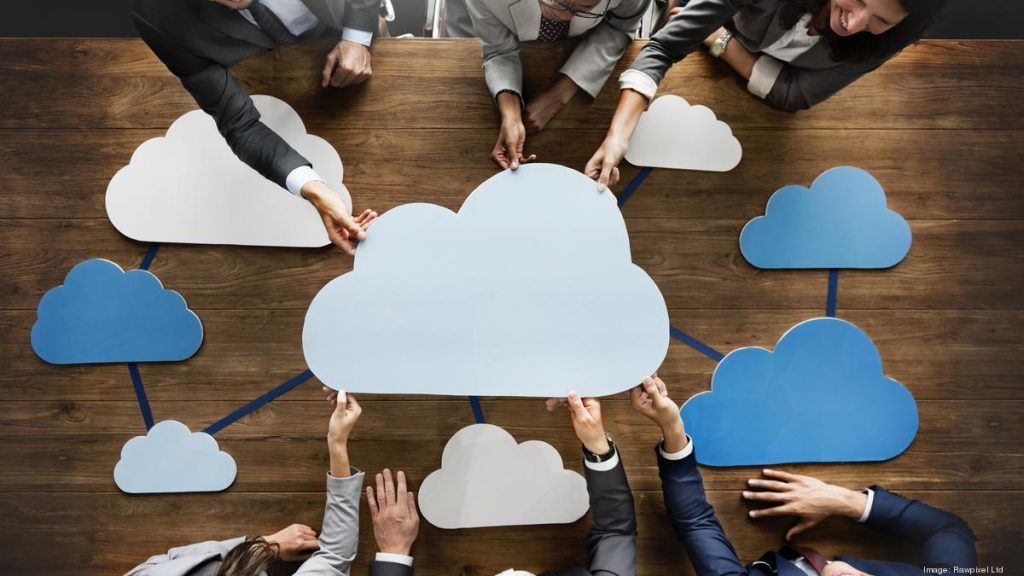 Moving to the cloud is the need of the hour and is no longer a choice for organizations. With cloud collaboration, teams can now work together in real-time even when they're located in different cities. That's because it provides an accessible, affordable, and scalable toolset for employees to interact, communicate, and collaborate with each other.
And while there are many benefits of cloud collaboration, we believe that it's only possible to leverage its true potential when you've got the right tools by your side. But before we get to that, let's understand a bit more about cloud collaboration.
What is Cloud Collaboration?
Cloud collaboration is a way for employees to work together and collaborate on documents & other files that are stored off-premises or outside the firewall of a company. So, when a user creates or uploads a file online and shares access with other individuals, after which they work on it together. That's called cloud collaboration. Its idea is to enable employees to share, edit, and view documents in real-time. This feature is not just limited to ordinary tasks but plays a crucial role in all enterprises that need multi-level approvals and quick ways to collaborate.
Must Read: The 5 Keys to Unlock your Cloud Journey
What are the Benefits of Cloud Collaboration?
Streamlined Workflow
Cloud collaboration definitely makes teamwork faster and efficient. It's idle for flexible work schedules and can easily be shared between collaborators with different working hours or those working in different time zones. The level of improvisation in productivity is huge with the use of cloud collaboration services. It cuts down the time that's otherwise spent on waiting for information and decisions.
Improved Participation
With the availability of cloud collaboration, employees with access to projects can participate as equals from anywhere, at any time. All team members get an equal number of opportunities which ultimately help in completing tasks with enthusiasm and smart work. That's not it. You can also use real-time annotation, group chat, and instant messaging functions to ensure the timely completion of projects.
Reduced Investment
Yes, cloud computing helps you access options like 'only pay for the services you use'. So, unlike the generations before us, cloud collaboration cuts down a big percentage of the expense that was earlier spent on deploying local systems. Now, you can scale the use of the cloud as and when necessary and never need to pay an extra penny for services that aren't required.
Did you know organizations are spending close to 30% of their total allocated IT budget on cloud computing?
Insight: Solutions to Cut Out Complexities of Multi-Cloud Management
Benefits of Cloud Collaboration that go without saying
Accessibility
As also mentioned in a few points above, accessibility is something that forms the core of cloud collaboration. Without that, it wouldn't make sense for it to be so popular! Cloud solutions allow users to store large files and shared them with ease, from anywhere, at any time. We know that video and audio files are increasingly being used in businesses, yet most email servers never seem to handle document sizes larger than a few megabytes. This causes a delay in submissions and thus leads to disrupted workflow. But with cloud collaboration, this is not a task anymore. In fact, it also allows files to automatically back up and can be retrieved in case of uncertain disruptions/disasters.
Real-Time Updates
Communicating with employees working in different shifts and time zones was always known to be tough and unproductive. But, that's not the case since the adoption of cloud collaboration. Now, teams no longer need to call or present themselves physically. They can literally be anywhere in the world and it still won't hamper your organization's productivity. With features like version history, employees can easily track updated edits and changes to their work in real-time.
That said, the additional tools to message instantly, tag users in comments, etc make it even simpler to convey important messages.
Transparency
It's all out in the open. No, not open like outside the organization, just within! All employees get to view the contribution of all team members. This helps in building trust between managers and employees. It's fascinating, isn't it? After COVID-19, collaboration at work has become so much more transparent. All team members have the opportunity to raise ideas, questions, or problems and you can all work together to bring a solution that's not been heard of before.
People Also Search For:
– What is Cloud Migration?
– What is Multicloud?
– What is Edge Computing?
– What is Cloud Cryptography?
For more articles like "What is Cloud Collaboration and What are its Benefits?", follow us on Facebook, Twitter, and LinkedIn.