The adoption of cloud computing in healthcare goes far beyond just storing data on cloud architecture. These days, healthcare providers leverage the cloud to gain efficiencies, optimize workflows, lower the costs associated with healthcare delivery and offer personalization in care plans to improve outcomes.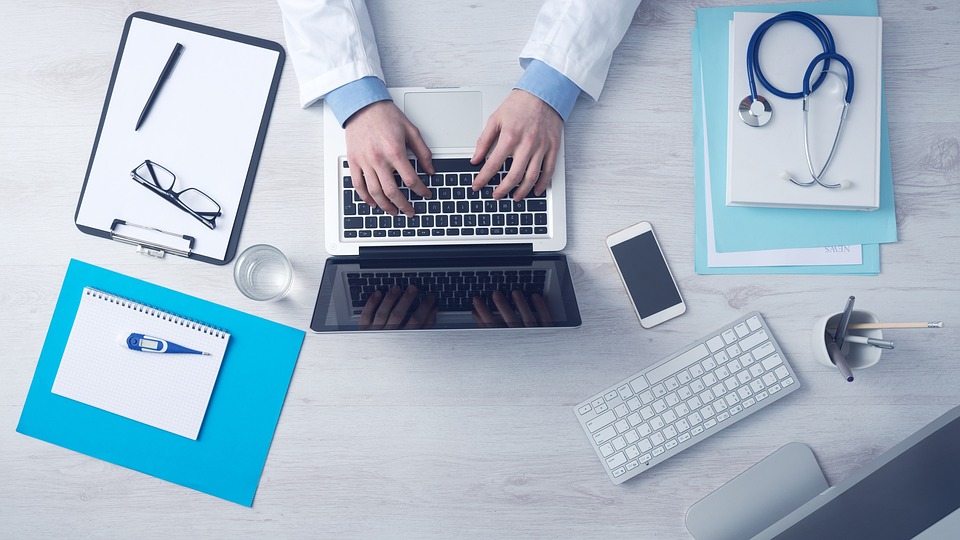 Talking about business, cloud computing has proven beneficial in cutting down operational expenses while simultaneously allowing healthcare providers to deliver high-quality, personalized care. This technology gives healthcare providers easy access to the patient data collated from numerous sources, share it with important stakeholders, and give out timely prescriptions and treatment protocols.
Must Read: 5 Benefits of Cloud Computing in the Healthcare Industry
The cloud also diminishes the distance between specialists, allowing them to review cases and give their opinions irrespective of the geographical limitations. That said, over the years, cloud services have rapidly spread around the healthcare sector all across the world. This brings us to discuss the 2021 global healthcare digital transformation survey that examined the pervasiveness of cloud in health services.
93% of healthcare organizations already have a digital transformation strategy or are in the process of creating one.
According to the survey conducted by Ravin Research Company, it was found that 93% of global healthcare organizations have already adopted or are in the process of adopting a digital transformation strategy, with a healthy 78% already deploying cloud computing in operations, while another 20% intending to spend on its deployment.
Another thing to note here is that digital transformations in healthcare seemed unhurried during pre-pandemic times. It was the global pandemic that forced acceleration because the demand for online healthcare increased potentially, pushing wider adoption and deployment of digitalized services such as remote patient care and monitoring.

Interesting Read: India's Technology Outsourcing Industry Witnesses an 85% Dip in Carbon Emissions
The top three areas where healthcare organizations are currently investing to improve the patient care experience are:
(i) 75% Telemedicine, up from 42% in 2019
(ii) 64% EHR Interoperability, up from 43% in 2019
(iii) 56% Patient portals or another digital messaging system, up from 50% in 2019

According to Marketsandmarkets Research, the market for healthcare cloud computing is expected to grow from USD 28.1 billion in 2020 to USD 64.7 billion by 2025, at a CAGR of 18.1%.
How organizations are digitally engaging patients on their healthcare journeys:
(i) 63% of patients can make appointments through the organization's portal
(ii) 61% of patients can view bills and pay online
(iii) 57% of healthcare organizations have a patient portal
(iv) 34% of patients can use the portal to access their medical records
(v) 33% of healthcare organizations can securely communicate with patients through their portal

Conclusion: A truly omnichannel patient journey, borderless patient care, and automated revenue cycles are just some of the possibilities on healthcare's horizon. It's critical for healthcare organizations to not only adopt technology but also understand how to leverage it in order to move the needle on their overarching goals and bringing to life the services and capabilities that were once only possible in science fiction.

Cloud computing still has a long way to go in the healthcare sector. Its combination with rapidly evolving technologies like Big Data Analytics, Artificial Intelligence, and the internet of medical things improves efficiencies and opens up multiple avenues of streamlining healthcare delivery. It increases resource availability, boosts interoperability while lowering costs. With so many benefits and planning in place to overcome the barriers, there is no reason to not go the cloud way! Instead, it's time to seize digital opportunities to enhance care and maximize growth potential.
Recommended Read: The 5 Best Practices to Move Ahead with Hybrid Cloud Computing
For more articles like "How Cloud Computing in Healthcare Is Successfully Growing", follow us on Facebook, Twitter, and LinkedIn.