Over the past years, the adoption of cloud technology has been increasing at a fast pace. And considering factors like scalability and storage, there is no doubt that the healthcare industry is increasingly leveraging cloud technology for its amazing features like convenient collaboration, reachability, security, and efficiency, etc… It has also been predicted by Global Market Insights that the Healthcare Cloud Computing market will be worth $55 billion by 2025.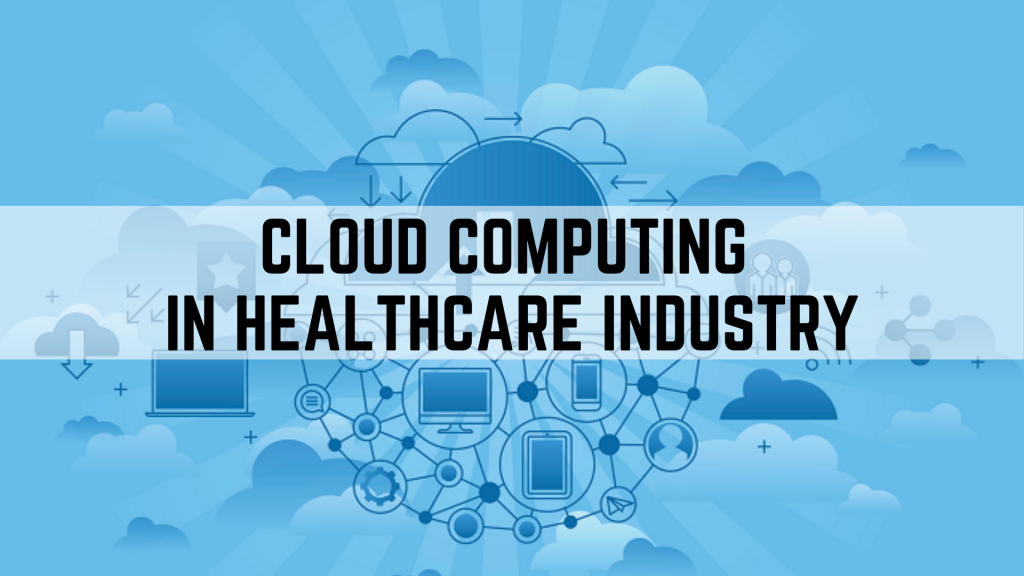 With obstacles like operational expenses, infrastructure costs, security concerns, and government compliances, to real-time data sharing, hassle-free communication, 24*7 access, and instant backup needs, the healthcare domain is struggling to overcome quite a lot. And since the cloud is aligned with HIPAA compliances and provides personalized and remote patient care, the benefits of cloud computing in healthcare have increased in manifolds.
The 5 Cloud Computing Benefits for the Healthcare Industry
So, without further ado, let's take a look at the 5 most prominent benefits of cloud computing in the healthcare industry.
Collaboration
In the healthcare industry, the collaboration between doctors, departments, and institutions have become essential for treatment. The cloud plays a major role here. It lets medical providers transfer data via cloud computing servers which encourages cooperation for better outcomes of treatments. Cloud computing has made the process of sharing data easy and simple.
With the cloud, it has become easier for the healthcare industry to remotely access medical reports and records anytime, anywhere. A healthcare provider today can also leverage the cloud by facilitating remote conferencing and quick updates on patient developments.
Security
As healthcare information is meant to stay highly confidential, data can be shared among all the relevant healthcare stakeholders securely, that too in real-time. It helps in securing data in order to avoid data breaches. The cloud network ensures the safety of healthcare data with its security tools that are functioned to inform you about all suspicious activities and attempts to tamper with information.
Lower Cost
Did you know, the Cloud holds an enormous amount of information at a very minimal cost? Yes! That's true! The model of payment of cloud computing works on a pay-as-you-go/subscription basis. This highlights the fact that you only pay for the services you avail of.
With the introduction of the cloud, hospitals and healthcare providers are now free from the need to purchase hardware and software.
Time and Speed
The cloud aims to find an unmatched speed and faster access to information. Its tools also update and upgrade features at a commendable pace with absolutely minimal intervention. You also can get real-time updates which is quite the demand in the healthcare industry now.
Scalability and Flexibility
Healthcare organizations have always operated in a dynamic environment. This is why it has been using cloud technologies to facilitate electronic medical records, mobile apps, patient portals, devices with IoT, and big data analytics. It provides hassle-free scalability and flexibility, which aims to ultimately improve decision-making.
With the real-time availability of data, healthcare providers now need to scale data storage and their network requirements as per service demands. This is again where cloud technology can help increase or decrease storage needs as per the need of healthcare professionals.
For more updates, follow us on Facebook, Twitter, and LinkedIn.