With the COVID-19 induced lockdowns in several parts of the world, including India, demand for online shopping has increased all over the world. This has triggered the companies in manufacturing, food & beverage, and logistics to invest more in the automation of supply chains.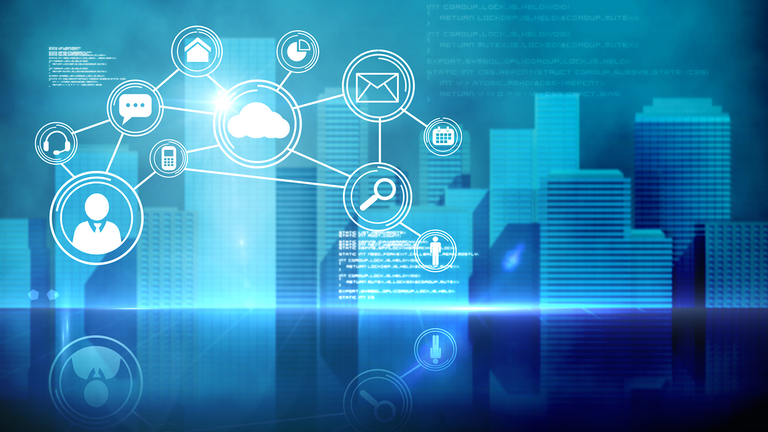 Fuelled by the pandemic in 2020, consumers were reported to have increased online purchases by 28% globally. This also led to a 60% increase in the trend for buying online and picking up from stores, also called 'Click and Collect'. Trends like these are driving companies to streamline their supply chains through automation. More companies want to provide consumers with an intense speed and accuracy of order processing and delivery.
COVID-19 is expected to be driving the market in the years ahead. It has already increased the demand for SCM software in a majority of companies that want to remain responsive to the changing needs of consumers throughout the volatility. According to a study by Honeywell in July 2020, 48% of respondents in the study confirmed that their companies were already looking to invest in warehouse execution software, etc. which means a larger demand for SCM software.
But, a major cause of concern is the high costs that are associated with the implementation and maintenance of SCM solutions and the increase in security & privacy concerns. It is also probably one of the reasons that seem to hamper the growth of the market. With Supplymint, you've got this sorted out. So, without further ado, let's see what are the top opportunities in the digital supply chain market in 2021.
The supply chain management (SCM) software market is segmented into various components – solution types, user types, and industry verticals. With each component, the market is further bifurcated into solutions and services.
By Product
In the current scenario, there is an upsurge in demand for Transportation Management Systems (TMS), Warehouse Management Systems (WMS), Supply Chain Planning Software, Procurement Software, Manufacturing Execution Systems, and the Integration of BlockChain Technology in SCM software. This is what is expected to drive the growth of the SCM market in the upcoming years.
By Industry
Factors like the surge in need for improved supply chain visibility, the development of industrial-grade digital technology, increase in the inclination towards cloud-based supply chain management software, the adoption of SCM software in healthcare & pharmaceutical companies, consumer goods, manufacturing, food & beverages, and transportation & logistics, and rise in need of demand management solutions, are expected to fuel the market growth in the upcoming years.
By User Type
The rise in demand for SCM solutions in every industry has given rise to numerous products which have further led to customized solutions for different enterprises, whether small, medium, or large. A unique solution for different user types is now becoming one of the key aspects to driving growth in the SCM market.
An efficient Supply chain management (SCM) software facilitates all supply chain activities. It is used in transactions and helps in maintaining healthy supplier relationships and business processes. It also provides accurate information and an end-to-end view of all supply chain processes. SCM software helps enterprises in making efficient business decisions by integrating organizations and supply chains together into a single system and helping end-users manage warehousing, purchasing, marketing, sales, shipping, and other processes of the supply chain.
For more updates on digital supply chain market trends, follow us on Facebook, Twitter, and LinkedIn.