Adding to the mounting reasons for supply chain disruptions in 2021, the latest hiccup threatens to prolong the pain till the end of this year, maybe even upsetting festive shopping. This hiccup in the supply chain began with delays caused in Yantian where operations were partially shut down in June to control coronavirus cases. This shrunk the little spare capacity that existed in an industry that moves over $4 trillion worth of goods across the global economy each year.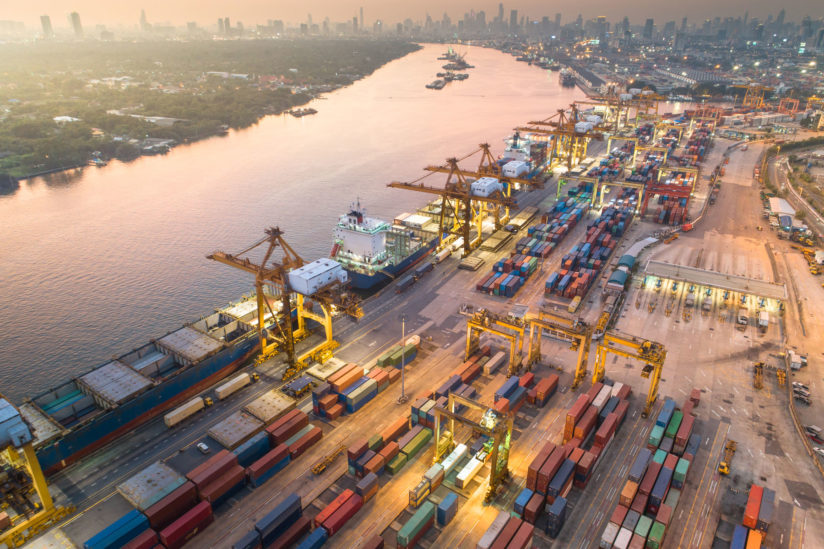 According to Steve Saxon, a McKinsey & Co. partner in Shenzhen, China, this latest disruption in supply chains is the worst in terms of the supply-constraint hits. He further added that it could take a month before Yantian is fully operational again and this has led to a domino effect on other ports, meaning container shipping rates could stay high and delivery times could get stretched out even more. This comes at a time when retailers like to stuff warehouses with year-end Festive items.
Must Read: The Severe Repercussions of the Yantian Port Delays
That said, he further added that importers are panicking and trying to lay their hands on whatever capacity they can get now as they are already worried if they will be able to ship capacity in August and September or not. So, here are some of the top signals to watch out for:
Port Congestion
Ships that are waiting to offload are parked outside ports from Singapore to Savannah, Georgia, and big European gateways for trade like Hamburg, Liverpool, and Rotterdam are dealing with bottlenecks and delays, too! Dozens of ships are queued up around Yantian and, by one estimate, over 4,00,000 20-foot containers were brought to a standstill.
According to Alan Murphy, CEO of Sea-Intelligence, "There are literally hundreds of thousands of containers piling up in South China, while the other ports are already stressed to the max, and we have an acute shortage of both vessel space and empty containers, so the South China port situation is rapidly becoming a massive systemic disruption."
Container Rates
A notice from Germany's Hapag-Lloyd AG this month offers said that starting July 18, the company will place a "peak-season surcharge" of $2,000 for each 40-foot container from East Asia to the U.S. and Canada. That's right, the extra fee in itself is higher than the full rate for a container shipped on transpacific routes in 2019.
The problem here is that there still aren't enough steel boxes to meet the demand on the most sought-after routes, especially from Asia to the U.S. With Europe's reopenings gathering pace, the strains may even magnify. As suggested by Steve Saxon, "Europe is by no means immune to the capacity problems. He said that while shipping lines have deployed all their resources and have ordered hundreds of thousands of new containers, those are coming online only slowly and won't ease the current capacity crunch very much if ports can't handle the extra volume.
Interesting Read: Women Comprise 41% of the Global Supply Chain Workforce
Freight Expenditure
Coming from Craig Fuller, CEO of FreightWaves, imports account for as much as one-fifth of trucking volumes. "When you see this massive amount of imports hit the freight market, it creates an enormous amount of strain in terms of trucking capacity or trucking demand." That said, it is a well known fact that there aren't enough drivers in many countries, and shortages of equipment like chassis to haul containers are particularly acute around ports.
Low Inventories
Some economists have theorized that as countries reopen and travel restrictions are being lifted, consumers will likely reduce online purchasing and head off on vacations, easing the crunch in the global trade of physical goods. But the pandemic is rewriting old theories which is resulting in corporate casualties due to expectations of the just-in-time inventory model. The fact is that this strategy is only justified if there's a cheap and reliable shipping on command. The inventory-to-sales ratios are near to historic lows and that's largely because supply can't keep pace with demand.
Conclusion: With all findings pointing towards one direction, supply shortages, it is clear that consumers will witness an early festive buying season in order to keep up with the delivery of orders in time.
Recommended Read: Why Should Sustainable Supply Chains Be a Priority?
For more articles like "How Supply Chain Prepone Festive Shopping in 2021", follow us on Facebook, Twitter, and LinkedIn.