On 2nd June 2021, it was discovered that there is an ongoing congestion issue at the Yantian International Container Terminal (YICT) in Shenzhen, China. Reports indicated that the yard density was likely to remain high for quite a while.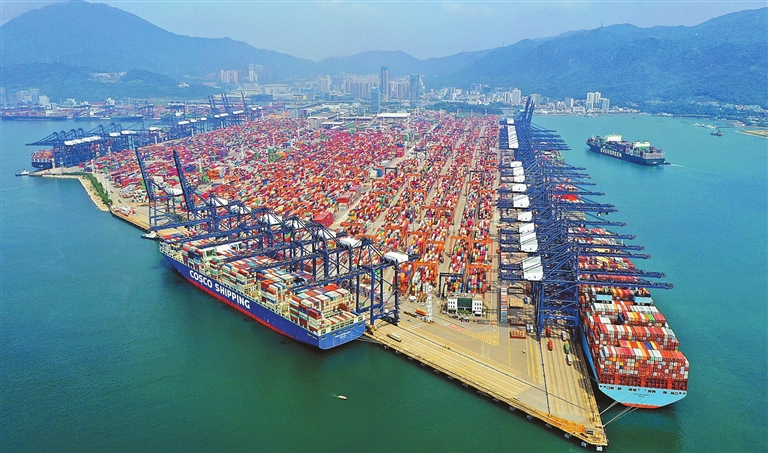 The reason behind this supply chain delay at the Yantian Port is the rise in the number of COVID-19 cases that emerged at the port between 23rd May and 1st June. That is what led to the implementation of health and safety measures by the local authorities which then derived an adverse impact on the overall operation productivity at the Yantian International Container Terminals.
Must Read: The Deadly Repercussions of the Suez Canal Blockage
According to industry experts, this disruption in the global container shipping industry shows no sign of being resolved quickly and could lead to shortages in the run-up till Christmas. And as shippers face this storm, it's not hard to say that the Logistics industry has entered "an era of unprecedented disruptions". The port is crippling by acute congestion as the discomfort faced by China's Yantian Port spreads to others like Shekou and Nansha ports.
The Covid-19 situation has resulted in tighter controls in the Guangdong province as mass testing in the regional capital, Guangzhou reveals more cases of the Delta variant, causing serious delays in South China ports which are normally highly efficient. Now, the delays to Chinese exports, which have escalated to over 16 days is threatening a significant impact which is predicted to be worse than the Suez Canal blockage back in March this year.
Interesting Read: The Influence of COVID-19 on Supply Chain Planning Transformation
The Repercussions
In a customer advisory, Maersk said, "The situation continues to deteriorate as more positive Covid cases have been confirmed in Shenzhen where Yantian port and Shekou port are located and in Guangzhou where Nansha port is located."
The company further added that the Yantian International Container Terminal (YICT) yard density remained elevated with disinfection. That said, they also assured that quarantine measures were continuously being implemented by local authorities to prevent the spread of Covid-19.
According to Alex Hersham, CEO and Co-founder of Zencargo, the knock-on effect from Yantian, which had been operating at just 20% of normal productivity due to an outbreak of positive Covid-19 cases, will acutely be felt in the coming weeks by retailers and consumers.
As a result of the delays and congestion, lines are either omitting or diverting calls at Yantian and other South China Ports.
Recommended Read: How to Up your Supply Chain Game by the End of 2021
For more articles like "The Repercussions of the Yantian Port Delays", follow us on Facebook, Twitter, and LinkedIn.