The term 'supply chain management' is often understood as the process that comprises delivering a product from raw material procurement all the way up to consumer consumption. That's right, traditional supply chain management includes processes like supply planning, product planning, demand planning, sales planning, and operations planning.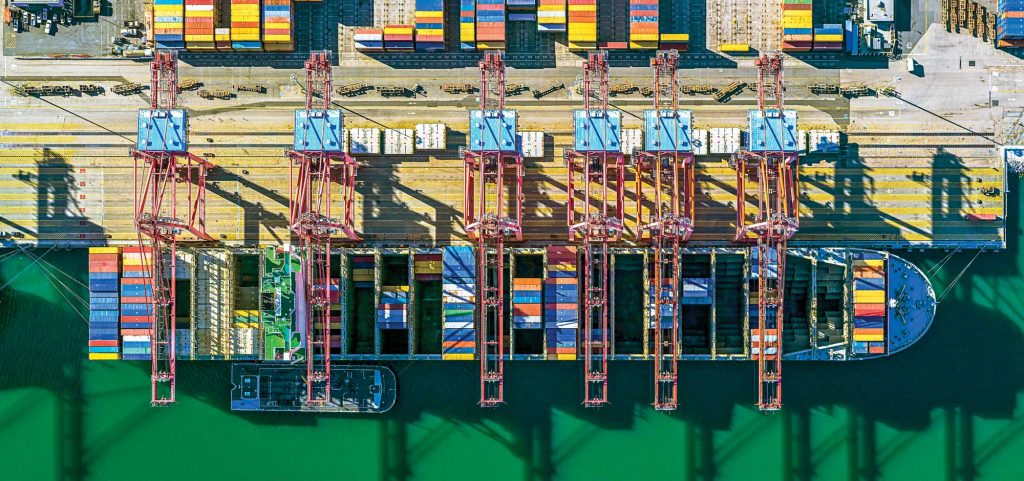 The modern reality today is that these processes of supply chain planning and operations are carried out with the help of a number of people, processes, technology, and information that require to be connected all throughout the complex network of entities and resources to function smoothly and to ensure efficiency.
The Ideology Behind Including Technology in Supply Chains
For several years, we've used the term 'Complex' to define supply chain management. This is because, with several processes in the supply chain, the operations under each process are also humongous without which problems like a lack of visibility, lack of agility in business, high costs, unsatisfactory customer experiences, etc are sure to rise.
To overcome such challenges, technology (Supplymint) was introduced. The aim for the introduction of technology here was to simplify the complex processes of supply chain management but it wasn't until recently that this technology was embraced.
Must Read: How India Can Help Change Global Supply Chains
The Turning Point
Having hundreds and thousands of people working in the supply chain management process of all major industries, a disruption like the pandemic called for norms like 'social distancing'. This resulted in adding chaos and disorder throughout the complex value chain, further leading businesses to invent unique strategies to survive in the post-pandemic world. This is when technologies became a significant part of supply chain management because that is the only way for businesses to actually improvise constantly to withstand the test of time and COVID-like disruptions.
Now, let's talk about how to reshape traditional supply chain management processes with technology to yield the best results.
Structure
For any organization that is looking for a supply chain management system, it is of utmost importance to first structurize all the processes of the supply chain that you'll need technology for. Using a system for digitally planning demand, procuring, collaborating with vendors, tracking shipments, planning inventory, cataloging, invoicing, etc are all foundations for structuring. So, pick your choice and even if you want to implement technology for all these processes, all you need to do is get in touch with Supplymint.
Interesting Read: The Future of Supply Chain Technology
Automation
Technology has indisputably revolutionized the way businesses function today. Especially post the pandemic, the adoption of technology has only accelerated, making automation an integral requirement to facilitate proficient and well-organized supply chains. Companies must begin investing in technologies that pave way for automation in supply chains as it helps in optimizing each process, ensures efficiency of cost and productivity, and is certainly future-proof.
Transparency
One of the key reasons to adopt technology in the first place was to bring transparency in supply chain operations because that is one thing that created a gap in the order fulfillment process. This is why you must aim to adopt a data-driven approach that creates transparency and traceability. This will drive ownership, better objectives and key results, and KPI's for performance management.
Conclusion: To up your supply chain game with technology, the 3 most crucial factors are structure, automation, and transparency. The results of having these 3 lined up
Recommended Read: How V-Mart Reshaped its Manual Demand and Inventory Planning with Supplymint's Automated Solution
For more articles like "How to Up your Supply Chain Game by the End of 2021", follow us on Facebook, Twitter, and LinkedIn.