Emerging and maturing supply chain technologies like Artificial Intelligence, the Internet of Things, Machine Learning, and others have brought attention to how supply chains impact businesses in improving operational efficiency. It is also considered a major source of competitive advantage.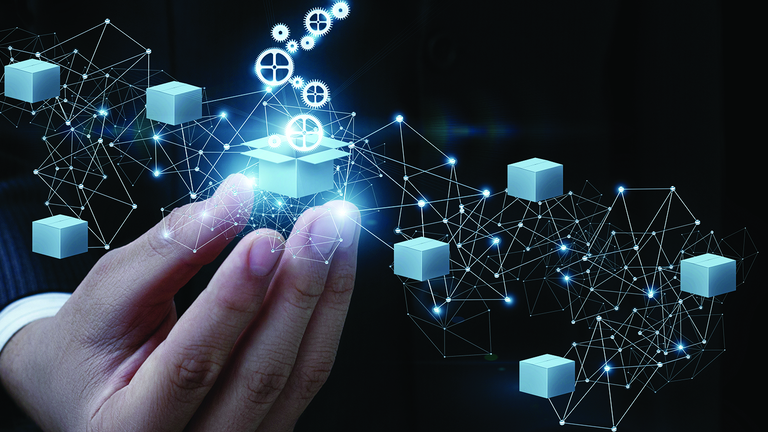 According to a Survey by Gartner in 2019 (before the pandemic), it was found that digitization is a core strategy and a focal point for most supply chain organizations. That said, the supply chain industry has been witnessing a paradigm shift over the recent years with which it is now considered an integral part of the overall business strategies. And not to forget, the pandemic has only increased the pace with which supply chain organizations are moving towards digitization.
Must Read: Why is it Necessary to Modernize Supply Chain in the Fashion Industry?
Taking notes from Gartner's 2021 predictions, 'The next 3 to 5 years will usher in not only an increase in the adoption of digital supply chain technologies but also new, more IT-focused roles that supply chain leaders must integrate.' Here are the other 3 predictions by Gartner for the future of supply chain technologies:
– By 2023, 50% of global product-centric enterprises will have invested in real-time transportation visibility platforms.
– By 2025, more than 50% of supply chain organizations will have a technology leadership role reporting directly to the chief supply chain officer.
– Through 2024, 50% of supply chain organizations will invest in applications that support artificial intelligence and advanced analytics capabilities.
You Might Also Like: Real-Time Data is the Key for Stronger Supply Chains in 2021
The Present Scenario of the Supply Chain Industry
With technology and automation making their way into the supply chain industry and disrupting the status quo, all the processes of the supply chain have simplified and streamlined. That said, the retail industry is one of the earliest adopters of these technological advancements. Here's how the transformation of technologies looks like today:
Automation
Automation in the supply chain has been a crucial objective for a lot of retail giants. Over the years many companies like V-Mart, Skechers, Style Bazaar, Megashop, and others have brought attention to automation and use Supplymint to transform their traditional supply chain activities. This has resulted in optimizing their existing workflows and has allowed humans to be employed for more meaningful tasks in their organizations. Not only does this mean attaining automation but also revenue growth and reduced costs. The transformational journeys have begun and the face of traditional supply chain activities is changing with the use of Supplymint.
Also Read: 5 Top Priorities for Retail Supply Chains
Real-Time Transportation Visibility
The traditional ways of tracking shipments have now been replaced with Supplymint's real-time order tracking solution called 'DigiVend'. This unique solution allows all key supply chain players (retailers, wholesalers, and vendors) to track the status of all orders right from their creation up till their goods receive confirmation. That said, all the key players are also notified about each activity of the orders in actual time.
Advanced Analytics
The fact is that for several years, supply chain leaders were unable to generate precise high-value reports and analytics. But, as we said, times have changed. Supplymint has brought solutions for end-to-end distribution management with analytics as a key feature for all activities throughout the supply chain. The transformation is such that earlier retailers employed people to consolidate data in specific manners whereas now all they need to do is apply filters to search for what they're looking for. Reports that took days to be analyzed are now ready within just a few seconds.
Interesting Read: The Influence of COVID-19 on Supply Chain Planning Transformation
So what does it take to be a 21st century supply chain organization amidst these changes?
The only simple answer to this question is if your organization is future-ready (agile and ready to transform) then you're on the right track and can conveniently focus on the bigger picture of your business, i.e, better customer experiences. Along with that, you get to operate in an ever-changing digital world with agility and can make profits as high as you desire. But remember, the only things to focus on in a solution for digital supply chains are being purpose-built and built to last because that is what can truly help you in becoming customer-centric, demand-driven, and automated.
Conclusion: Today, continuous evolution is the norm. Whether facing innovation of technology and digital disruptors, changes in workforce skillsets or the transformation of operating models, supply chain executives can be certain of one thing and that is – 'The ways of the past will not make you a leader in the future.'
Recommended Read: Supply Chain Management from Recovery to Resilience
For more articles like "The Future of Supply Chain Technology", follow us on Facebook, Twitter, and LinkedIn.