It's true that governments around the world carried a broad range of strict social controls to slow the spread of the covid-19 pandemic. But, just as these measures helped to save lives, they also led to drastic declines in the global economic output and constrained the international trade volumes.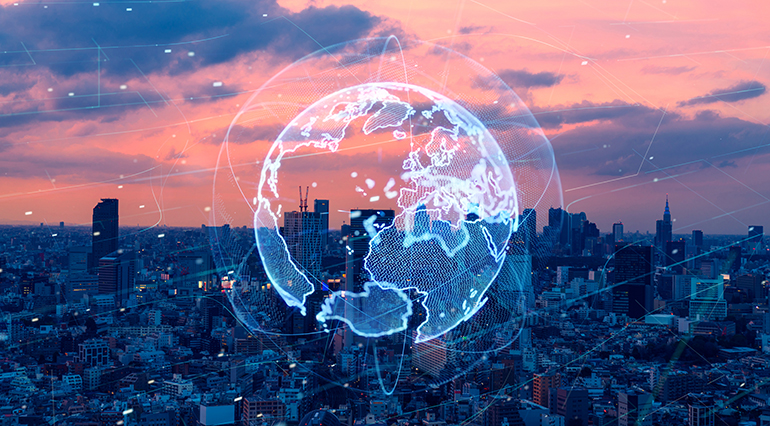 Now, for a fact, we know that global value chains are important for driving increased manufacturing capabilities and boosting investment and employment in order to support economic growth and improve standards of living. We also know that each part of a supply chain is interconnected with the other. So, if activities in one part of the supply chain are impacted, the contagion spreads across the supply chain with ripple effects observed across global economies. The pandemic was almost like proof of that.
Interesting Read: Real-time data is the key for stronger supply chains in 2021
These are some reasons that have led us to raise awareness about risk management arising from the shifting of production facilities and the need to unravel some degree of economic interdependence. It has brought us to bring attention to the shift of supply chains from globalization to regionalization. Because a keen understanding of how the changes of the pandemic unfold will help businesses manage risk efficiently and will allow manufacturers to expand their global market presence. So, here are some key factors that help us determine the structure of future value chains:
• Changing Demand Patterns
• Trade Policy Uncertainties
• Shifts in Production Facilities
COVID-19 has resulted in sharply contracting global trade. And as much as the world economic outlook is appearing uncertain, every country is struggling against headwinds on both the supply and demand sides of the market. They're also recovering at a staggering pace.
Supply chains over the past 3 decades have become increasingly global. This change was driven by an increase in the demand for tradable goods and services. Tradability is determined by the extent to which items can be produced slightly higher in quantity from the market where they are anticipated to be consumed. The main factors in tradability are transportation costs and the perishable nature of products. For goods with high value relative to their size and shipping cost, it makes sense to manufacture them in a low-cost region and ship them. So, a steady decline in these costs, coupled with improved efficiency in international transportation, encouraged companies to shift to a global sourcing model, enabling them to leverage the benefits of lower costs for labor, materials, and land. But this was interrupted during times of COVID-19.
Insightful Read: What is the Importance of Supply Chain Security Risk Management?
In the short term, the pandemic forced countries into lockdowns as they strived to lower domestic transmission rates. This, in turn, caused a slowdown in economic activity, a rise in unemployment, and a fall in consumption levels. Coupling with a slump in imports & exports, many economies naturally slid into deep recessions. And over the long term, the epidemic left deep scars on global economies, though a transformative impact is foreseen. One of the reasons for this is also because labor productivity fell and economic growth dropped below its potential, leaving an unrecoverable gap in output.
Now, businesses will need to be more flexible and agile in responding to future challenges, because time is moving. With a protracted slowdown in international trade pushing some countries to reconsider the relative dependence of their economies on internal factors, controlling potential losses by spreading the risks that arise from distributed production facilities is becoming an important point of consideration. These are the factors that will play a pivotal role in shaping future global value chains.
Most countries are looking for distribution channels for goods that are closer to production sites. This is why corporations are attempting to unpick some of the complications, while also trying to shorten the distance between production sites and their home country. They are aiming to set up production bases across offshore sites to reduce the risk of losses in the event of another crisis.
Conclusion: The pandemic has adversely affected the global value chains of a majority of countries. The consequences of such a catastrophe are likely to have long-term implications with unprecedented economic turmoil expected to act as a catalyst in impacting changing demand patterns, trade policy uncertainties, or shifts in production facilities. How these factors take shape will determine how future value chains evolve from globalization to regionalization. And going forward, we are likely to witness restructuring of value chains, making them shorter, increasingly diversified, and more regionalized.
Recommended Read: 65% of Product Companies and Retailers to Change Supply Chain Strategies
For more articles like "Supply Chains Moving from Globalization to Regionalisation", follow us on Facebook, Twitter, and LinkedIn.