We're all aware of how the trade conflicts affect companies from all across the world. But Samsung has chosen to take action. In order to immune itself, Samsung Electronics is now developing a network of chip equipment and materials suppliers inside South Korea through investments in at least nine companies.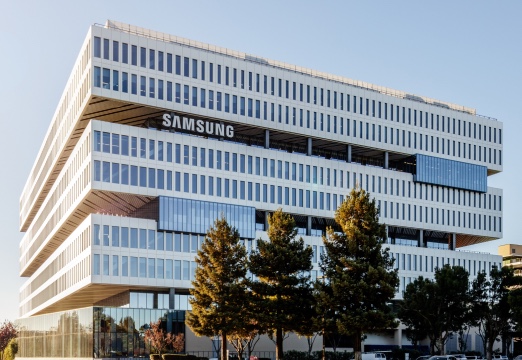 The Quick Overview
Since the summer of 2020, Samsung has invested a total of $238 million in 9 midsize companies which builds a streak of investment in marked contrast with the relatively fewer number of investments by Samsung with suppliers before July 2020. Samsung has taken small stakes of less than 10% in each of those companies, mostly through private placements of new shares and continues to support them technically.
Must Read: How to Manage Supply Chains During Festive Seasons?
Samsung's Path to Localization
The company's investment spree began with Soulbrain, a provider of hydrogen fluoride used in chip production with 24.9 billion in July 2020 and KCTech, a developer of wafer-polishing systems with 20.7 billion in November 2020.
Next, in March 2021, Samsung took stakes worth 43 billion in Fine Semitech, a company that makes protective materials for photomasks and invested another 21 billion in DNF, an etching materials company. That said, it's clear that Samsung intends to collaborate with these companies to pursue its ever greater miniaturization in an effort to produce chips with circuit lines as thin as possible.
"By strengthening our ties with a wide array of companies, we aim to make our semiconductor business more competitive." – Samsung
Interesting Read: How Important is Prioritizing Customers in a Supply Chain?
The Future of the Chip-Making Industry
As a matter of fact, chip-related suppliers in South Korea are already expanding. You also probably didn't know that out of the 14 suppliers chosen by eBest Investment and Securities as the particularly benefiting suppliers from Seoul's made-in-South-Korea policy, 13 of them, with year-earlier data available posted an accumulated revenue growth of 39% for the first half of this year, outperforming 17% for all South Korean companies. Yes, that's huge!
It's evident that the South Korean manufacturers have overtaken Japanese peers as leaders in memory chips and LCD screens but suppliers are still in the development stage when it comes to equipment and materials that require complex technologies and years of R&D. This has a division of labor to develop where manufacturers have long depended on suppliers from abroad.
Samsung's effort to build a domestic supply chain for chip equipment and materials won't happen overnight. But the sheer size of the company makes its moves significant and not just domestically but also internationally.
Recommended Read: Is There No Quick Fix for Supply Chain Crisis?
For more articles like "Samsung Chooses Not to Rely on Overseas Production", follow us on Facebook, Twitter, and LinkedIn.