Web Development is quite a necessity for most companies today. It has certainly grabbed a lot attention but the question that remains is why has it gained such a massive audience in the last decade?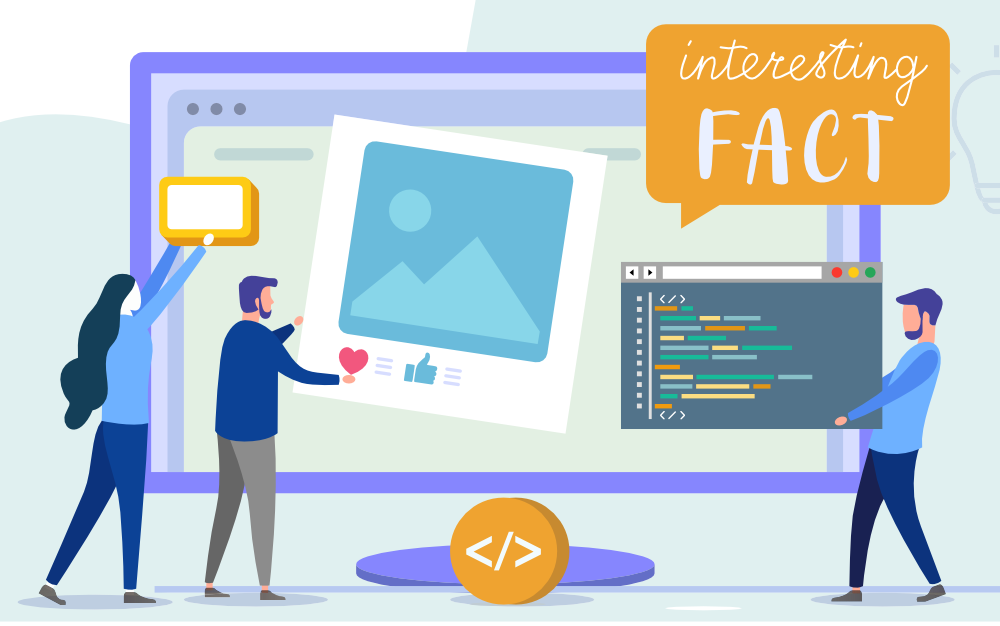 Well, the simple answer to that would be: Web development is the basic building brick that maintains the hold of your websites. It's the crux of making a website look great, responsive, smooth, and well-performed to give your audience a seamless experience. That's right. The fact is that web development is a highly demandable technology, mainly due to its high payscale worldwide.
Must Read: What is Digital Integration and Why is it Important?
As for another fact, web development is classified into two major sections: Front-end and Back-end. The front-end deals with what the user is going to see on your website whereas the back-end deals with all the server related concerns. But that's probably something you already knew. So, let's dive deeper into some interesting facts about web development:
1. A good website could take anywhere between $500 to $5000 in the making
The price of creating a website is decided on the basis of number of hours that are needed to complete the website and the amount of manpower that will be utilized for the same. Not to forget, there are other things too, like making sure that the site is ready for the search engines and its content is accessible on all browsers.
2. The codes from your website play a role in appealing to search engines
The point of creating a website has no point unless there are people who see it and for that, coding by web development professionals becomes important.
3. You've got to renovate your website every two years
We are all aware that technology is constantly changing at a high pace and web developers try hard to keep up with that. With web browsers and devices changing constantly, you need to come up with changes at the same pace.
Interesting Read: Global Cloud Computing Market to Reach $1251 Billion by 2028
4. First impression is the last impression
As a developer, it's certain to know that it only takes less than a second for a user to make an opinion about an organization by the initial experience through their web page. This is why first impressions matter the most and must be the best with an adequate background theme, fonts, icon designs, color combinations, animations (if required), the layout, and maintaining the sections of a page in a well-designed manner.
5. Templates can also be restrictions
A lot of people consider website templates to be the easy way out. With the help of pre-packaged website templates, these days anyone can create a website without even knowing anything about coding. Unfortunately enough, if companies rely too heavily on these they can become less credible because these templates have excessive design elements and some bloated coding as well. There is not much else that you can do with these templates as that would look like patchwork.
Recommended Read: How Edge Computing Makes Way for Digital Transformation
For more articles like "Facts About Web Development You Must Know", follow us on Facebook, Twitter, and LinkedIn.