It's becoming easy to perceive that with COVID-19 spreading all across the globe, the world has become far more volatile, complex and uncertain. Today, the systems that we rely on to keep businesses, governments, our society, and everything else on track are primarily digital and dangerously interconnected. These are some of the few concerns that bring us to introducing tips to build digital resilience.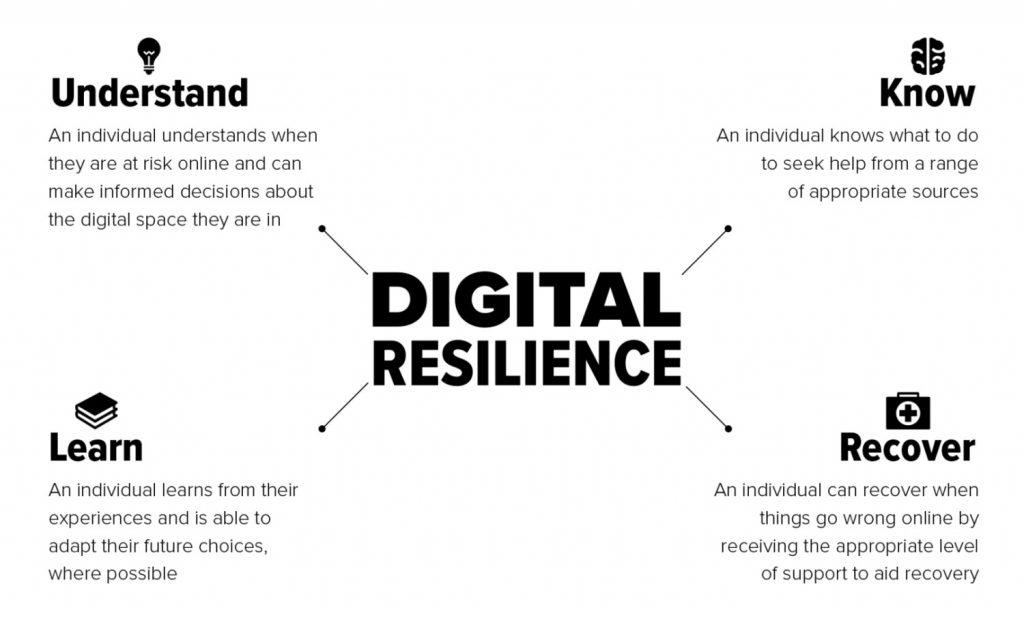 It's true that most digital technologies make simple and rather amusing solutions but many of them can be susceptible to failure in the hour of need, especially if the assumptions at the time of its implementation don't consider reality. This is the reason why you should consider what will happen in the event of a large-scale disruption. The question that you've got to ask yourself is "How to build an organisation that is digitally resilient?"
Must Read: Cloud Computing is Here to Stay
Let's quickly take you through the road that leads to digital resilience.
1. Embark on your Digital Transformation Journey
For the organizations that are still thinking to implement digitization, here's a tip – The longer you wait to digitize your business operations, the harder it will get for you to succeed. With anecdotal evidence, we can say that organizations that adopted digital technologies early on were the ones to effectively respond to the COVID-19 pandemic crisis. Even now, with the pace and frequency of disruption continuously increasing, digital technologies can help you constitute critical elements of business continuity and organizational resilience. Now is the time to get started!
2. Continue Investing in Core Digital Infrastructure
Yes, it's important. You just can't underestimate the importance of integrating new digital initiatives with existing IT rules, systems and capabilities, even in normal times because it's an end-to-end process. Each process is closely intertwined with back-end business processes and systems which is why your methods to obtain data from different IT systems needs to be reconfigured.
3. Privacy and Security
Organizations under pressure are usually prime targets for attacks like phishing attempts or malware. However, there's still never a chance for organizations to predict when they will be hit by a cybersecurity crisis which is why it becomes all the more important. So, ensure that you design an effective cyber resilience plan to mitigate effects of an attack against your data assets while keeping your business steady.
Interesting Read: AWS Shut Down All Infrastructure Linked to NSO Group
4. Gain Visibility in Supply Chains
It is certain that advantages of digital supply chain management include increase in product availability, faster response time and reduction in working capital. Although digital supply chains can mean different things to different organization, we still believe ensuring visibility and control is something that can help you in building resilience. Aim to achieve end-to-end visibility of goods and inventory and use data analytics to predict and simulate flows.
5. Train Personnel
You might have all the right policies in place for your organization to function in a flow but often these policies do not translate well into practice. And there can be plenty of reasons for this but one of the most common barrier we've noticed is that companies expect their employees to adapt to changes all by themselves. This needs to change. How? You must run annual training, drills and simulations to help your staff build 'muscle memory' as to how they should contribute to digital resilience on a day-to-day basis and respond to incidents, such as data breaches, in line with documented processes and procedures. This is the game changer you need for building resilience.
6. Review, Revise, and Adapt
Like you can see in the image on top of the page, we've mentioned 4 points that play a very crucial role in building resilience: Learn, Understand, Know, and Recover. That's the mantra, so you better learn it if you really want to achieve resilience because the world is continuously changing. All we want to say is apply an agile mindset to the way you manage your digital resilience. Start with a comprehensive framework, focusing on strategic risks and simultaneously make adjustments and iterations.
Recommended Read: What is Cloud Collaboration and What are its Benefits?
For more articles like "Tips to Build Digital Resilience", follow us on Facebook, Twitter, and LinkedIn.