There's no denying that the COVID-19 pandemic ushered our country into a new era of digitization. The support by the government also made transformation easier for most businesses. But with digitization comes a price, i.e, an increase in cyber threats.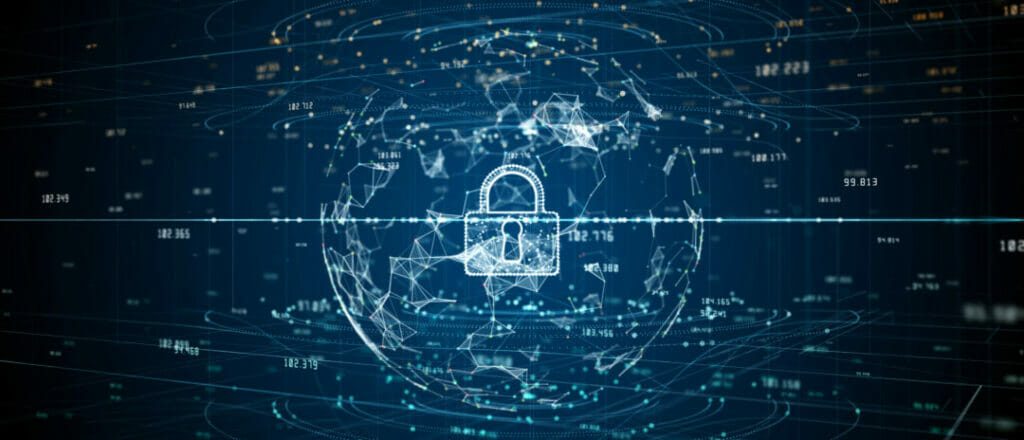 With the rise in the adoption of cloud platforms, digital payment methods, e-commerce, etc, the number of internet users in India reached nearly 700 million recently. In such a case, the number of cyber threats has also been on the rise. This is becoming a huge concern and is one of the reasons why businesses are emphasizing the importance of proper cybersecurity protection.
Another valid reason to address the concern of rebuilding cybersecurity defenses is 'working from home'. That's right. With the COVID-19 induced lockdowns across the country, companies went from managing single offices to managing multiple remote offices which means that the attack surface became even larger. According to a 9,000-person survey conducted by Slack Technologies Inc, most knowledge workers said they will be returning to their offices in some capacity, however, nearly one-third didn't want to go back full-time.
Must Read: How to Optimize the Cost of Cloud Computing
This highlights the importance of a long-term solution like a flexible software-defined network or a suite of cloud security services. It also paves way for the adoption of zero-trust security principles which assumes that no one on the business network can be trusted. This also points out that while traditional security strategies focused on preventing bad guys from breaching the corporate network, they somehow didn't succeed in actually limiting them once they logged in and this will need to change. And especially since work has started shifting outside rapidly from the four walls of the organization to the public cloud, the time for a security reboot is right now.
How to Protect Data with Cybersecurity?
Today, we'll help you figure out some of the best ways to rebuild cybersecurity defenses.
Keep Your Software Updated
Ransomware attacks were very common for both businesses and consumers a few years back. And something we learned from it was to mitigate it by patching outdated software, both operating systems, and applications. This helped in removing critical vulnerabilities that hackers used to access devices. So, here are some quick tips to get you started:
– Turn on automatic system updates for your devices
– Make sure your web browser uses automatic security updates
– Keep your web browser plugins updated
Also Read: How The Big Fours Made Record Earnings In Times Like The Global Pandemic
Phishing Scams
Phishing Scams are the worst kinds of cyber threats. This is why, you must always be suspicious of emails, phone calls, and flyers. It is a scheme where the attacker poses as someone or some important entity to find your credentials. This scam is successful when a user clicks on a malicious link or opens an attachment that infects the user's system with malware, trojan, or zero-day vulnerability exploit, etc, leading to ransomware attacks. In fact, 90% of attacks originate from phishing attempts. Here are a few tips to keep in mind:
– Don't open an email from people you don't know
– Hover over a link to discover where it directs you
– Be suspicious of the emails sent to you in general
– Malicious links can come from friends who have been infected too
Use Your Mobile Devices Securely
According to McAfee Labs, mobile devices are a target to over 1.5 million new incidents of mobile malware. To assure security, here are a few tips:
– Create a Difficult Mobile Passcode
– Install Apps only from Trusted Sources
– Keep Your Device Updated
– Avoid sending personally identifiable or sensitive information over text message or emails
– Leverage the use of 'find my iPhone' or the 'Android Device Manager' to prevent loss or theft
– Back up your mobile data regularly using the iCloud or by enabling Backup & Sync from Android
Interesting Read: What is Cloud Migration and What are its Benefits?
Encrypt to Ensure Privacy & Confidentiality
Encryption is, by far, the best way to protect the privacy and confidentiality of your data. Although there are many types of encryption, the best one is end-to-end encryption which ensures the highest level of protection for your confidential documents. This encryption is done on the client-side so your files are encrypted before they leave your device and remain fully encrypted until they reach the intended recipient. In this case, it's only you who has the keys to open or share them.
Use Two or Multi-Factor Authentications
Two-factor or multi-factor authentication is a service that adds additional layers of security to the standard password method of online identification without which you'd normally just enter a username and password to log in. But the specialty of a two-factor is that you would be prompted to enter additional authentication methods such as a Personal Identification Code, another password, or even a fingerprint.
But remember, any SMS delivery should not be used during the two-factor authentication. This is because malware can be used to attack mobile phone networks and can compromise data during the process. So, beware.
Conclusion: As more businesses are adopting the digital-first strategy, the volumes of customer data being collected and stored are increasing rapidly. This is why the adoption of cybersecurity must also grow fast. That being said, India is expected to develop local solutions for its cybersecurity needs. And from a macro perspective, the segment is at the cusp of explosive growth.
Recommended Read: 6 Key Cloud Computing Tips for Businesses
For more articles like "The Rising Pace for Cloud-Based Cybersecurity", follow us on Facebook, Twitter, and LinkedIn.