For all types of organizations, cloud computing offers an immense amount of potential and benefits. And talking about its impact in India, it is gaining momentum and growing exponentially.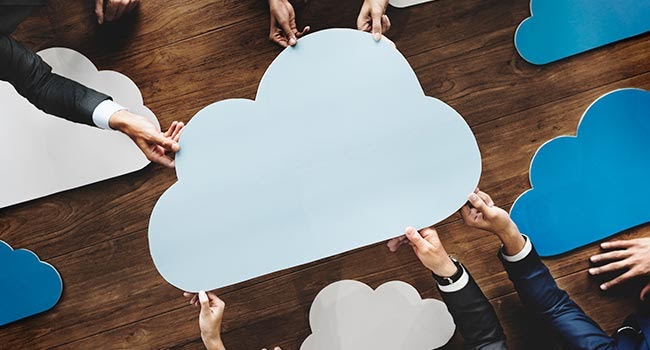 Cloud Computing has undoubtedly changed the way IT services are provisioned and used. Its potential of scalability and the 'pay-as-you-go' pricing models are some of the primary benefits that help organizations in order to achieve effectiveness through technology and innovation.
For small and mid-sized businesses, cloud services help in minimizing barriers to their growth by reducing infrastructure costs and upfront investments. And for the last few years, IT professionals in many different firms in India have witnessed and accustomed themselves to the adoption of the cloud. The government's support in embracing emerging latest technologies, best practices, and vendor offerings has also played a crucial role in cloud adoption in India.
Did you Know? The Need for Data Centers is rising to become the Trend of 2021
According to research studies by Gartner, during the last few years, Indian businesses have come around to spending over 36% of their IT costs on public cloud services due to its business flexibility and low costs. The study also explained that public cloud service sales were worth Rs 24.54 billion in 2013, which is a 36% increase as compared to the 2010 figures.
Gartner predicted that growth is constant at a compound annual growth rate (CAGR) of 33.2% and that smaller companies are more willing and quick to adopt public clouds because it reduces their upfront costs associated with new hardware, software implementations, and maintenance costs.
Not only this, but the study also predicted that the business potential of cloud computing in India would touch 89 billion INR over the next few years. Meanwhile, here's a look into cloud adoption across a few sectors in India.
Cloud Adoption by the Government: The Government of India has embraced cloud computing technology for expanding its e-governance initiatives throughout the country. In India, the focus of e-governance is aimed to reduce corruption and ensure that the government schemes are reaching people living in rural areas of the country. Further, it ensures quicker service delivery and eliminates the involvement of middlemen who tend to capitalize on loopholes for quick money by means of exploiting.
Also Read: Cloud Computing to Create a More Robust Infrastructure for Financial Services
Cloud Adoption for Manufacturing: The Indian manufacturing sector has come a long way and its use of IT has been commendable over the last 2 decades. Since 2010 itself, CIOs in India's manufacturing industry started adopting cloud models. Some of the most notable application areas in manufacturing suited for the cloud are CRM and supply chain applications. These solutions provide better connectivity to external stakeholders and customers.
Similarly, Business Intelligence and Business Analytics are two of the most highly important areas for the manufacturing sector because of the large amounts of data being generated. In such a case, analytics helps the organization to forecast product ranges better and provide analysis for future investments in different business areas. BI on the other hand helps to understand customer demands and provides inputs for shaping demand.
It is also true that the Human-machine interface (HMI) is another area where companies such as Jindal Steel have adopted a cloud model for their HMI applications to quickly recover their ROI. In addition, other areas where cloud enhances manufacturing effectiveness are in data warehousing, information security, green IT, etc.
Cloud Adoption in the Indian IT Industry: With an increased number of IT companies and ISPs in India over the years, the cloud IaaS model is helping SMEs to have access to the latest infrastructure thus reducing their in-house infrastructure costs.
Similarly, the PaaS model also provides immense advantages for software companies by supporting developers with different development platforms and also provides savings to the company from heavy capital expenditure.
In addition to the above-highlighted sectors, cloud service models are being used in other industry domains such as finance and banking, advertising, health care, etc. steadily.
The key drivers for IT growth in India are highlighted by the growing acceptance of cloud-based solutions, embracing merging technologies like the Internet of Things (IoT), Big Data, mobile technologies (5G) and fuelled by the Indian government's initiatives for a digital India.
Interesting Find: How is Hybrid Cloud the New Strategy to Accelerate the Adoption of AI
For more articles like "The State of Cloud Computing in India", follow us on Facebook, Twitter, and LinkedIn.