When it comes to talking about tech, the big four include the names of Amazon, Apple, Google, and Facebook. That's because of many reasons including the fact that these entities, even in times like the devastating global pandemic, manage to thrive.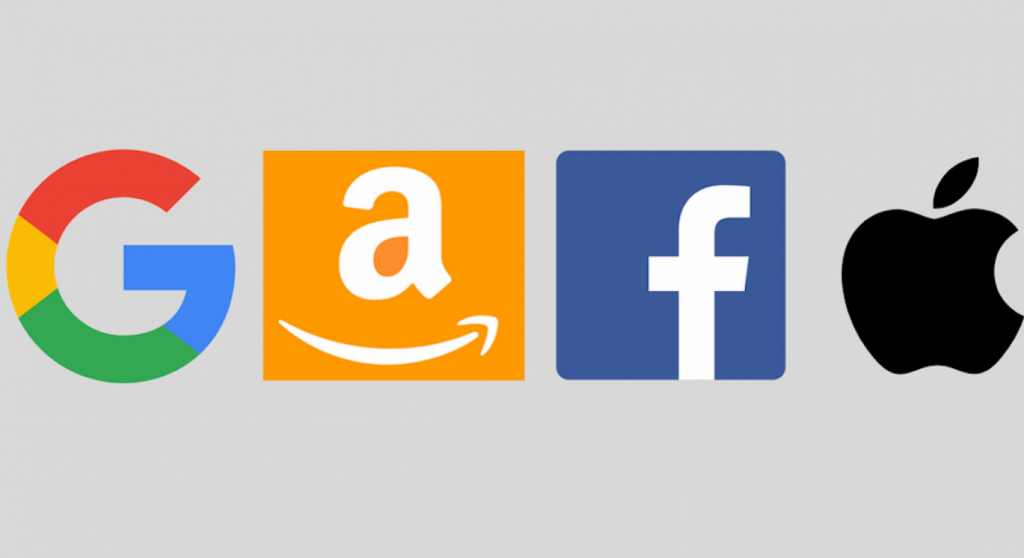 Facts are that a global emergency can smother your business, government lawsuits can break your company, and competitors with trillion-dollar market values can wipe your organization off the map. That being said, do you ever wonder what would a company do to save itself from such factors? Well, a lot of companies would go extinct. But, not the big tech. The pandemic brought the world to a standstill but the internet giants walked right out of it unscathed.
Must Read: Cloud Adoption is Essential for Digital Transformation
Now, while a lot of analysts and the general people are dumbfounded, we're trying to put the pieces together for them. The Big Four (Apple, Amazon, Google, and Facebook) recently released their quarterly reports and one of the most common themes across these companies was their increased use of AI and cloud services. That's right. The reason behind the outstanding growth of these organizations is that they bank on technologies like AI, Cloud, 5G, etc to retain their customers. This is how they survive calamities and keep registering profits year after the other. So, without further ado, let's jump into more details…
Amazon
This year was a surprising start for Amazon with its founder, Jeff Bezos, stepping down and Andy Jassy stepping forward as his replacement. Talking about the recent quarter, AWS's net sales climbed to $13.5 billion which is up 32% YoY. Although the company does not disclose its advertising sales, its "Other" category saw revenue growth of 77% YoY to $6.9 billion.
With that, Amazon Web Services dominates more than 1/3rd of the global cloud infrastructure. Did you know that AWS leverages its global network of servers to handle and route the massive spikes in traffic on Prime Days? Well, now you know. AWS makes short-term, large-scale global events like Prime Day technically feasible and economically viable. The much-hyped "Prime Day" alone is a multi-billion revenue generator for the company. Its other powerful services include Amazon Redshift, Amazon API Gateway, CloudSearch, Data Pipeline, EC2, Auto Scaling, EBS, EMR, DynamoDB, ElastiCache, Kinesis, Kinesis Firehose, RDS, CloudTrail, CloudWatch, Trusted Advisor, and others, all of which focus on different segments like Machine Learning for analytics, computing, crucial application services, management tools, data security, data storage, etc.
Well, now you know, AWS powers many top internet companies in the world and has outclassed its competitors for over a decade now. Its wide range of AI, ML, and even quantum computing services will continue to drive revenues for them endlessly.
Also Read: Cloud Computing for Remote Working
Apple
Statistically, the company sold iPhones worth $47 billion just between January and March. This is a straight 66% jump from the previous year. Talking about technology, you'll be surprised to know that Apple's features are extensions of federated learning. That's because the company dissolved the use of old Intel chips and launched M1 chips instead. These chips are more powerful processors for machine learning and high-speed 5G functionalities.
According to Greg Joswiak, Apple's senior vice president of Worldwide Marketing, the company is now delivering its most advanced technologies to its users in order to keep their privacy intact. Apple has found a creative way to use federated learning and differential privacy techniques to keep its user's data anonymous while simultaneously leveraging it for analytics.
Talking about the results of this innovation, nearly 96% of iPhone users in the US alone opted out of app tracking on iOS 14.5. This clearly projects that Apple's ML-propelled privacy initiative earned the customers' approval. And according to the talented ML researchers at Apple, processing on end-user devices instead of server-based processing is a valued approach in enabling end-user privacy. This strategy also extends to many of Apple's other ML solutions like text prediction in keyboards, etc.
So, its true that Apple heavily banks on AI and chip innovation to drive its growth and trust because in the end that is what helps them out in making their profits.
Insightful Read: Digital Transformations led to a rise in Global Cloud Spending to $42 billion
Google
Google's revenue rose 34% as compared to the previous year. They reported advertising revenue of $44.68 billion in the past quarter. That said, YouTube has also reported strong growth with its ads drawing in approximately $6.01 billion during the quarter which is a 49% rise from a year ago.
Now, talking about technology, we've discovered that YouTube uses recommendation algorithms to keep its viewers busy. They have also recently announced that it uses custom-made chips or VCUs to stream high-quality content. And just like Apple, Google has also padded up its services to accommodate user's privacy. They planned to replace its third-party cookies on its Chrome browser with its browser-based machine learning model that will be programmed to skim the user history and weave a network of people's interests in order to be used for advertisement.
The company has leveraged the use of IoT and its related tech to generate its high mounted profit gains.
Facebook
Facebook reported revenue of $26.17 billion for the past quarter. The company's net income grew 94% to $9.5 billion, from $4.9 billion as compared to a year ago. With that, the company's CEO, Mark Zuckerberg, said that more than 1 billion monthly active users visit Facebook's Marketplace service, where users are able to buy and sell goods.
Surprisingly, we also discovered that Facebook's "Other" category recorded a revenue of $732 million for the quarter which accounts for nearly 3% of Facebook's total revenue in the quarter. That said, Facebook's chief Zuckerberg also said that the company wants to use VR technology to combat climate change and he personally believes that a near realistic virtual world will cut down commutes and hence emissions! Clearly, technology has brought this company to stand strong among its competitors.
Conclusion: Google, Apple, and Amazon have made their autonomous ambitions clear. Facebook, however, is investing heavily in taking augmented reality to the masses. So, while Apple is gearing towards chip autonomy, Google and Amazon are serious about customized silicon too. Amazon also wants to power AWS data centers with custom-made chips and this will be the start for several more to come. But one thing is certain, the fate of big tech is currently in the hands of the regulators who believe that autonomous cars, custom-made chips, and privacy-padded ad services will be the areas critical to their success.
Recommended Read: 6 Key Cloud Computing Tips for Businesses
For more articles like "How The Big Fours Made Record Earnings In Times Like The Global Pandemic", follow us on Facebook, Twitter, and LinkedIn.