One of India's original retail pioneers, Style Bazaar focuses on uniting lovers of style and fashion with its diverse offerings throughout their stores in India. That being said, one can't help but wonder how a company like that manages to keep up with the constantly changing trends throughout all its stores in the country. Well, it is possible. Wondering how? It's through the company's rigorous supply chain management practices.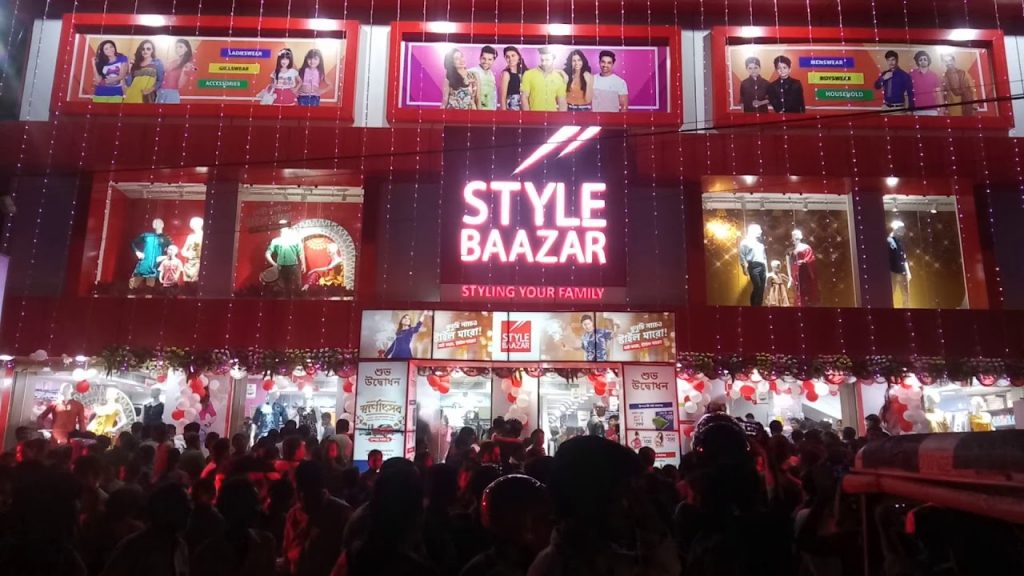 The fact is that the retail industry in India is one of the fastest industries to adopt digital technologies and this is the prime reason behind the success of retail giants like Style Bazaar. So today, we'll show you the journey of Style Bazaar's most crucial supply chain practices, i.e, vendor collaboration and PO tracking.
Style Bazaar's Supply Chain Practices and their Challenges
Following traditional practices of the supply chain, Style Bazaar manually tracked and managed all orders from its diverse list of vendors over excel until 2020. Not only this, but they also faced challenges such as time constraints, human errors, inefficient PO tracking, lack of approvals, structure, and communication, lengthy report generating processes, and poor alliance with multiple vendors among the many issues. But, this changed with the company's decision to replace its slow-paced order management and vendor collaboration processes with an automated solution.
Must Read: The Benefits of Artificial Intelligence in Supply Chain
Introducing Supplymint
Supplymint is a cloud-based digital supply chain management that connects retailers, vendors, and customers onto a single platform. It uses the technologies of AI and ML to streamline supply chain processes more efficiently.
Talking about retailers, the solution allows them to procure goods through vendors' catalogs, raise and track POs, and manage multiple vendors, along with the power of ML-based demand forecasting and inventory management, and AI-powered analytics.
Introducing DigiVend
With the means to replace the slow-paced processes of order tracking and management of multiple vendors, DigiVend caters to all minor details of a retailer's order management and vendor collaboration activities with innovative and faster solutions. It is a software that helps retailers in leveraging full control over vendors along with the benefits of automation – increased productivity, higher quality, reduced lead times, and more…
How Style Bazaar Transformed its Order Management and Vendor Collaboration with Supplymint
Trying to get rid of the manual order processing and vendor collaboration, Style Bazaar partnered with Supplymint for the use of DigiVend in 2020. Here's how they managed to overcome all its challenges thereafter:
Automated Order Management
The challenges in using manual processes for order management only increased for the retailer. This is when DigiVend paved the way for them to cut down those limitations with its automated solution. This not only automated their processes but also provided them with a structure that made their operation stronger.
In times before Style Bazaar used DigiVend, their team members followed discretion to process orders but this simplified with the introduction of DigiVend when their teams were able to follow approval-based processes.
You May Also Like: How Supplymint Transformed V-Mart's Procurement Journey
Data Visibility
From article name to rate, MRP, and all other item details, DigiVend gives Style Bazaar access to all information regarding its order on every step of the order management process. This is convenient as compared to relying on manual data-finding capabilities because this way, no one needs to specifically search for details as there is absolute transparency of data.
Stronger Alliance with Vendors
Collaborating with vendors was never a task for Style Bazaar but building an alliance with them was. There were times when the retailer ordered products from its vendors and the vendors delivered less than what was promised. This was risky for the retailer. But, with DigiVend, this problem was resolved. Vendors were strictly instructed to deliver their orders with the required order quantities, in failure of which, our automated system didn't allow vendors to present their ASN requests, let aside invoice creation.
With the assurance of each delivery, Style Bazaar was able to build stronger alliances with its vendors, and such was the case the other way around. Vendors also focused on building stronger relationships with the retailer. They took the effort to make sure they processed their orders diligently so that they would receive more orders for their credibility.
Real-Time PO Tracking
From raising a PO to its GRC confirmation, DigiVend tracks all purchase orders in real-time. Style Bazaar is notified about each move regarding their orders like pending inspection, ASN approval, invoice approval, gate entry received, etc; that too, without any indulgence of personnel.
Reduced Human Errors and Efforts
Well, this was one of Style Bazaar's most crucial wins. The company was spending too much money and time on human resources which made endless efforts to process orders, only to find more errors. To give you an example, earlier, a person at Style Bazaar was solely appointed for the purpose to manually fill in ASN forms and send them to the vendors via email. But now, this process has eased and the intended person just needs to check and evaluate the details, only if required. DigiVend's automation takes care of recording all details of ASNs and invoices. It also notifies both the retailer and vendor about all the updates on all their orders automatically.
Power Analytics
The team at Style Bazaar followed a manual process for all its operations and analysis was no different. Even for the tiniest knowledge like their total number of pending ASNs, etc, the team spent more time on getting all the right information, and even then, they could never count all the orders in real-time.
This concern was also resolved with DigiVend. Our solution gave them the ability to generate all kinds of reports in real-time, which means that each time they want to find out their pending ASNs, all they need to do is click to search and the list is downloaded within seconds. It is that simple. That being said, they also have access to complex reports like ledger, outstanding, sales, stocks, orders, inspections, shipments, logistics, and more.
Insightful Read: How Autonomous Supply Chain is Changing Vendor Collaboration and Management
Customized Configurations
DigiVend was built for retailers to leverage control over their order management process and vendors. This was made possible with DigiVend's customized configurations that have the power to change the way retailers want their processes to operate. Style Bazaar has benefitted from this amazing feature of DigiVend in countless ways. To name a few, there's delivery assurance, re-inspection allowance, mandatory document attachments, buffer days allowance, and more.
Improved Communication
Earlier, all communication between the retailer and its vendors was verbal. This has also evolved. Retailers and vendors can now connect in real-time by commenting and chatting about order-related issues right on DigiVend's panel where the entire order management is being handled. This is a relief for both the retailers and vendors.
Benefits of Using DigiVend for Vendor Collaboration and Order Management
Style Bazaar found a solution to all its major vendor collaboration and order management challenges. This was possible with the highly effective features of DigiVend which are summed as below:
– Structured Processes
– Convenient Alliance with Multiple Vendors
– Real-Time PO Tracking
– High-Level Configurations
– Transparency with Approval-Based Processes
– AI-powered Analytics
– Integration with Logistics Providers
– Real-Time Communication
– Email Notifications for all Activities
Joining the Supplymint Ecosystem in 2020, Style Bazaar eased its wearying vendor collaboration and order management processes. With our advanced technology and attention to the importance of data, managing multiple vendors is no more 'a task' for them.
The Supplymint Spirit
Our Team at Supplymint always has one question, "How can we make your supply chain management better?" We listen. We advise. We design. And everything that we do, we do it to make it better for you. Working with Style Bazaar has been wonderful all along and we hope to see them grow far more with our extended support in all their future supply chain efforts.
Recommended Read: The Supply Chain Journey of Skechers
To hear more about what we're onto, join us on Facebook, Twitter, and LinkedIn.