Cloud computing has become indispensable to the manufacturing sector. The fact is that today, the manufacturing industry has started to put cloud technology to its use in order to become more productive, efficient, safe, and compliant.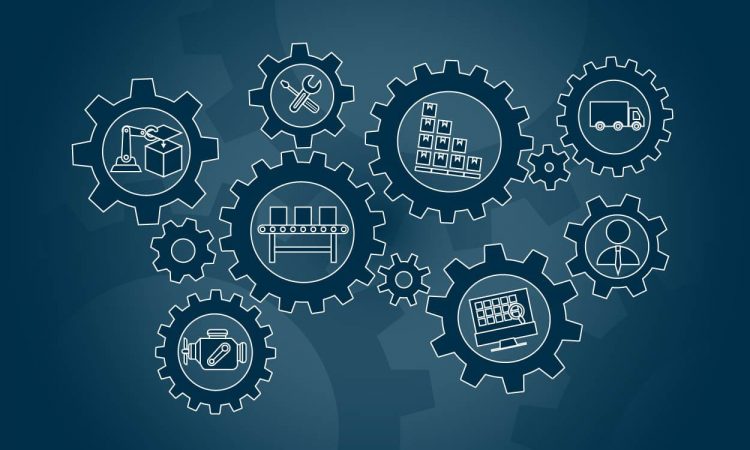 In times like today, the manufacturing industry is expected to meet the increasing demands of faster delivery and heightened production. That's where the cloud technology of Supplymint helps manufacturers meet such needs.
Must Read: 6 Benefits of Cloud Computing for E-Commerce
In fact, the future of all levels of the manufacturing industry are most likely going to be incorporated by this technology. Reason being, these companies will want to stay more securely connected with their consumers and supply chain and there's clearly no better way to go about it than using an application that helps them leverage the use of the cloud.
You'd be surprised to know that cloud technology is already a pillar of efficient manufacturing and to stay connected, manufacturers shall meet the technology standards used through the supply chain to address their problems even more promptly.
Did you know that 90% of companies around the world are using cloud technologies in some or the other form?
Also Read: How to Keep Cloud Costs Under Control
Let's take you through the benefits of cloud computing for the manufacturing industry that has led to a rise in the adoption of cloud technologies like Supplymint:
Reliability: Cloud-based technology has fewer technical problems than software used on individual computers.
Cost savings: Cloud solutions don't require in-house servers.
Scalability: Cloud computing grows with the business and also easily scales back during slower times.
Time saver: Technology base in the cloud stays updated without IT departments wasting any time in making sure that everyone has the latest version of the software.
Centralized management: This technology gives you the access to programs that can take place from any computer in the organization, thus, improving management capabilities.
*Supplymint is an end-to-end retail distribution management platform that encompasses digital management of all supply chain processes by connecting the entire value chain in one whole circuit. Whether it is a manufacturer, vendor, retailer, or wholesaler, all the key players of the supply chain can benefit from Supplymint, which is a cloud-based software.
Recommended Read: CDN vs Cloud Computing and Their Similarities & Differences
For more articles like "Benefits of Cloud Computing for the Manufacturing Industry", follow us on Facebook, Twitter, and LinkedIn.