Today, no-cloud is equivalent to no-internet. Such is the effect of cloud computing on e-commerce as well. Did you know that the Indian E-commerce industry is on an upward growth trajectory, so much so, that it is expected to surpass the US to become the second-largest E-commerce market in the world by 2034? Well, it is, and in such a case, more entrepreneurs are opening their businesses to the digital world by choosing online sales.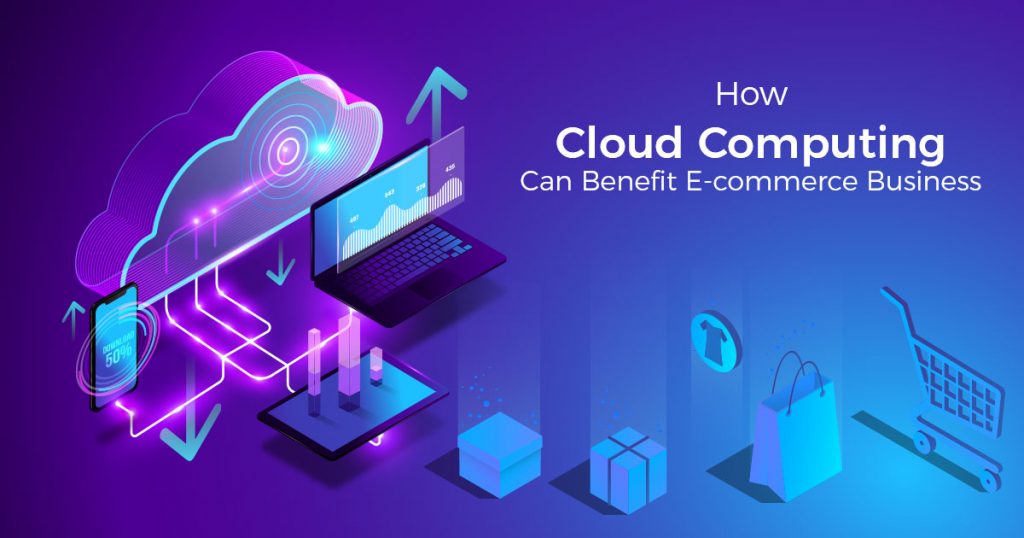 And in order to make digitizing decisions successful, cloud computing is starting to become a natural ally of e-commerce. This is because it has several advantages, ranging from scalability to cost optimization. Using the cloud also yields productivity, security, and agility for businesses. So, without further ado, let's take a look at the top 6 benefits of cloud computing for e-commerce companies:
Scalability
One of the biggest perks of the cloud is its scalability, also referred to as 'elasticity'. Cloud Computing enables e-commerce companies in catering to the changing demands, traffic, seasonal spikes, and other scenarios of the market. It allows your website capacity to increase or decrease based on demand, which then offers you greater speed and a shorter response time. Thus, a better user experience. User experience is key for online stores because demand can be very seasonal and often there are high peaks of activity on occasions like Holi, Diwali, when there is a sale, etc. In such scenarios, the cloud uses additional resources that are not kept active when the demand drops again. This is how the cloud makes sure that your resources are not wasted. It also cuts down your unnecessary expenses.
Cost Reduction
Talking about cutting down on unnecessary expenses, there is no hiding that having a remote infrastructure allows you to cut costs in support, infrastructure, and hardware. This makes your initial investment much smaller. The maintenance costs for an e-commerce cloud platform are also lower as compared to physical stores. Moreover, the cloud facility of paying per use enables you to consume the services according to your requirement which again yields to cost reduction.
Security
Storing data in a virtual infrastructure means continuous operations and reduction in risks associated with failures, thefts, or cyberattacks which is very essential for any e-commerce as loss of any customer data can lead to numerous legal and organisational problems. Another reason for the adoption of cloud computing for an e-commerce company is that it looks over system crashes, which can otherwise trigger a negative image and a reduction in the number of sales.
Speed
Speed is a crucial factor when it comes to discussing the growth of e-commerce businesses. It ensures higher conversion rates and helps a firm in wooing more customers to enlarge their client base. It is also true that people are most likely to leave web pages that take too much to load. Fact is, humans love speed. Whether it's about getting their food delivered on time or making online payments. Cloud Computing offers a firm larger bandwidth, higher storage space, and simultaneously improves their computational ability.
Accessible
For businesses that operate internationally, a cloud solution provides an isolated network of servers that quickly responds to desired demands in order to take content faster, irrespective of customer's location.
Scrutiny over Consumer Experience
Tracking the needs of a customer is next to impossible without the use of cloud. This is because without customer data, analysing stands nowhere. In order to bring success to an e-commerce platform, scrutinising consumer experience is very essential because otherwise, you have no idea about where you are going wrong.
Conclusion: To build a strong e-commerce platform, cloud computing is most essential. It overcomes major barriers of firms like scalability, cost optimization, speed, etc; which directly affect the growth of all businesses. Today, no cloud = no internet.
For more articles like '6 benefits of cloud computing for e-commerce', stay in touch with us on Facebook, Twitter, and LinkedIn.