It's no secret that supply chain management has paved an effective way for timely deliveries, improved financial performances, greater customer satisfaction, building trust among suppliers, etc, all of which improve an organization's performance in the long run.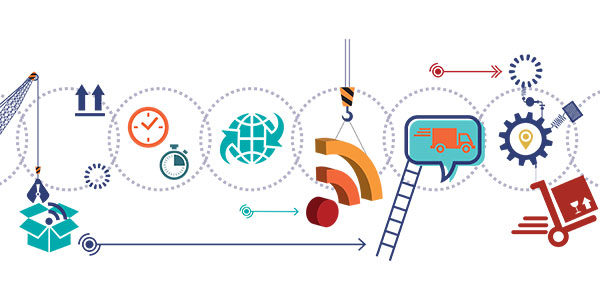 But as much as a supply chain helps in achieving a positive result for our business, it is important to work on the factors that can direct your company's results in other ways than usual. So, we're listing below some major factors affecting supply chain. These factors have the tendency to affect any effective supply chain management system:
Environmental Uncertainty
All environmental issues of a product chain including unexpected changes of customers, suppliers, competitors, and technologies have an impact on supply chains. The support of the government and uncertain aspects from overseas also play a vital role in shaping the success of your business. A company environment relates to the company's expectations of quality, timely delivery, competition, and the level of rivalry among firms.
And in order to effectively handle demand and attain flexibility, companies resort to importing, which can affect negatively due to its uncertain nature. However, you can reduce its overcome by establishing strategic relationships with critical suppliers. The level of support your company receives from the government for imports also plays a crucial role. This includes norms, regulations, policies, and advice from the government whose reforms encourage exporters by increasing the manufacturing sector's competitiveness in the international market through logistics competency. Talking about environmental uncertainty, acknowledging the existence of an uncertain overseas environment also becomes a huge factor to supply chain management systems as it increases your risks with issues like language barriers, transportation, transportation costs, exchange rates, tariffs, and administrative practices.
Information Technology
Technology today allows all supply chain stakeholders in staying connected in real-time. It reduces lead time, paperwork, and other unnecessary activities, all of which benefit managers in coordinating, accessing information and data interchange, improved customer and supplier relationships, and inventory management. Different tools from the IT also help in executing and managing warehouse data, vendor managed inventory, distribution requirement planning, and customer relationship management.
Supply Chain Relationships
What is an effective supply chain without strategic supplier partnerships and successful customer relationships? After all, that is what ultimately benefits organizations by coordinating and integrating activities with suppliers and understanding a customer's needs. All companies are inclined to work with different suppliers indirectly which is why it is necessary that your relationship with suppliers satisfy the mutual needs of your company and the suppliers's.
Manufacturing
In today's generation, the key factor that implicates the success of products is smart manufacturing. There are two main factors that add value to your products: flexibility and quality. That's because complex markets, fierce competition, and fast changes in demand require you to be ready to react promptly to customers' needs. At the same time, you've got to understand that quality is not a bonus for the customer but an expectation. High costs, low productivity, and loss of market share have always been directly related to poor quality. So, think and act wisely.
Supply Chain Management Performance
SCM comprises of logistics, supplier markets and performances, and material sourcing, all of which define the operational excellence of delivering a leading customer experience. While logistics must be focused on the coordination and collaboration of activities, logistics social responsibility, strategic distribution planning, and technology and information systems, a superior supply chain management requires significant information with respect to supplier markets and their performance which is usually higher when supply managers perceive trust and satisfaction.
Business Management
Business Management consists of leading, planning, organizing, monitoring, and controlling all people and activities in a company to achieve objectives and goals. It caters to fast changes in customer demand, globalization of markets, and the changing technology to improve competitiveness and to
achieve customer satisfaction. Process strategies, process performances, marketing strategies, and innovation, all have a role to play in the supply chain of any organization.
Customer Satisfaction
A customer's perception is not the same as the product manufacturer's perception. That's because a customer gives more value to low cost, timely delivery, and receiving customized products whereas manufacturers and retailers look for practical after-sales policies that permit them to enhance customer satisfaction levels. The goal of companies is to give customers the best service in an efficient and effective manner, without forgetting about information such as product description, product availability, order status, shipping dates, and assisting them in
whatever they need, defined by demand forecasting, service levels, order processing, parts/service support, and
aftermarket operations.
For more insights on topics like 'The critical factors that affect an effective supply chain management system', follow us on Facebook, Twitter, and LinkedIn.