As is the case, the retail industry is a sector of our economy that comprises individuals and companies that are engaged in the selling of finished products to end consumers. And while the concept of retailing is clear in our heads, its evolution is something that most people hardly talk about.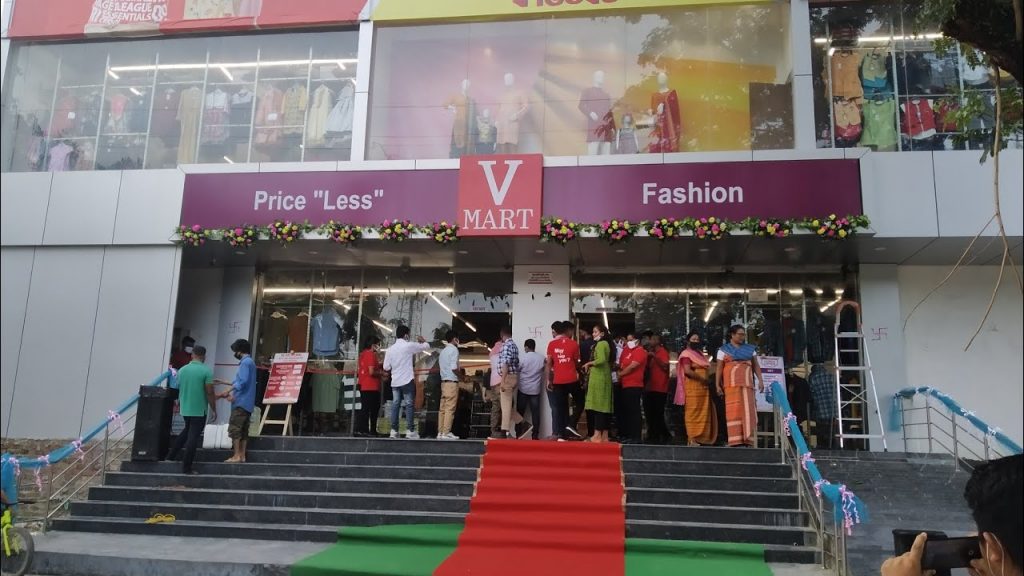 That's right. The retail sector is a complex industry that has evolved at a faster pace than any other industry in India. And in times like today, the hot topic of this industry is 'Digital Supply Chain'. From the supply of materials to manufacturing, distribution, and sales, supply chains have transformed with automation and are gaining traction with every passing day.
Must Read: The Importance of End-to-End Transparency in Supply Chain
V-Mart's Vendor Management and Order Tracking Challenges
V-Mart is a retail company in India that acted on the rising trend of supply chain automation and began implementing it in different phases. As the retailer made its way forward, it faced major challenges like multi-platform solutions, lack of audit trails, unrestrained vendor management, insignificant return on investment, complex processes and user interfaces, lack of communication, visibility constraints, etc. Looking for a way out, V-Mart found a solution to these challenges through Supplymint.
Introducing Supplymint
Supplymint is a cloud-based digital supply chain management solution that connects retailers, vendors, and customers onto a single platform. It uses technology to streamline supply chain processes more efficiently.
Talking about retailers, Supplymint allows them to digitally forecast demand, procure goods through vendors' catalogs, raise and track purchase orders, manage multiple vendor relationships, and take control of their inventory management.
That said, in V-Mart's case, most of their concerns related to tracking orders and vendor activities were comprehended and worked out by Supplymint's DigiVend.
Introducing DigiVend
With the means to replace the slow-paced processes of order tracking and management of multiple vendors, DigiVend caters to all minor details of a retailer's shipment tracking and vendor collaboration activities with innovative and faster solutions. It is software that helps retailers in leveraging full control over vendors while simultaneously keeping track of all purchase orders…
How did Supplymint Resolve V-Mart's Vendor Management and Shipment Tracking Challenges?
Diving straight into details, here's how V-Mart managed to get rid of its wearying challenges:
The One-Stop Solution
Prior to using DigiVend, V-Mart was using multiple platforms to automate its vendor management and order tracking. For each process like raising a purchase order and approving an advance shipment notice, all the way up till receiving the order at the warehouse, V-Mart used different solutions. This became a hassle for them because the simple supply chain process was starting to turn complex with the idea of using different solutions for each process. However, this changed with their adoption of DigiVend.
DigiVend's one-stop solution for all order tracking and vendor management made it easier for V-Mart to manage all its operations. They no longer required different systems to process their orders or to collaborate with vendors.
Interesting Read: The Supply Chain Journey of Skechers with Supplymint
Purchase Order Tracking
DigiVend provides V-Mart with the functionality to track all its purchase orders. This means that V-Mart gets to track the status of all orders right from their creation up till its goods receive confirmation. With DigiVend, they have the power to track their orders in real-time which in turn improves their ability to make decisions.
Our solution is such that with each stage of the order processing both the retailer and the vendors are notified in actual time. This means that at any given point of time, an authorized user at V-Mart can access the accurate status of all their orders, whether pending for inspection, waiting for ASN approval, in-transit, or processing. This means that the timeline to track the purchase order is cut short and the complexities of having to share the information with different users are something no one needs to worry about.
Audit Trails and Real-Time Connectivity
Before using DigiVend, V-Mart used different solutions for each stage of the order processing. This not only made order tracking difficult but also made it burdensome for their teams to put together a trail of all conversations that took place regarding each purchase order for the purpose of auditing. But with the use of DigiVend, V-Mart successfully managed to keep track of all its orders' transcripts and eliminated the factor of incompetency to provide audit trails which otherwise seemed to be a tough task to achieve.
Our solution has also enhanced the level of collaboration between retailers and vendors by providing them with a real-time communication feature on the panel itself. This makes it easier for both players to communicate details relating to their purchase orders, without having to worry about keeping records. And in case of any escalation, our system also provides the features to tag and email transcripts to the necessary authorities.
Convenient Vendor Management with Absolute Transparency
Clearly, times have changed. With the use of DigiVend, retailers like V-Mart now have the power to access control over vendors. Earlier, vendors processed orders with discretion but that is not the case anymore. Today, they communicate with retailers about all details of the order with absolute transparency. This is possible with our solution where each process and documentation can be viewed by retailers in real-time.
For instance, there was a time for V-Mart, when vendors shipped products and they were forced to wait for the goods to reach their premises in order to view important documents like invoices and lorry receipts. This practice also often led to a poor alliance between retailers and vendors because vendors began to send products without sharing the complete knowledge and in the end, they claimed to fulfill the orders by showing legal documents like purchase orders.
With DigiVend, the alliance between the two (retailers and its vendors) only builds stronger as there is no way for either party to cheat on the other in any manner. The solution provides an easy workflow between all activities.
Also Read: The Journey of Style Bazaar's Vendor Collaboration from Excel to Automation with Supplymint
Digital Transformation
V-Mart's goal to transform with digitization only came true with the adoption of DigiVend. Before that, even though V-Mart used multiple solutions, their team still had to manually create ASNs and collect overviews over excel. DigiVend simplified these processes. Now, a user at V-Mart is not liable for creating ASNs. In fact, the details of the ASN are filled out by vendors themselves and all that the retailers need to do is review the form and approve it.
And since retailers have access to the real-time status of all orders, collecting data is no more a task. The combined data for all orders are provided to the retailer under their dashboard. That being said, our simplified designs and user-defined interfaces also aim to make automated supply chain experiences real.
The Benefits of Using DigiVend
– Structured and Approval-based Processes
– Stronger Alliance with Multiple Vendors
— Shipment Tracking
– Real-Time PO Tracking
– Transparency and Flexibility
– Advanced Analytics
– Real-Time Communication
– Email Notifications
The Supplymint Spirit
Our Team at Supplymint always has one question, "How can we make your supply chain management better?" We listen. We advise. We design. And everything that we do, we do it to make it better for you. Our journey with V-Mart began with the inception of our procurement module in 2019, DigiProc. From there on, the retailer found our solution for vendor collaboration and shipment tracking beneficial and has been using it since 2020.
We believe our ability to customize our solution in order to fit the exact needs of our clients is what led to our success.
Today, V-Mart conveniently manages all their vendor collaborations via Supplymint and with their achievement of a supply chain evolution, we hope to extend our support to them in all their supply chain endeavors.
Recommended Read: Retail Procurement in 2021 – Tips and Trends
To hear more about what we're onto, join us on Facebook, Twitter, and LinkedIn.