From what we've gathered, the automotive sector might just witness a supply chain reform by early to mid-2022. That and we've listed below some critical business abilities that automotive enterprises should acknowledge and execute in order to manage supply chain issues effectively in the coming years.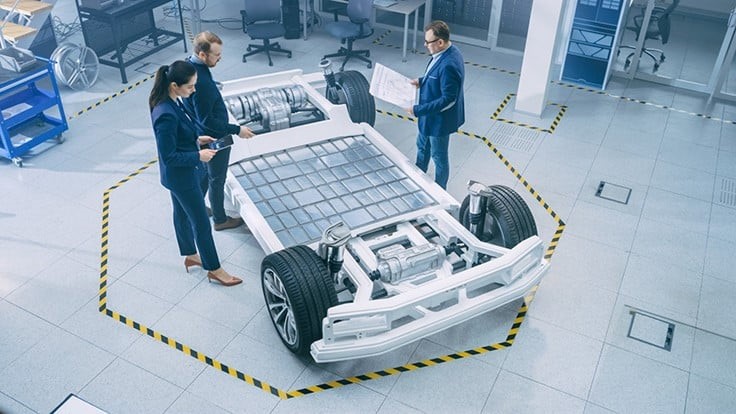 The automakers in India found some relief thanks to the positive enthusiasm created by the festivity of Diwali, despite the semiconductors shortage that the country has been facing lately. While the long-term evolutionary story is strong, the short-term volatility is creating an environment of uncertainty. Amidst this, most global OEMs are viewing India as an important market of the future, and as a result, competition is increasing.
Must Read: The State of Supply Chain Risks Today
In this light, the automotive supply chain in India has a big and vital role to play. The shortage of global microchip/semiconductors has been in news lately with its production being impacted by Covid-19 and global transportation woes, which has further created a ripple effect in the production of automotive products across this sector.
Furthermore, auto dealers have been struggling with a whole range of problems including material or goods unavailability, sudden cost rise, and a remarkable shortage of workers. This sector is likely to see the automotive supply reform by early to mid-2022, and while the OEM (Original Equipment Manufacturers) try to recommence or ramp up their assembly plants. They may also face a variety of other supply problems that could stall or slow the process of recovery.
Also Read: How to Achieve the Goal of Sustainable Supply Chains?
Nowadays, in order to fulfil complex supply chain goals, regular development in the entire supply chain has become the base supply ability, which is needed by most automotive OEMs. Similarly, planning around replenishment and logistics must be expanded in order to accomplish execution goals, many of which still need to be done. Performing these ideas will require manufacturers to fully advance the capability of today's original network-based supply chain systems and actions.
So, without further ado, let's take a look at the critical business abilities that automotive enterprises should acknowledge and execute to manage supply chain issues in the future.
1 – Establish an ongoing supplier risk management firm
2 – Reform multi-tier visibility to identify "bottleneck" suppliers
3 – Recalibrate supplier association
4 – Establish a committed crisis response capability
Recommended Read: How Cooperation with Taiwan Benefits India in the Global Supply Chain Shift
For more articles like "Can Automotive OEM's & Suppliers Reduce Supply Chain Issues?", follow us on Facebook, Twitter, and LinkedIn.