The reality today is that the world has started to decouple from China. Companies no longer want to rely heavily on China as the sole provider for products and components in the global supply chain but you already know that. So what's next?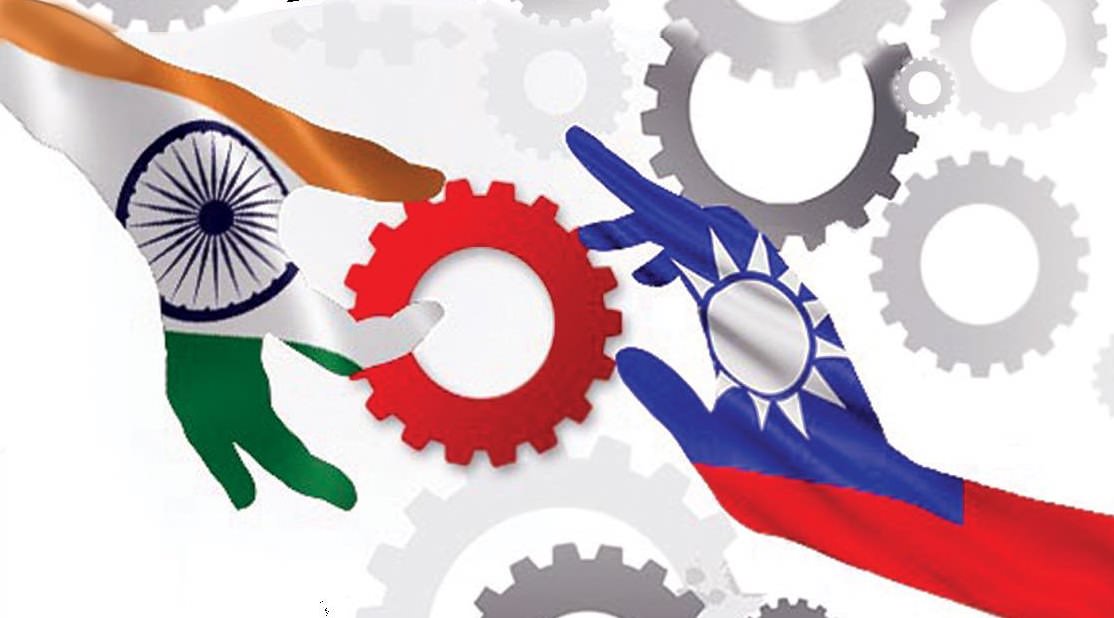 Well, when it comes to securitising supply chains, we see how India has seen the opportunity to play a more important role in the supply chain shift. Firms and investors in different sectors, especially those in electronics manufacturing services, have relocated major parts of their supply chains to India. This has been possible with encouraging policies such as Make in India and Production Linked Initiatives after which major EMS firms in Apple's iPhone supply chain such as Foxconn, Wistron and Pegatron were also seen establishing their assembly lines and supply chains in Tamil Nadu and Karnataka, India.
Must Read: Is Revenge Shopping Going to Offset the Supply Chain Despair for Retailers?
This relocation of supply chains clearly reflects in geopolitics and India has undoubtedly become an attractive alternative for international investors in pharmaceuticals, ICT/internet, computer technology and service & consulting. However, along with opportunities, comes challenges. Other than the manufacturing base, India's supply chains suffer from lack of complete ecosystems of supply chains. And according to Hsu (2021), in recent years, foreign direct investments (FDI) in the manufacturing sectors have seen growth, especially on EMS and telecommunication (mobile devices manufacturing).
This growth of specific sectors has limited the "spill-over" effects, i.e., forming larger supply chain clusters that benefit supporting firms or producers. Similarly, the relocation of supply chains to telecom-related manufacturing is determined by India's domestic market needs, rather than the consideration of production for international markets as a regional production hub.
However, with issues such as the weak manufacturing base, hidden costs in local supply chains, and the lack of a manufacturing ecosystem as well as an experienced labour force India's proposed integration into the global or regional supply chain schemes, such as the Resilient Supply Chain Initiative (RSCI) formed by India, Japan and Australia could be dicey. That said, it is being brought up that India should seek collaboration with Taiwan. Firstly because Taiwan has complete supply chains in the EMS and ICT manufacturing sectors, from mobile devices to laptops and servers and secondly because big Taiwanese firms can also attract their supporting firms to India driven by immediate policies such as the PLI. However, SEZs with one-window financial and legal services, good infrastructure for production and transportation, along with a set of incentivised and flexible policies are still necessary to attract more investments and technology from Taiwanese IT firms.
Also Read: How End-to-End Supply Chain Strategies Boost Your Product Value
This is where the Maharashtra could have advantages brought about by its well-established SEZs, educated workforce, good infrastructure & transportation, and stronger industrial clusters across the state. On the other hand, Taiwan has complete supply chains and experience in ICT manufacturing, and its experience in China for the past few decades can be reasonably transferred to and transplanted in India. Taiwan can share its experience in establishing an ecosystem of ICT-related products by modifying its "China experience" to adapt better to India.
Another boost for the Maharashtra-Taiwan collaboration in the promotion of supply chains is the highly overlapping areas of interest in business and technology. The two sides, however, still need to manage possible investment risks while collaborating. Taiwan and Maharashtra can begin to establish multi-level collaboration in different potential sectors beyond ICT only. In fact, in the second term of Taiwan's President Tsai Ing-wen, the Taipei Economic and Cultural Centre has upgraded its connection with the Maharashtra government.
In August this year, Mr. Baoshuan Ger, the Representative of Taiwan to India, led a delegation of officials to Maharashtra and met several MPs to discuss promotion of economic, trade, tech and culture ties with the State. Now, how Maharashtra uses these opportunities to collaborate with Taiwan in different potential areas to find its place in the global supply chain shift will not only benefit the state but will also help India in the next wave of industrial upgrade.
Recommended Read: Will Supply Chain Delays Hit the Stock Market?
For more articles like "How Cooperation with Taiwan Benefits India in the Global Supply Chain Shift", follow us on Facebook, Twitter, and LinkedIn.