Technology retailers have warned customers that they may have insufficient stock to meet the increasing Black Friday demands due to the troubling delays in the supply chain.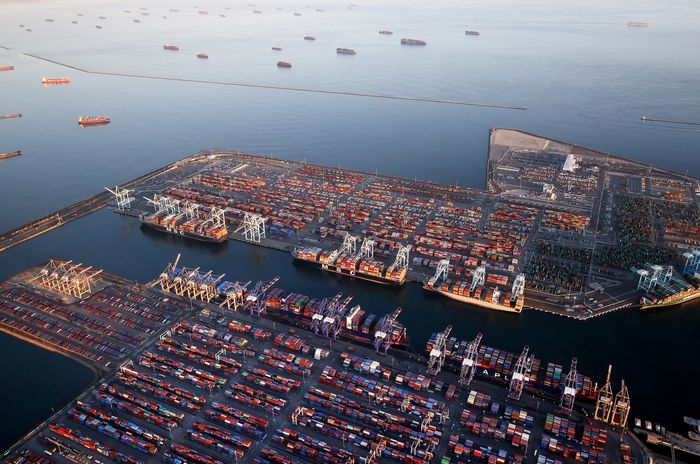 According to the IMRG, UK's Online Retail Association, the industry saw delays to stock arriving. Andy Mulcahy, IMRG insights director, said, "The real pinch points are Asia." That and the shortages of drivers and warehouse staff to send out purchased goods are also an equal worrying factor for businesses.
Must Read: Supply Chains Become the Key Element to Improve Trade Ties Between India and US
Now, with Black Friday less than a week away, retailers are struggling to slash prices in order to entice shoppers ahead of the Christmas period. It is an annual event for which retailers usually prep well but somehow this year will be a huge trouble for them, owing to the delayed supply chain. It is common for retailers to buy a high number of units specifically for Black Friday, sometimes even months in advance! So the question that remains is how will they manage this mess?
Well, retailers will need to find a way to change their promotional campaigns in order to focus on the stock they do have instead. Mr Mulcahy said that smaller businesses might find it harder to manage supply chain problems than larger enterprises. He said, "The real pinch points are Asia. Those with deeper pockets can find ways to work around it to ensure they have the stock in, but some will be in a much more difficult position."
Also Read: Japan Faces Economy Shrink as Supply Chain Disruptions Continue to Bite
With an endless pool of delays at the UK ports and HGV driver shortages, UK has been hit by some severe supply chain problems this year. But they're definitely not alone. Globally, all consumers and businesses are facing some or the other sort of shortage of products ranging from coffee to coal and there have also been warnings in the UK and the US that logjams at ports will lead to further shortages during the Christmas season.
IMRG, the retail association also added that while tech products will be available to purchase, only a few items might not be easily available. But with the Black Friday coming up, it wouldn't be right to forget about customers that have increasingly turned to online shopping. In a normal year, retailers would expect this week to be the most profitable of the year. In fact, last year, customers started shopping for Black Friday deals even earlier, with the number of parcels being delivered increasing sharply from the end of October. But this year, with the unpredictable supply chain delays, it's not hard to say that the Black Friday sales will be a huge problem for retailers all across the globe.
Recommended Read: How Does a Procurement Strategy Help in Increasing Profitability?
For more articles like "Will Supply Chain Delays Hit the Stock Market?", follow us on Facebook, Twitter, and LinkedIn.