Valued at USD 215 billion and growing at a CAGR of 10.5%, India's supply chain and logistics market is one of the largest globally. This dramatic increase in this sector's profile was due to the pandemic when a major amount of businesses began adopting direct to consumer models amidst lockdowns, adding a greater pressure on supply chains to become reliable, agile and flexible.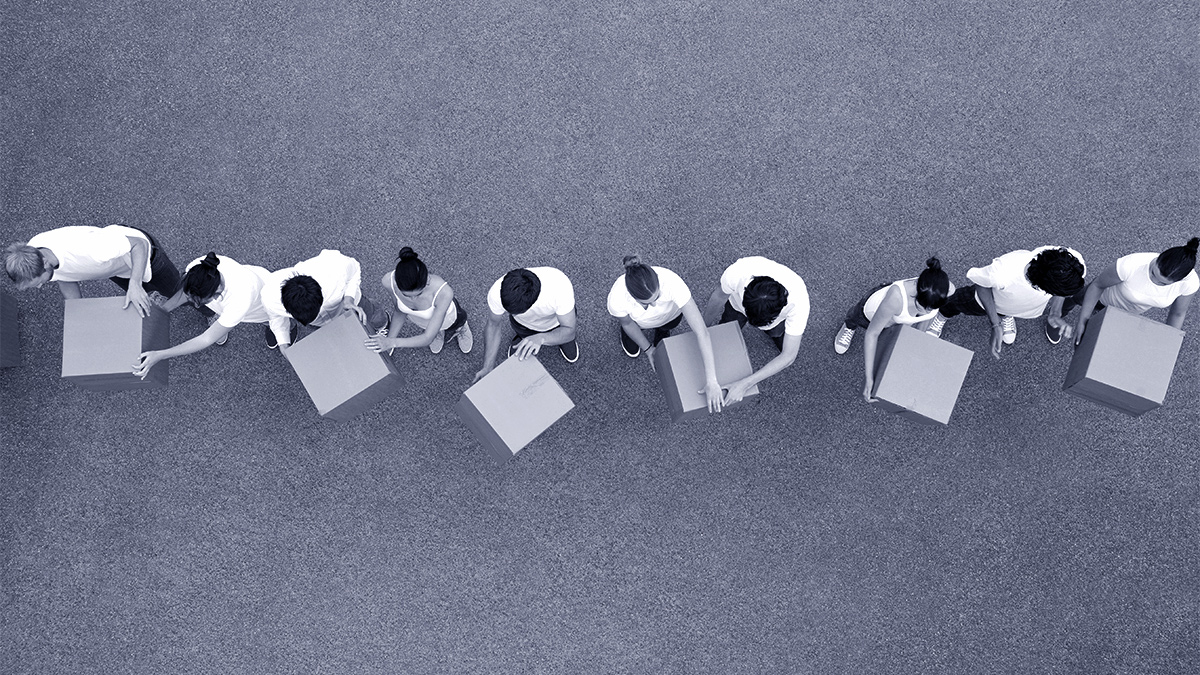 What companies further realised was that it wasn't enough to design a great product. They started believing that they need to simultaneously execute a superior supply chain strategy. That said, throughout the end-to-end product lifecycle, organizations rely on hundreds of trading partners for various parts and services. Not only are these enterprises most often geographically dispersed, but they have different levels of business experience, technological sophistication and capital. This is why it becomes all the more important to consider risks like human error, economic volatility, natural disasters, and the complexity of modern supply chains.
Must Read: Will Supply Chain Delays Hit the Stock Market?
Need for Streamlined Supply Chains
With the rising demand to keep every parameter into consideration, companies discovered that they lack sufficient knowledge and experience in the operational side of the product journey. Organizations have underestimated the value of supply chains long enough to know about strategic supply chain management. But, one way to understand its complexity is to think of it as an iceberg – there's a lot more to it than meets the eye.
In a typical supply chain, you have orders being placed, products pulled from shelves, packed and shipped to a production facility. But what we didn't count in supply chain management are the innumerable logical, physical, digital and financial elements that need to be addressed in oder to ensure an optimal flow of product, data and capital – streamline supply chains. So, when these elements are not expertly managed and coordinated, the risk of disruption, and your total cost of ownership exponentially increases.
This is where Supplymint can offer an array of useful enabling technologies, platforms, consulting services, and more that address various elements of the supply chain process, demand planning to forecasting, procurement to purchase order tracking and inventory planning to replenishment.
Also Read: Supply Chains Become the Key Element to Improve Trade Ties Between India and the US
The ongoing shortage of key technologies in the high-tech sector has given rise to a lot of buzz around shifting from "just-in-time" to "just-in-case" inventory strategies. In such a case, trusted global distributors will be capable of buffering inventory for its customers but still, inventory for inventory's sake can tie up capital resources and can further add potential obsolescence risk if buffer stock ultimately goes unused.
The assurance of supply is just another element of an effective supply chain resilience plan wherein agility and visibility are critical to manage supply chains. This is why companies work closely with customers and suppliers to facilitate a more open exchange of capabilities and requirements to ensure resources are best aligned to achieve our common goal – meeting market demand on time, at the right price.
Conclusion: It is only with the help of techniques like scenario planning, value at risk calculations, deep tier supply chain mapping and alternate source identification that companies can help their supply chain partners quickly in cost-effectively outmaneuvering disruptions that threaten business continuity.
Recommended Read: How Does a Procurement Strategy Help in Increasing Profitability?
For more articles like "How End-to-End Supply Chain Strategies Boost Your Product Value", follow us on Facebook, Twitter, and LinkedIn.