As more and more holidays approach, supply chains remain strained! While businesses and consumers are eager to return to normalcy in time for end-of-year surges, supply chain managers are seeing little improvement as 2021 comes to a close with several shipping containers stalled at ports and labor shortages reducing available work force.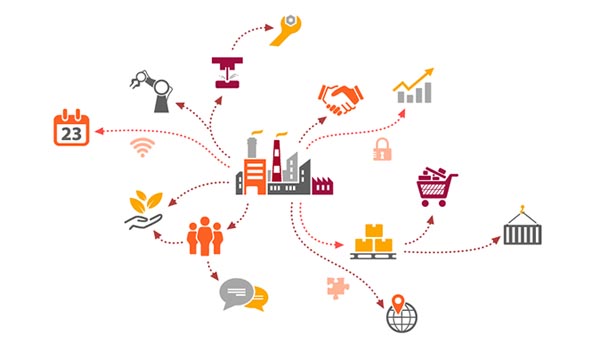 The consumers in the US are finding it hard to believe that widespread delays and price increases are here to stay and will certainly have repercussions during this year's holiday season. In fact, according to industry experts, their supply chain challenges will even get worse before they get any better. This is the unfortunate truth and the most pressing among these challenges are capacity constraints, driver shortages and the practice of double loading by carriers.
Must Read: How to Achieve the Goal of Sustainable Supply Chains?
Did you know that on a single day in mid-October, a record 2 lakh shipping containers sat on stalled ships off the coast of Los Angeles? Even now, the ports of Los Angeles and Long Beach are trying to make room by announcing fines of $100 per container per day against shipping companies if containers stay in port for more than nine days. But this might not be the long-term solution, especially when trains, trucks and infrastructure are all similarly strained.
And did you know that one of the biggest issues to blame for capacity constraints, both in the U.S. and abroad, is a lack of drivers? Unlike short-term issues of capacity and demand, the shortage of drivers might not have a clear solution in sight because more than half of all truckers today are over the age of 45, and nearly a quarter are over 55 which means they'll be retiring in the next 10 years. And this number is just the number in the U.S!
Without having enough drivers to transport high-demand goods, carriers will cut corners and double up on freight without the permission of its shippers. They can bypass the seals on trailers and add cargo to an existing shipment, often without third-party logistics providers or shippers ever knowing! This practice is what represents a major breach of integrity and security, but is likely to continue as long as shippers lack visibility of their products.
Also Read: How Cooperation with Taiwan Benefits India in the Global Supply Chain Shift
But despite all the risk companies are continuing to face, we've also seen progress on the infrastructure and technology front. Overall, the past couple of years have yielded promising new solutions to the challenges at hand. Somehow, according to the White House, some 20%, or 173,000 miles, of the US' highways and major roads are in poor condition, as well as 45,000 bridges. That said, the public roadways are no better. The American Society of Civil Engineers gave American infrastructure a C-minus grade in a 2021 report that said 43% of America's public roadways were in poor or mediocre condition. Did you also know that this percentage has remained stagnant over the past several years?
However, with capacity issues and driver shortages remaining crucial in the foreseeable future, visibility offers immediate solutions. This allows companies to maximize their assets and drivers by identifying the most efficient routes. That and real-time analysis of driving behavior can also protect the drivers by avoiding road hazards, red zones and other risks. Though not an exhaustive solution to capacity and driver shortages, route and product visibility allows managers to mitigate risk and reduce transportation costs.
At the same time, shippers and 3PLs can use visibility to hold carriers accountable. This solution works best not just in the US but also all across the world where visibility is rising to become a trouble because while there are many substantial issues to resolve the pressure on supply chains, technology and infrastructure breakthroughs offer opportunities in the coming years to address some of the biggest risks we face today!
Recommended Read: Is Revenge Shopping Going to Offset the Supply Chain Despair for Retailers?
For more articles like "The State of Supply Chain Risks Today", follow us on Facebook, Twitter, and LinkedIn.